The Hardy Boys get the greenlight for season two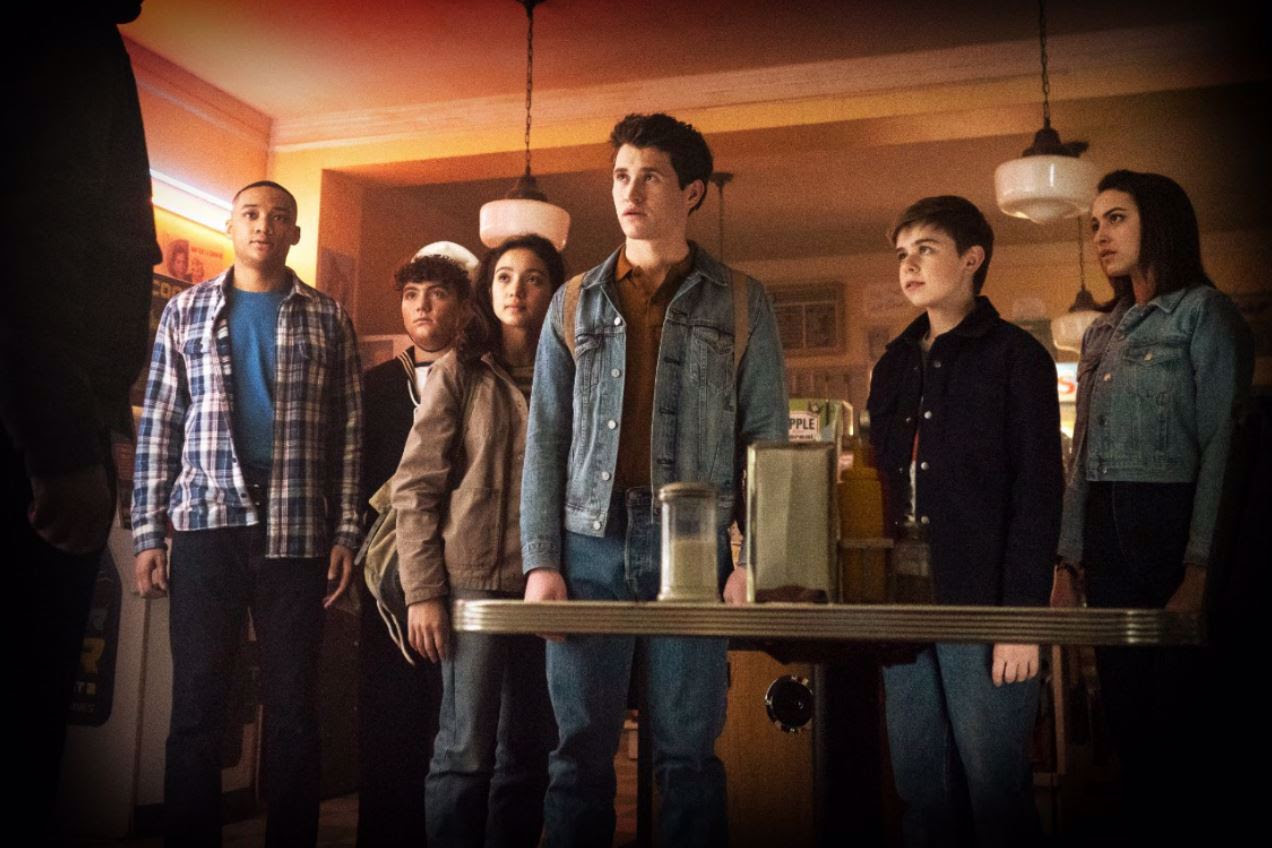 The family series produced by Nelvana and Lambur Productions will go to camera later this month, with episodes set to air on YTV and Hulu in 2022.
Nelvana and Lambur Productions are turning the page on another mystery for The Hardy Boys.
The live-action family series, produced by the Corus Entertainment-owned prodco and distributor and Toronto-based Lambur Productions, has been renewed for a 10 x 60-minute second season to air on YTV and U.S. streamer Hulu in 2022.
Production on the new season is slated to begin later this month in Toronto and around Southern Ontario, with head writer Chris Pozzebon (Schitt's Creek) serving as co-showrunner alongside head director Jason Stone (Riverdale).
Executive producers on The Hardy Boys are Lambur Production's Joan Lambur and Madeleine Lambur, Corus president and CEO Doug Murphy, Nelvana president Pam Westman and head of development Athena Georgaklis. Amanda Vaughan and Kathleen Meek are production executives.
The Hardy Boys is based on the book characters created by Franklin W. Dixon. It follows two brothers who investigate the mysterious events around the town of Bridgeport. Season two will pick up six months after season one left off with the disappearance of a local teen.
Cast members returning for season two include the two leads Rohan Campbell (Virgin River) and Alexander Elliot (Detention Adventure), as well as Keana Lyn (Wayne), Bea Santos (Murdoch Mysteries), Adam Swain (A Million Little Things), Atticus Mitchell (Killjoys), Riley O'Donnell (Big Top Academy), Cristian Perri (PJ Masks) and Janet Porter (Anne with an E).
Joining Pozzebon in the writers room is fellow executive producer Madeleine Lambur and co-executive producer Ramona Barckert, as well as Nile Seguin, Playback 5 to Watch alum Sabrina Sherif, Heather Taylor, Michael Hanley and Laura Seaton. Additional directors are James Genn, Melanie Scrofano and Melanie Orr.
"It's no mystery that The Hardy Boys has captured audiences of all ages around the world," said Westman in a statement. "We are excited to work with Lambur, Hulu and Corus again on a new high-stakes case for the Hardy Boys gang, as they race against the clock to uncover the truth of a mysterious disappearance."
The first season was the No. 1 program for YTV when it was released in spring 2021, according to Corus.
Lambur Productions recently earned a series order from U.S. streamer Peacock for another family series Take Note, which follows a fictional singing competition for tweens.