Eleanor Noble elected as ACTRA National president
Noble takes over from David Sparrow, who has stepped down as ACTRA National president after two terms in the role.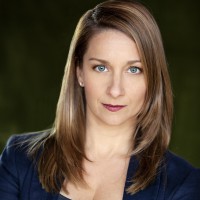 ACTRA National has elected Eleanor Noble as president, taking over the role from outgoing president David Sparrow.
Noble will serve a two-year term as ACTRA National president and has been an ACTRA Montreal councillor since 2006. Noble has most recently served as VP of ACTRA Montreal and chair of ACTRA National's Women's Committee.
Sparrow steps down as president after two terms in the role. He was first elected in 2017, taking over from then-president Ferne Downey after her eight-year tenure. Sparrow will serve as past president on the ACTRA National council.
"It is an honour to be elected as ACTRA National President," said Noble in a statement. "I am looking forward to working with everyone and continuing to enhance our industry and keeping Canada on our screens. ACTRA members across this country are committed to protecting performers' rights, strengthening our working conditions through collective bargaining and advocacy, and taking action to increase diversity, equity, inclusion, and belonging. Respect and dignity must be reflected in the story of our diverse talent across this country. I will work to ensure everyone feels they belong because they do."
During her time at ACTRA, Noble has created the Casting Standards Committee in Montreal and oversaw the adaptation of the Best Practices for Scenes Involving Nudity, Intimacy, Simulated Sex and Sexual Violence. Her credits include The Detectives, Seasoned with Love, Fatal Vows and Mohawk Girls.