BANFF roundup: Netflix partners with Women in Animation Vancouver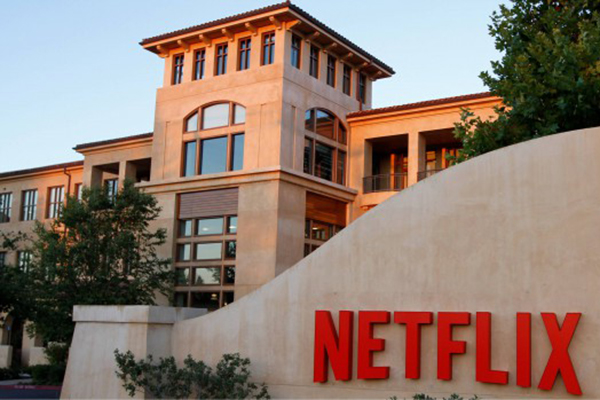 Netflix announces an expansion of the Career EXCELerator Program at BANFF, WIDC partners with Reelworld and DGC National launches a new database.
Netflix expands Career EXCELerator Program with WIA partnership
Netflix is teaming up with Women in Animation Vancouver (WIA) to expand the collective's Career EXCELerator Program (ACE). Ted Sarandos, Netflix's co-CEO and chief content officer made the announcement as part of his keynote speech at the virtual Banff World Media Festival (BANFF) today (June 14).
The streaming service also becomes the premiere partner of the 2022-24 program as it expands to applicants across Canada, with a special focus on attracting creators from BIPOC communities and underrepresented groups. All women, as well as those who identify as women or non-binary, are welcome to apply.
In addition to the program's current opportunities, which includes writer, producer, director, art director, animation director and composer, Netflix revealed key creative roles will be added to the program. The ACE program is currently in its second term. Its goal is to achieve 50/50 diversity and gender equity in the animation industry by 2025. The collaboration is part of the recently announced Netflix Fund for Creative Equity.
WIDC and Reelworld partner on WIDC Career Advancement Module
To kick off its 25th anniversary, Women In the Director's Chair (WIDC) has teamed with the Reelworld Film Festival and the St. John's International Women's Film Festival (SJIWFF) to co-present the Fall 2021 online edition of the WIDC Career Advancement Module (CAM).
Fall CAM sessions have been a part of SJIWFF since 2008. Each year eight participants take part in a leadership masterclass designed for mid-career women, non-binary individuals and those who identify as women who want to focus on scripted content development.
This fall with Reelworld also on board as an official community collaborator, there is a new mandate that 50% of the CAM cohort be individuals from racialized backgrounds. According to a release, more than 33% of WIDC's current 300 director alumnae are from racialized backgrounds. This year's SJIWFF runs from Oct. 13-17 and the Reelworld Film Festival takes place the following week, from Oct. 20-25.
Each program includes full festival passes to the host festival, one-on-one meetings with CAM mentors, group meetings with industry experts, a group exit session to plan goals and timelines, and three hour-long coaching sessions following the formal workshop sessions.
DGC launches national search tool
The Directors Guild of Canada has launched a national database of its members ahead of BANFF. Accessible at Directors.ca, the searchable database offers a tailored list of directors based on search criteria, allowing users to search based on criteria such as language, genre and credits, studios and diversity. The tool is built from the existing database from DGC BC. The guild will be promoted during BANFF, of which DGC National is a sponsor.
"Directors.ca is a powerful tool," said DGC National directors division chair Zach Lipovsky in a statement. "It is beneficial to both key decision makers looking for that perfect director and to DGC Directors who will be put on their radars."