Powerhouse trio join BANFF BoD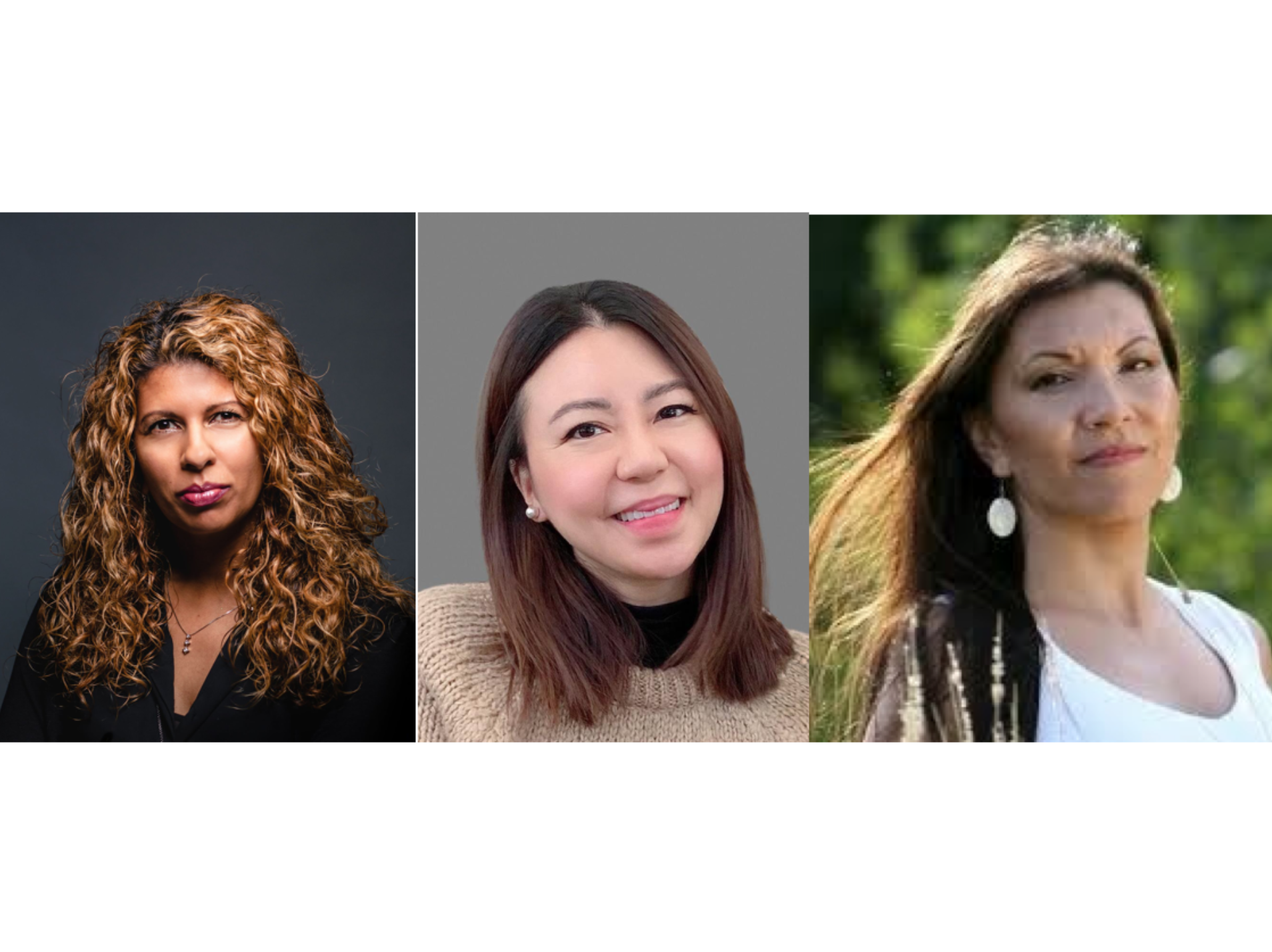 Brenda Gilbert, Jennifer Kim and Lisa Meeches have joined the Banff Television Festival Foundation's board of directors.
The Banff World Media Festival (BANFF) has added a powerhouse trio to its board of directors ahead of the kick off to its 2021 edition.
The festival announced Wednesday (June 9) that BRON Media's co-founder and president Brenda Gilbert, HBO Max's SVP of international originals Jennifer Kim and Eagle Vision's founder and executive producer Lisa Meeches have joined the Banff Television Festival Foundation's board of directors.
"These highly accomplished executives, each boasting impressive track records, have made their stamp on the industry and we're honoured to work with them. The Festival will greatly benefit from their perspective and experience as the BANFF legacy continues to grow and drive conversation in the media landscape," said Randy Lennox, chair of the board of directors, in a statement.
Gilbert, Kim and Meeches join 14 other members on the board of directors, including Kevin Beggs (chairman, Lionsgate Television Group, Lionsgate Entertainment); Colin Bohm (EVP, content and corporate strategy, Corus Entertainment); John Brunton (Chairman and CEO, executive producer, Insight Productions); Sally Catto (general manager, entertainment, factual and sports, CBC); Sean Cohan (chief growth officer and president, international, Nielsen Company); and Tom Cox (executive producer, SEVEN24 Films).
Other members of the board include Valerie Creighton (president and CEO, Canada Media Fund); Sandra Dewey (board of directors, BANFF Television Festival Foundation); Scott Henderson (communications executive); Ira Levy (president and executive producer, Breakthrough Entertainment); Stephen MacDonald (president, global content licensing and international, A+E Networks); Blair Miller (VP, products and content, TELUS STORYHIVE) and Robin Mirsky (executive director, Rogers Group of Funds, Rogers Communications).
As president of BRON Media, Gilbert oversees a host of BRON's business units including BRON Studios, BRON Releasing, Bron Ventures and BRON Digital. Gilbert has a special focus on its non-scripted division, BRON Life, and her current credits include Untitled Nicki Minaj series with HBO Max.
Kim is responsible for heading up and international content for HBO Max, and commissioning originals and coproductions in international markets. It's a Sin from Russell T. Davies, Spanish limited series Veneno and Israeli drama Valley of Tears are among the titles she has been involved in commissioning.
Meeches, who was recently named to the Order of Canada, has produced more than 150 hours of Canada's longest-running Indigenous TV series, The Sharing Circle. Some of her other credits include Ice Road Truckers, Lovesick starring Jay Baruchel and Jessica Paré, politically-charged romantic comedy Blue State, Oscar-winning feature film Capote and acclaimed documentary We Were Children.
The 2021 edition of BANFF runs from June 14 to July 16.