Creative leadership is essential to reaching racial and gender equity in Canada: report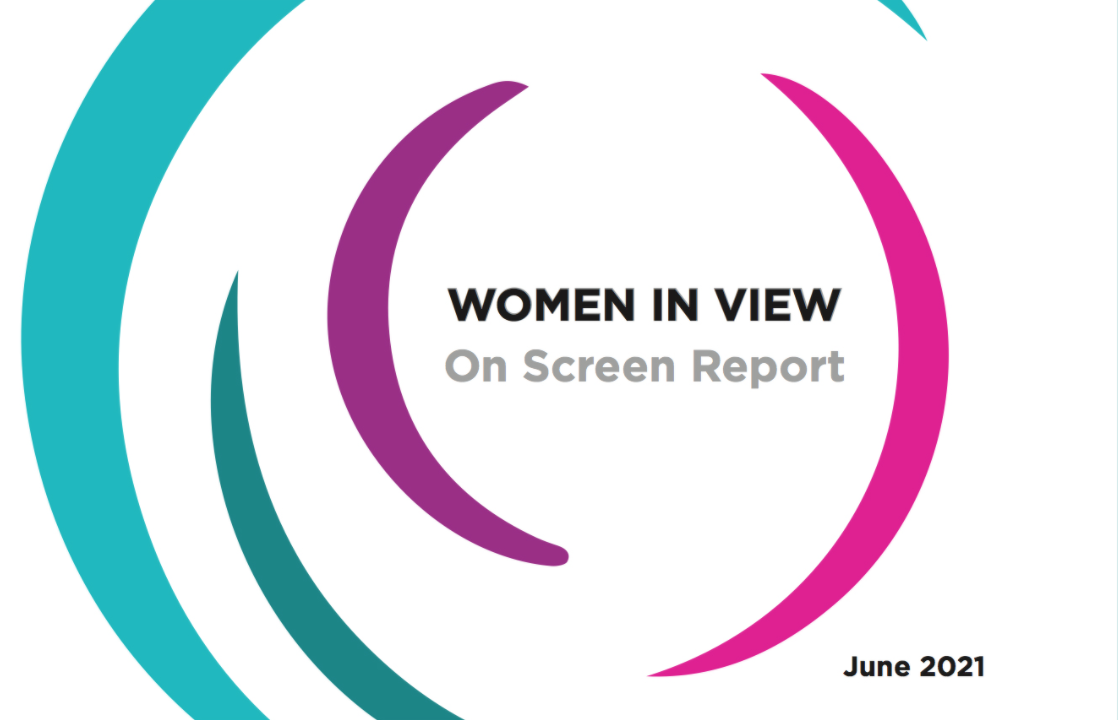 Women in View releases 10 recommendations to narrow the significant funding and opportunity gap in Canadian film and television.
BIPOC women are still significantly underrepresented on Canadian film and television productions. Those findings are highlighted in the sixth On Screen Report from Women in View, the document that tracks women's employment with the country's publicly funded productions.
The first part of the report, released in March, showed that women overall are making impressive gains in the TV and film industry. However according to the second part of the report, which was released today (June 9), there are still significant gaps when it comes to funding allocation and opportunities for non-white women.
According to the report, of the 43% of women in key creative TV roles in 2019, only 6.44% were Black women and women of colour. Meanwhile only 0.94% were Indigenous women.
In terms of projects that received funding from Telefilm over $1 million, only 26% of films were directed by women, only 3.7% were directed by Indigenous women, and none were headed up by Black women or women of colour.
As per the report, the trend indicates that setting targets based solely on gender doesn't serve all groups equally, but by making significant changes at the creative level, rapid change is possible.
"The numbers for women directors went from dismal to parity in a very short time. We can make significant change for Black women, Indigenous women and women of colour just as rapidly. Our key tools are creative leadership and concrete commitments from industry organizations," said Tracey Deer, chair of the Women In View Board, in a press release.
In order to address the disparity and invoke real change, the non-profit released a list of 10 recommendations that include the prioritization of Indigenous women, recognizing the importance of creative leadership and the collection of data, and incentivizing change.
"I hope seeing these numbers is a wake-up call to the entire industry that Black women, Indigenous women and women of colour are consistently being left behind," added Nathalie Younglai, founder of BIPOC TV & Film and co-author of the report, in the release.
"Gender equity cannot be celebrated when we are shut out of key creative roles. We need to keep pushing for real change that is inclusive, equitable and intersectional. Even if it means those in power have to step aside to make room for those of us who have been historically excluded for so long."
Read on for more information on all 10 recommendations.
Prioritize Indigenous women
According to the report, Indigenous women have made no gains in terms of gender parity in the past five years, which means they must now be prioritized. That includes hiring Indigenous women in key creative and on-set roles, using targeted commitments and incentives, and prioritizing Indigenous-led projects.
"As research has shown, increasing leadership opportunities is the most effective way to create new film and TV opportunities for Indigenous women," reads the report.
The report also calls on new research to identify and remove barriers that block Indigenous women's participation in the industry, as well as making potential opportunities accessible through resources, training, mentorship and networking.
Recognize the importance of creative leadership
With few BIPOC women in leadership roles, women in general have not shared equal gains across the industry. In order to correct this, the report calls out the need to increase opportunities for BIPOC women in creative leadership roles, and to prioritize putting their projects into production.
The findings state that hiring targets, investment, mentorship, incentives and shadowing/on-the-job training that is directly tied to employment must also be put into place, and that BIPOC women in mid-level roles must also be supported and promoted with commensurate pay and decision-making powers.
Incentivize change
In order to encourage productions to achieve gender and racial equity, the report calls on all levels of government to implement minimal hiring standards before a production is eligible for financial support. Additionally it highlights the importance of other financial incentives and encourages the creation of other equitable production bonuses, and reveals the CRTC should use time credits to incentivize more equitable hiring on Canadian productions.
Meanwhile, it also states that provincial tax credits can be problematic for Indigenous productions to access, and provincial boundaries should not be a barrier to financial incentives in those cases.
Mentorship and on-the-job experience
The report cites programs and initiatives such as WIV's Five in Focus, Women in the Director's Chair, the Academy's Directors Program for Women and TIFF's Share Her Journey as strong examples of initiatives that have effectively increased gender parity in recent years. It calls on the industry to create more such professional development programs for showrunning, television writing and cinematography, as well as the prioritization of BIPOC women within those programs.
Collect data
The findings point out that most organizations fail to collect equity data that can be integral to change. In order to increase the presence of BIPOC women in the industry, it's necessary to collect data on Black women separately from women of colour and Indigenous women, and those findings should be published annually with regional breakdowns. Third-party data collection and analysis is also necessary.
Set targets and commitments based on existing gaps
Gender parity targets have not benefited all women equally, and must expand to include commitments to women in all areas of the industry. Clear timelines, targets and strategies must be put in place and revised regularly in order to achieve real change.
Equalize investment by Telefilm Canada
"Microbudgets are not a recipe for success," reads the report. As such, overall investment must increase in order to keep up with and provide equal, sufficient funding for the increased number of overall projects aimed at ensuring gender and racial parity.
Accelerate change by private broadcasters
The findings call on Bell Media, Rogers Media & Sports and Corus Entertainment to immediately set targets for gender and racial parity while collaborating with equity-seeking groups to identify barriers. These companies should also prioritize the commissioning of series led by women, with an additional goal of increasing the number of overall series led by Black women, women of colour, and Indigenous women.
Make cinematography more inclusive
According to the report, more than 80% of television cinematography work continues to go to men, making it an important area to focus on going forward. The report calls on the industry to train more women in the craft and to encourage the hiring of existing qualified women. Additional incentives related to the hiring of women of colour is also a must.
Recognize the importance of ownership by women
According to the report, there is little data supporting the current ownership makeup of Canadian productions and production companies. As such it recommends supporting research to gain a clearer understanding of those number, and to use such data to promote parity and equity going forward.