Fanny: The Right to Rock nabs Best Canadian Feature at Inside Out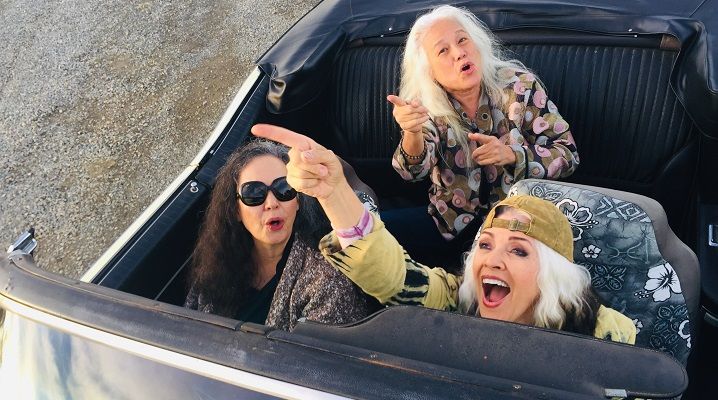 Short You Will Still Be Here Tomorrow and emerging artists Jos-Onimskiw Ottawa-Dube and Gerry Ottawa were also honoured.
Fanny: The Right to Rock took home top honours at the 31st annual Inside Out Toronto 2SLGBTQ+ Film Festival this past weekend.
The Festival, which ran from May 27 to June 6, capped this year's run with the awards announcement, switching from last year's format, in which the organization revealed the awards during opening weekend.
The Bobbi Jo Heart-directed Fanny: The Right to Rock nabbed Best Canadian Feature on June 7, following up on its Canadian debut at Hot Docs on April 29, where it took home the Audience Choice Award.
The rockumentary kicked off this year's Inside Out Festival, sharing the story of Fanny – the first all-female band to record an album and go on tour. The 1970s band was fronted by Filipina-American sisters June and Jean Millington, as well as bandmate Brie Bandt. In the film cameras catch the action as they record a comeback album and look back at their monumental run. Blue Ice Docs is heading up the Canadian distribution.
Elsewhere at the Inside Out festival, Michael Hanley's You Will Still Be Here Tomorrow was honoured as this year's Best Canadian Short. Hanley also wrote the story of a gay, married man who is forced to repeatedly come out to his father, a man who suffers from late stage Alzheimer's disease. Jonathan Watton and Eric Peterson star.
Directors Jos-Onimskiw Ottawa-Dubé and Gerry Ottawa were also honoured as Emerging Canadian Artists for their work on Pitoc E Icinakosian, a short that reveals Ottawa's support from her family during her transition. The offering also received an honourable mention last summer at the ninth annual Breakthroughs Film Festival.
This year's Canadian jury was comprised of Rainbow Railroad's managing director Winnie Luk, Caribbean Canadian filmmaker Michelle Mohabeer (Queen Coolietudes), and Toronto filmmaker Amanda-Min Wong (An Object of Merit, The Way We Are).
Sweetheart, an entry by director Marley Morrison, also took home the Best First Feature award under the festival's International Juried Awards banner.
Rounding out the festival winners were director Ümit Ünal's Love, Spells and All That, which took home the Audience Award for Best Narrative Feature; director Alexander Liu's A Sexplanation, which won the Audience Award for Best Documentary Feature; and director Fawzia Mirza's Noor and Layla, which won the Audience Award for Best Short Film.
For their Pitch, Please submission for the upcoming digital project, Do Digital Curanderas Use Eggs in Their Limpias, Roberto Fatal also scored a $5,000 production grant sponsored by Netflix and a $10,000 in-kind package sponsored by Sim International, EP Canada, Bedtracks, Final Draft, Lewis Brinberg Hanet and Behind The Scenes Services.
The annual Inside Out Toronto 2SLGBTQ+ Film Festival remains a prominent player on the Toronto circuit, as the third-largest city festival behind TIFF and Hot Docs. This year's 11-day digital festival was available to residents of Ontario, where new films launched daily to pass holders at a capped audience.