New-look schedule tees up 'huge' year for CBC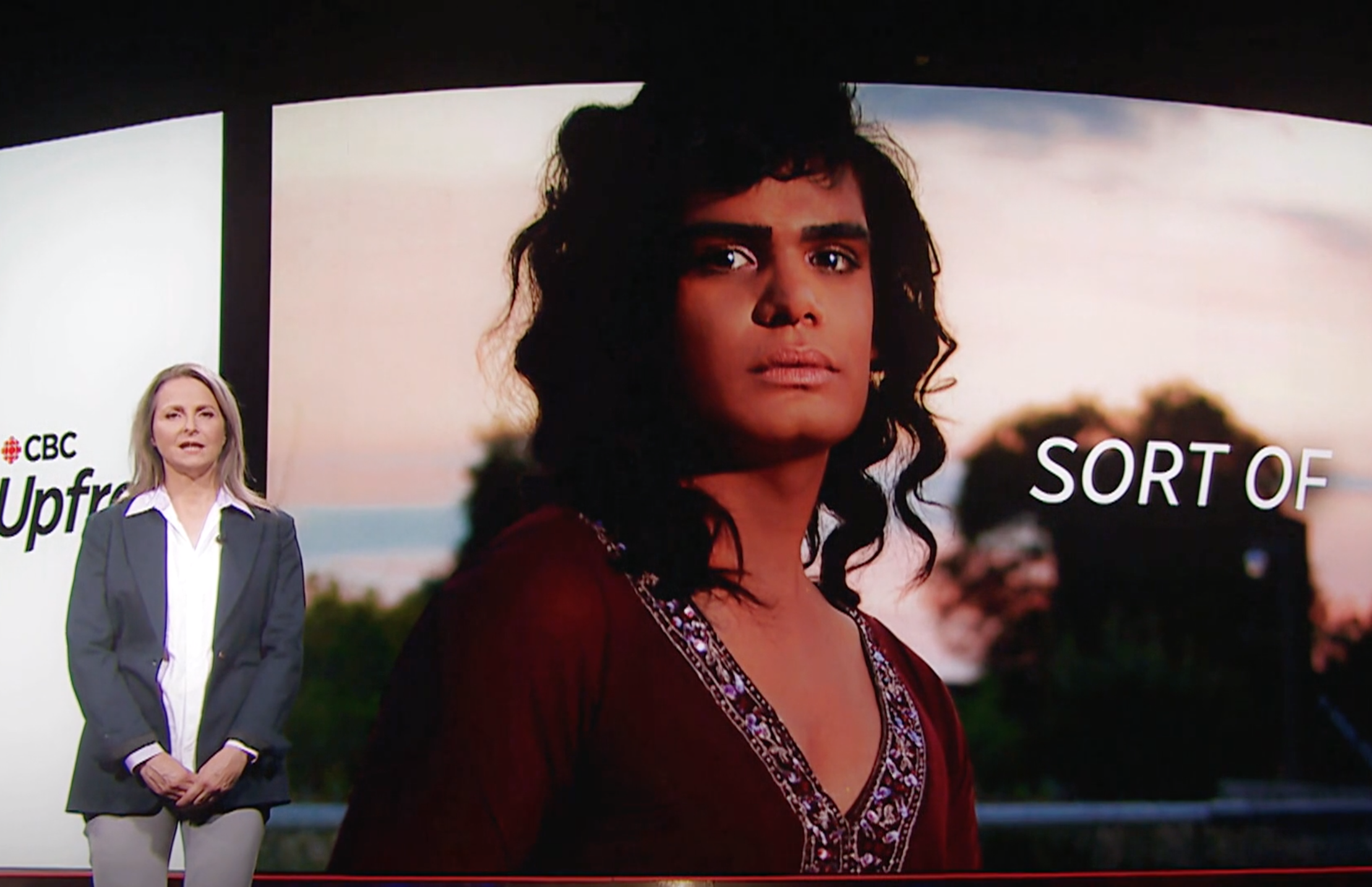 Sally Catto and Barb Williams on how CBC built its 2021-22 slate, which includes Son of a Critch, Sort Of, Moonshine and The Porter, the blurring lines between Gem and linear, and its plans to expand its audio strategy.
The past year been an interesting one for the public broadcaster, as the cancellation of two of its most high-profile shows – Kim's Convenience and Trickster – generated headlines for the wrong reasons, and the conclusions of much-loved comedies Schitt's Creek and Baroness Von Sketch created the sense that a golden age of CBC comedy was drawing to a close.
But while the respective ends of these series were largely outside the pubcaster's control, execs have been focused on the things they can control: namely, working with its production and creative partners to cultivate a new slate to replace the outgoing shows.
CBC got the chance to showcase its new wares this week during its 2021 Upfront, revealing a packed, new-look roster featuring more than 35 new greenlights and renewals.
"Development doesn't happen overnight, so we have known that these shows are coming. It's really nice to be able to talk about the slate, especially in its entirety," Sally Catto, general manager, entertainment, factual and sports, told Playback Daily of the packed slate of new and returning series unveiled Wednesday (June 2).
Among the newly announced dramas presented at its 2021 Upfront was The Red, produced by Eagle Vision and Halfire, a fictional investigative series created and written by Marie Clements. Toplined by Sarah Podemski and Sarah Gadon, the show tells of two women thrown together inside the newly formed Indigenous Task Force who are looking for answers while unearthing the systemic racism within the criminal and social justice systems.
CBC said the show will not be ready in time for the current broadcast year, and will instead be broadcast in the 2022-23 lineup.
Following the cancellation of Trickster earlier in the year, this was an important greenlight, says Catto, not just because the creative was right, but because CBC wants to underscore its goal to grow Indigenous talent in Canada. More announcements around Indigenous content will be forthcoming.
Other new shows unveiled were Son of a Critch (Project 10 Productions), created by Mark Critch and based on his award-winning memoir; Sheri Elwood-created Moonshine (formerly Feudal, Six Eleven Media, eOne), which CBC said fills a gap in its scheduling as its only family drama; and 1920s drama The Porter (Inferno Pictures, Sienna Films), co-commissioned with BET+ in the U.S.
Catto noted that CBC is open to more co-commissions. "More than ever, in the climate we're in, [co-commissions] are more essential than ever, given the budgets and caliber of drama that we want to be delivering on. We're very open to partnering."
Renewals included season two of Pretty Hard Cases (Cameron Pictures); season three of Diggstown (Circle Blue Entertainment, Freddie Films, Waterstar Entertainment), which returns to the schedule after a year-long hiatus stemming from the pandemic, season four of Coroner (Muse Entertainment, Back Alley Films, Cineflix Studios); and 15th seasons of the fine wines Murdoch Mysteries (Shaftesbury) and Heartland (Dynamo Films, SEVEN24 Film).
Blurring lines between Gem and linear
While CBC's largest commissions still premiere on linear, its offerings on Gem are becoming an increasingly crucial part of its overall programming strategy, especially for reaching younger demographics.
According to CBC, video views on CBC Gem are up 70% over last year, with Canadians now streaming nearly 2 million hours of Gem content every month.
"The lines are getting more blurred each year," said Catto of the way projects can shift from linear to digital and vice-versa.
One example of this is Sort Of (Sienna Films, 8 x 30 minutes), starring co-creator Bilal Baig as a fluid millennial who straddles various identities, which is set to launch first on Gem before moving to the linear schedule later on.
The pubcaster unveiled a bevy of shorter-form YA series for Gem, among them: comedy Frick, I Love Nature (Zipline Productions); drama Hello (Again) (100 Dragons Media), created by Nathalie Younglai and Simu Liu; season two of Next Stop (Scarborough Pictures); Revenge of the Black Best Friend (iThentic); drama Topline (Shaftesbury); season three of True Dating Stories (LaRue Entertainment); Virgins! (Miskeen Media) and Who Do You Think I Am? (Canadianity).
A huge year for CBC to engage with Canadians
The upfront kicks off what CBC EVP Barb Williams describes as a "huge year for CBC to engage with Canadians."
Part of that hugeness, says Williams, is that we are in an Olympic year – or a double Olympic year, to be precise, with the Summer Olympics in Tokyo starting July 23 and the Winter Olympics in Beijing kicking off in February 2022.
"We have enormous audiences that come to us during the Olympics. In the summer, it's an incredibly strong promotional platform to be promoting ahead to our fall schedule," said Williams, adding that the Winter Olympics will also be used to cross-promote some of the winter premieres.
While, for the most part, production is back to full capacity following the pandemic shutdowns that have disrupted filming for the past year, CBC execs know they aren't out of the woods yet. And on the budgeting front, Catto said the pubcaster is setting its expectations accordingly. "We always to plan for the worst, because we have to deliver to Canadian audiences. And yes, this year is certainly looking better than last, but we prepare for the worst and hope for the best."
Amping up its audio strategy
In addition to its programming strategy, Williams points to CBC's audio business as one it wants to continue to grow. According to CBC, it is the number-one podcast network in Canada, having racked up 158 million downloads last year for CBC original podcasts.
"We're increasingly finding audio to be a real connection to younger audiences and to more diverse communities," said Williams. "The range of stories we're able to tell in the podcast world has been phenomenal. It's driving tremendous growth of our CBC Listen app, which is becoming a really substantial platform for us."
As the CBC looks to build on the cross-pollination between its audio output and its traditional screen-based content, the lines will continue to blur further, adds Williams.
"We're continuing to think about ways to bring audio to the screen and the screen to audio. Moving pieces around in that way makes our multi-platform world that much more exciting," she said.