After a 10 year wait, is it finally full stream ahead in Canada?
Netflix, Amazon and other streamers are hiring domestic content executives, stoking optimism that new buyers will stimulate a much-needed uptick in Cancon commissioning. But what exactly does that mean for the Canadian production sector?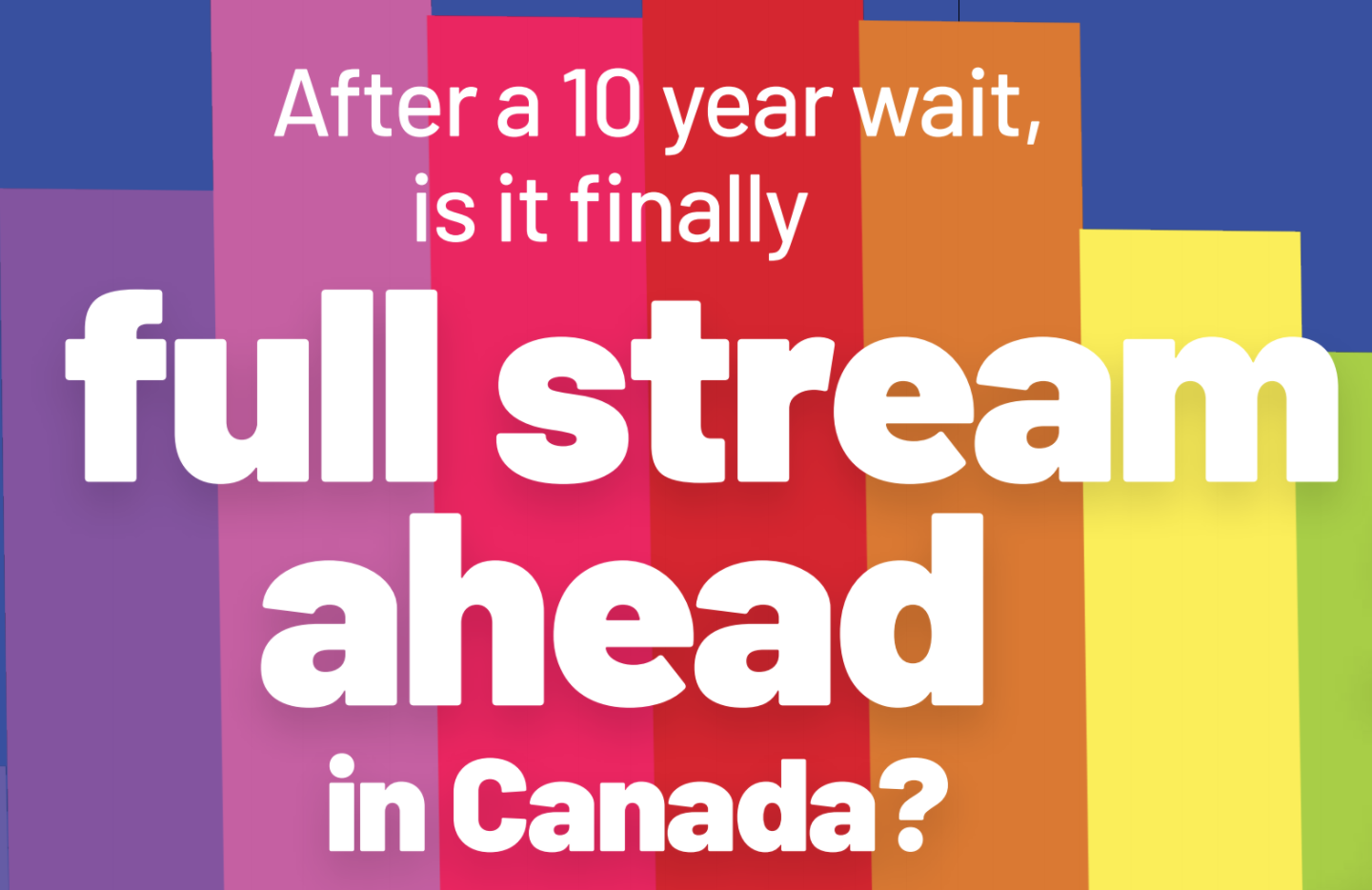 There's been no shortage of things to chit-chat about in the Canadian screen sector this year. A generational shakeup at the country's largest private broadcaster. A years-in-the-pipeline legislative review that could lead to foundational change. A federal budget that will bring millions of new funding to screen-based institutions. There's still a pandemic to contend with, too.
But one topic has chins wagging as much as any other: Netflix and Amazon are setting up Canadian offices and hiring Canadian content executives.
It's created somewhat of a commotion. Rumours are swirling. Producers have internal betting pools around the identities of the eventual hires. People are excited and rushing to understand the who, what and why of it all.
Domestic content producers have long dreamt of a world where streaming services like Netflix and Amazon Prime establish Canadian offices, employ executives with expertise in the idiosyncrasies of Cancon and commission Canadian programming.
It had seemed like a possibility in fall 2017, when Netflix established Netflix Canada and made its first formal spending commitment in Canada, but that turned out to be a false dawn.
Fast forward three and a half years, with the passage of Bill C-10 potentially set to bring SVOD players into the regulatory system, and it appears, finally, to be all systems go.
It was the talk of the town in January when Amazon posted a listing for a Toronto-based scripted development executive, who would be charged with determining the "mandate for Canadian scripted originals." The exec, the posting said, would liaise between top industry players and other Amazon Studios departments while developing "new voices within the TV landscape to provide a variety of top-tier programming for all Canadian Prime Video customers." It also mentioned oversight of an internal team that includes a "junior exec and a group coordinator."
A month later, Netflix revealed that it too was preparing to hire a Canadian content commissioner. In a blog post titled "Making a New Home in Canada," co-CEO and chief content officer Ted Sarandos said the streamer would be opening an office and hiring a dedicated content executive to work directly with the Canadian creative community.
These aren't isolated incidents, either. Over the past 12 months, content-focused media companies including WarnerMedia and TikTok have entrenched themselves more noticeably in the Canadian content ecosystem. WarnerMedia hired Deanna Cadette and Melanie Nepinak Hadley to lead its recently formed Access Canada team in September, while TikTok appointed Gave Lindo, the former executive director of OTT programming at CBC, as its director of content programming for Canada. While WarnerMedia and TikTok aren't currently commissioning in the same way that Netflix and Amazon appear poised to do, the hires are indicative of a broader shift. More recently, Disney has posted a job opening for the new position of VP, direct to consumer, Canada.
Industry watchers are divided, though, on the underlying motives behind Netflix and Amazon's recruitment plans.
Some believe foreign-based media companies are finally recognizing the value in the Canadian market and looking to expand their relationships with the local creative community.
Critics, meanwhile, say the streamers are making these moves preemptively because their hands are being forced by soon-to-come legislative amendments.
At the very least, the new outlets are shaking up the job market for Canadian execs (and aspiring execs), who have historically had the option of either working at a handful of Canadian broadcasters, or making the leap to production or distribution.
More importantly, the arrival of Amazon and Netflix represents two new doors to knock on at a time when the commissioning landscape in Canada is shrouded in uncertainty. (To say Netflix and Amazon are brand new commissioning entities in Canada isn't quite true – Netflix has regularly ordered Canadian-produced shows since 2015, while Amazon greenlit its first Cancon series, a reboot of The Kids in the Hall, in March 2020 – but the installation of domestic content executives will, theoretically, put commissioning control into the hands of personnel with an intimate knowledge of the domestic landscape.)
This uncertainty is due, in part, to the fact domestic broadcasters have seen the pandemic take a significant toll on their ad revenues, and increased the cost of production by as much as 30%. In addition, Corus Entertainment, Bell Media, Rogers Sports & Media and CBC have argued for many years that the playing field between OTTs and traditional players needs to be leveled in order for legacy broadcasters to compete on an equal footing. That's where Bill C-10 comes in, with many hoping a reimagined system will create an ecosystem where both can thrive.
There's also a seasonal element, as the Canadian broadcasters keep an extremely tight lid on their own commissioning plans ahead of Upfront season, which falls in early June. And after the pandemic threw last year's Upfronts into disarray, upending so many of the Canadian broadcasters' commissioning plans, producers will be eager to see how the broadcasters' respective content slates shape up in a year that will set the tone for what the Canadian screen sector looks like in a post-pandemic world. (Since this story went to press, Corus Entertainment has unveiled 35 renewals and greenlights across its factual, animation and kids specialty networks for the 2021/22 season, plus renewals for Family Law and Departure on Global.)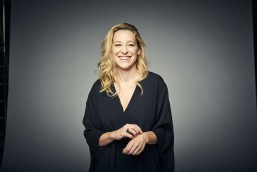 Peacock Alley Productions president Carrie Mudd, who has previously worked with Netflix on the Eric McCormack-starring sci-fi series Travelers, says streamers hiring in Canada is a ringing endorsement of the promise they see in the Canadian market.
"It's fantastic news for the independent production community, and further evidence that Canada is a huge priority territory for these streaming services – that's the most important thing to recognize. By virtue of them setting up offices, they want to be here, they want to make Canadian content and support the community," she tells Playback.
More buyers are needed for producers and creators looking to sell shows in Canada's highly consolidated broadcasting sector, says Mudd.
"The Canadian market is an oligopsony" – defined as a market where the number of buyers for a certain product, in this case Cancon, is small – "and it has put an enormous amount of pressure on the independent community to go elsewhere," she says. "I want to live in Toronto and produce across Canada, and if Netflix and Amazon are going to support those values then I'm all for it."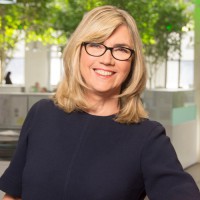 Christina Jennings, chairman and CEO of Shaftesbury, has seen first hand that international companies are taking a greater interest in the Canadian market. Earlier in the year, AMC Networks made an investment in the Toronto-based production company as the pair forged a strategic partnership that will accelerate Shaftesbury's growth objectives.
Additional investment from Netflix and Amazon in the Canadian market is only a positive development for the local industry, says Jennings.
"It only bodes well for both producers and creators. If their mandate is to find and produce Canadian shows, that's a win. It's a win for everybody in front of and behind the camera, and in every department."
There's certainly cause for optimism, but drill beneath the surface and the moves from Netflix and Amazon simply provide production work in the short term, says industry veteran John Barrack – they don't put long-term value back into the Canadian production economy.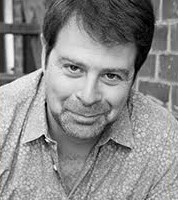 "It might produce more Canadian content, but it doesn't allow those content creators to retain any of the value, apart from the fees they get paid to make the shows. It takes the traditional role of the producer and the production company and limits it," says Barrack. "With this model, sure, it might be another door to knock on, but you're not going to keep anything."
In one form or another, the debate and tussle over IP ownership has existed in Canada for decades. However, the Canadian Media Producers Association (CMPA) argues that now, more than ever, broadcasters and streaming platforms have disproportionate leverage in dictating deal terms on the projects they commission, meaning creators and producers are forced to forgo ownership in their own projects.
This absence of leverage at the negotiating table has been magnified by the fact that, firstly, there are so few buyers in the Canadian market, and, secondly, there is no code of practice (or terms of trade) in place to provide a framework for the economic relationships between producers and content commissioners.
After the initial terms of trade agreement was discontinued in 2016 following the Canadian Radio-television and Telecommunications Commission's (CRTC) Let's Talk TV hearings – a move decried by producers across the country – there has more recently been evidence to suggest that a reintroduction is, at the very least, being considered.
The Broadcasting and Telecommunications Legislative Review (BTLR) report, released in January 2020, included a recommendation that the CRTC be given "explicit jurisdiction" to regulate the economic relationships between content buyers and sellers, and allow producers to retain the commercial rights. More recently, during a Standing Committee on Canadian Heritage meeting to discuss Bill C-10, the CMPA was unequivocal in its stance that all-rights streaming deals were damaging to the long-term viability of the Canadian content sector.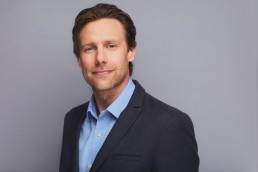 "A 'successful' streaming deal means this: [producers] get a payment upfront, they surrender global rights, and if they're lucky they become an employee on their own show, while forgoing future revenues that would arise if the show becomes a hit, or if it is replicated in other markets," said CMPA president and CEO Reynolds Mastin in February. "The result is a vacuuming
sound that's getting louder by the day. The sound of Canadian IP, and the revenue it generates, being sucked out of Canada by foreign web giants."
While the decision on how to address this will ultimately rest with the CRTC, Barrack says it's a significant concern, especially when thinking about the next generation of content creators and producers.
"Particularly when you look at these young emerging producers, what are the economics they're going to hold onto in order to build their businesses? When you're trying to draw young, diverse filmmakers into the mix, what is going to sustain those individuals over the long term if they don't have value to reinvest in their businesses," he says.
Other questions need to be explored and answered before the Canadian industry can truly understand what the commissioning picture looks like with the global streamers in it, suggests Barrack.
"For example, are Netflix or Amazon prepared to look at a rights relationship that's different from the one they currently expect from producers? Is there a way to achieve that outcome in a way that would level that playing field, that would really make it meaningful for Canadian producers and distributors? Those are the kinds of questions that need to be answered to really understand the value proposition," he says.
And then there's the question of who actually gets the gigs. Shortly after the Spring/Summer magazine went to press, Playback Daily exclusively revealed that Amazon had hired Brent Haynes as its head of scripted, Canada. Meanwhile, Netflix's hiring process will begin in June.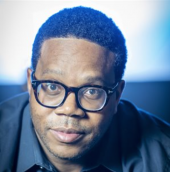 Floyd Kane, creator and showrunner of CBC's Diggstown, says that while the identity of the hires is clearly important, equally significant is that the decision-making power resides in Canada and not in L.A.
"The opportunities could be great but it all comes down to one thing: power. How much autonomy will these people have Realistically, it only matters if the person has the power to order projects out of Canada," he says.
Kane adds that he hopes diversity is top of mind when these hiring decisions are being made. "It's my hope that when Amazon, Netflix and some of the other streamers are looking at who they hire, they think outside of the box and take a close look at hiring people who are BIPOC.
That would be a really great way of making a statement in terms of where their values are," he said.
And as to his stance on potentially doing all-rights deals with streaming services, Kane says giving up ownership likely wouldn't serve as a deterrent. "When I'm working as a producer, I'm working as a producer. I don't want to be a distributor. Is missing the upside an issue? Sure, but you've got to weigh your options."
Ultimately, says Shaftesbury's Jennings, the decision lies with the producers and creators. There will be some shows where relinquishing IP ownership in order to secure a greenlight is not the right decision. Then there will be other instances where it is an acceptable trade-off.
"That's you as a producer deciding. And sometimes it may well be that, yes, that's OK, because it not only gets the show made, it gets creators further advancement in their careers," says Jennings.
This story originally appeared int he Spring/Summer issue of Playback magazine