Thunderbird reports 27% revenue increase in Q3 2021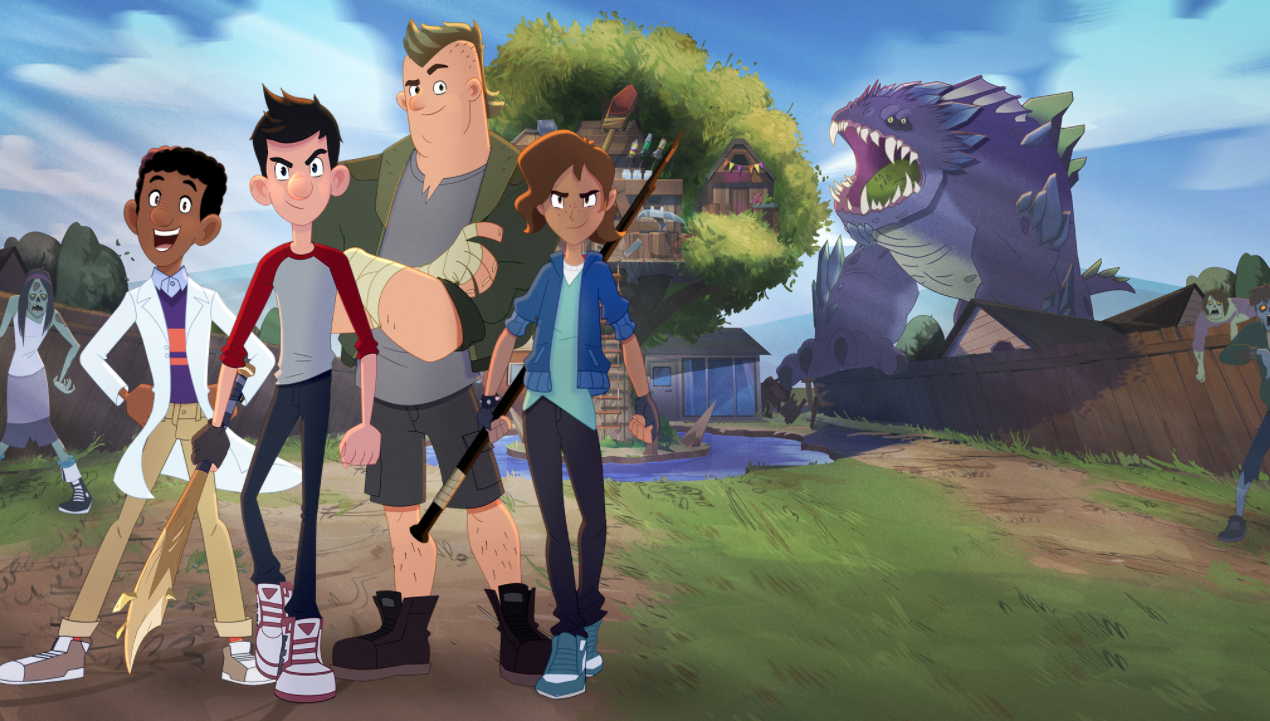 The company is poised for continued growth as its expands its distribution capacity, according to president and CEO Jennifer Twiner McCarron.
Thunderbird Entertainment has set the stage for a new era of growth, according to president and CEO Jennifer Twiner McCarron.
The Vancouver-based company recorded another revenue increase for Q3 2021, earning $37.7 million, a 27% increase from $29.6 million year-over-year. Total revenue for the first three quarters of fiscal 2021 is set at $85.4 million, up from $60.2 million in the previous fiscal year.
Net income in Q3 2021 is $3.6 million, a slight increase from $3.4 million in Q3 2021. Adjusted EBITDA came to $7.4 million, an 8% year-over-year increase from $6.9 million in Q3 2020. The company also reported $102.2 million in production backlog, which represents expected revenue from production services and IP licensing and distribution in future periods.
Revenue from its kids and family division continues to drive the company's growth, including from proprietary series such as The Last Kids on Earth (pictured), which launched a video game in the spring. Thunderbird had 21 series in production during the quarter across animation, scripted and factual, with 10 either owned by Thunderbird or its production partners, such as Wapanatahk Media. The quarter also saw the sale of Thunderbird's U.K. operations, which it discontinued in 2020.
On a call with investors yesterday (May 27), Twiner McCarron said the company is well-poised for continued growth as the content boom continues, estimating that demand will continue for at least five to eight years.
When asked about M&A activity, Twiner McCarron said the company is in several conversations on potential properties, but are looking for the right partners that complement the business. As an example, companies that create valuable IP are among their strategic goals, as well as ones that operate in countries with similar tax credits as Canada or have government regulations on streaming services, where they can leverage their pre-existing partnerships.
"We have a goal to become the next major global studio and with that comes an international play and increased ownership," she said.
Twiner McCarron also highlighted the importance of its new distribution and consumer products division, led by Richard Goldsmith. "We will be able to increase and leverage ownership for Thunderbird's properties and no longer rely on third party consumer product and distribution partners," she said. "We have the capacity to act in this role for other companies seeking expertise while presenting another opportunity to diversify and grow our business."
While animation continues to be Thunderbird's main driver of growth, Twiner McCarron says the company will keep scripted content as part of its strategy, even with the end of Kim's Convenience. She notes the company continues to hold sales rights on existing episodes and expects its spin-off series Strays, starring Nicole Power, will bring in similar revenues.