New data highlights severity of challenges faced by racialized creators and prodcos
A new CMF report indicated 38% of racialized producers had personal annual incomes of less than $30,000 a year pre-tax in 2019, while 40% of BPOC-led companies have annual operating budgets of less than $50,000.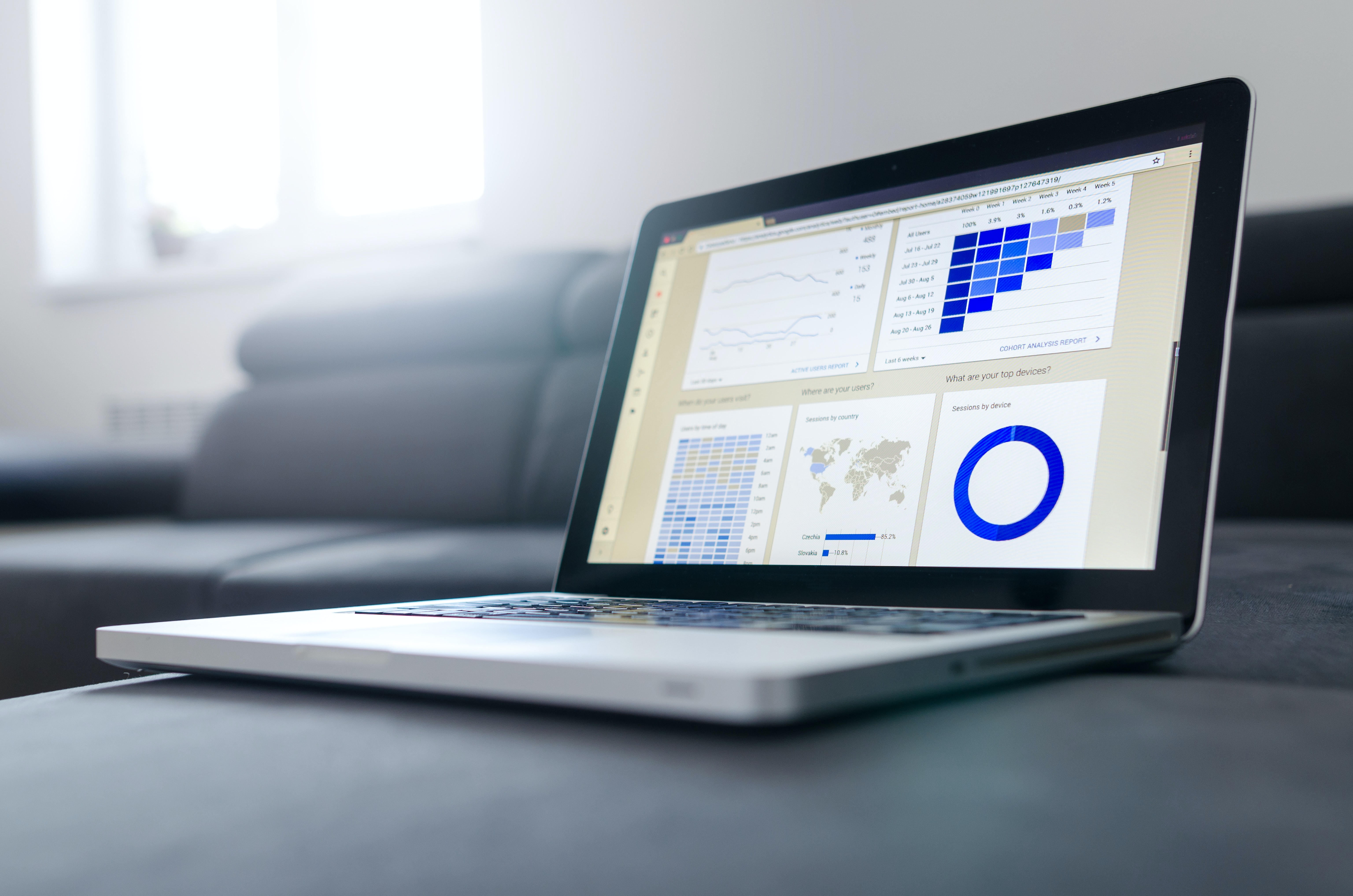 A new report from the Canada Media Fund (CMF) has outlined the severity of the challenges faced by racialized creators and production companies in Canada.
Among the topline stats, the report – conducted by market research and consulting firm IPSOS – indicated that 38% of racialized producers have personal incomes of less than $30,000 a year before taxes in 2019. The average and median annual personal income reported by recipients was $47,745 and $37,500, respectively, compared to the average Canadian salary of $49,000 and median of $37,800.
The survey was conducted when the CMF distributed $13.3 million in emergency funds to underrepresented groups, including media companies owned and led by Black people and people of colour (BPOC), with around 154 companies completing the survey. Of those companies, 44 are Black-owned businesses, 17 Latin American, 26 Middle Eastern, 30 South Asian and 40 Southeast Asian/East Asian.
The CMF said the survey represents a "first-of-its-kind collection of in-depth data," with the goal of better understanding the financial situation of companies owned by Black people and other people of colour.
The study also indicated that 40% of BPOC companies have annual operating budgets of less than $50,000. Across the companies surveyed, the average operating budget is $169,000 and the median is $75,000.
The gender divide between recipients was relatively equal – 50% men, 47% women, 2% non-binary and 2% preferred not to answer the question – however the report indicated that the average operating budgets are 28% lower for business owned by BPOC women.
Around half the companies surveyed are newly incorporated. According to the study, 46% of companies were incorporated between 2016-2020, 23% between 2011-2015 and 31% before 2010.
The companies surveyed say they use a wide range of funding sources, with the majority (73%) saying their projects rely on self-funding, CMF funding (57%), Telefilm (46%), provincial tax credits (40%), federal tax credits (39%), provincial funding agencies (34%), Canadian public broadcasters (29%), private investors (28%), Canada Council for the Arts (24%), money from friends or family (23%) and private Canadian broadcasters (13%).
The report highlights issues with access to development funding for BPOC companies. Around 40% of companies said they have developed projects on less than $5,000. On average, the lowest budget for development is $21,416 while the highest was $57,570. Meanwhile, the median is $7,500 at the low end and $30,000 at the high end.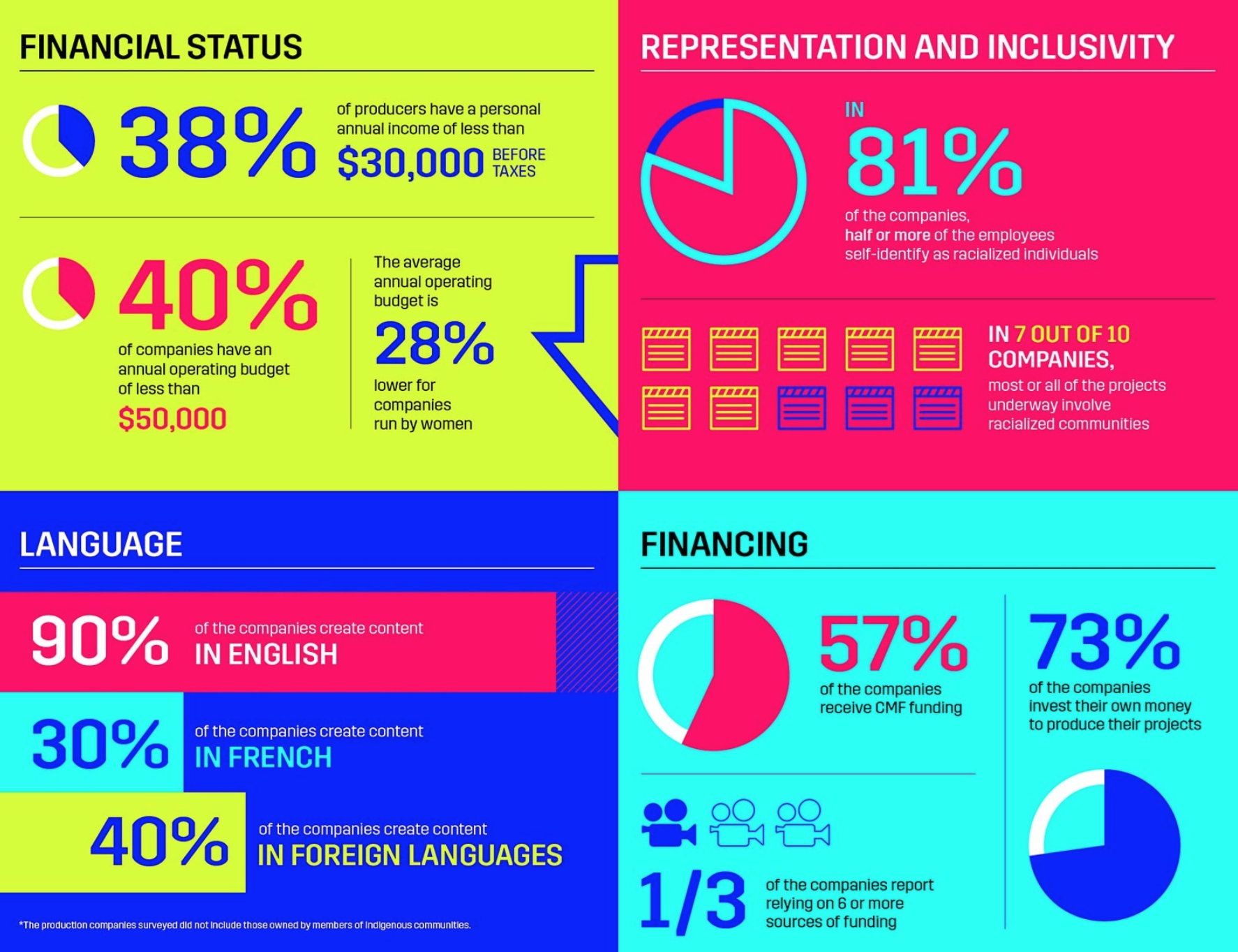 In terms of the content being created, 93% of respondents said they have policies or make a conscious effort to produce content told from BIPOC perspectives. Around seven in 10 of the companies said the majority of their current projects are BIPOC stories. Meanwhile, 81% of companies said that half or more than half of their employees identify as BPOC.
As for the barriers faced by BPOC companies, the report cited limited or no access to broadcasters, sales agents, distributors, publishers or decision makers as the main obstacle (49%), followed by: systemic racism, overt discrimination or unconscious bias in the industry (46%); funders' juries and selection mechanisms are not representative of our reality or racial/cultural background (45%); inability to meet eligibility requirements of funding programs (42%); unfair competition from more established companies (40%); audiences and clients for projects not being well measured, understood or recognized by decision makers (39%); limited or no access to corporate financing (32%).
Other barriers cited were retention and recruitment of staff/collaborators (17%); limited or no access to and/or adequate representation by industry associations, unions and guilds (14%); limited access to industry training and career development programs (10%); and limited or no access to industry events, markets and professional networks (10%).
Respondents were also asked to provide short-term solutions to the obstacles they face. Among the solutions proposed are: more development funding; increasing representation among industry gatekeepers and key decision makers; expand the definition of Canadian content by, for example, relaxing language requirements and story setting stipulations; address the development threshold for broadcasters to access CMF funds; broader industry support for less experienced and emerging companies; apply a similar models that was developed to foster greater opportunities for women; more listening to and understanding of the challenges faced by BPOC companies.
Image above courtesy of Unsplash