Cameras roll on The Kids in the Hall revival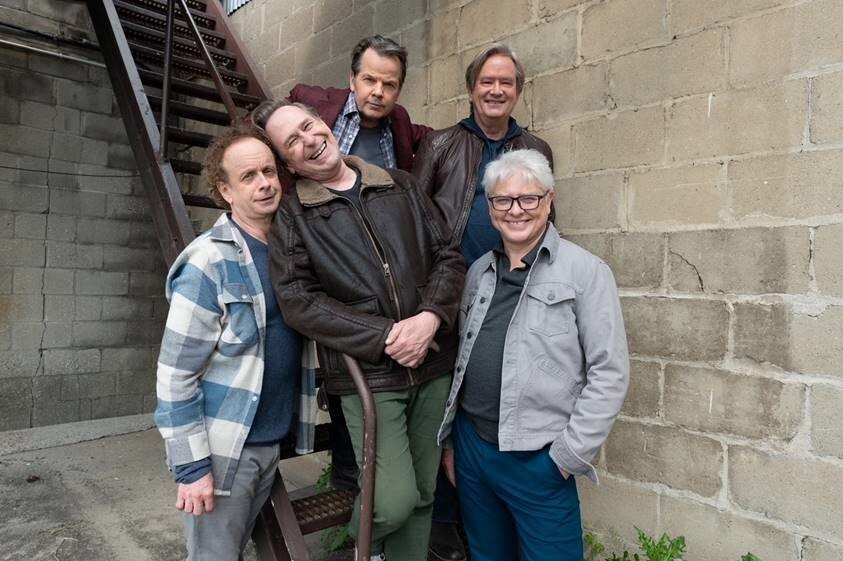 The revival of the sketch comedy series is the first scripted Canadian original for Amazon, with Kelly Makin and Aleysa Young on board as directors and Garry Campbell as showrunner.
The Kids are back in action.
Production has commenced in Toronto on Amazon Prime Video's revival of sketch comedy series The Kids in the Hall. Set to wrap later this summer, the eight-episode series features all five original cast members: Dave Foley, Kevin McDonald, Bruce McCulloch, Mark McKinney and Scott Thompson.
The Kids in the Hall is produced by Toronto prodco Project 10 and original producer Broadway Video. Garry Campbell, creator and showrunner of Carter and co-creator of Cavendish, serves as showrunner.
Directors for The Kids in the Hall are Kelly Makin, who served as a director on the original series, and Aleysa Young (Baroness von Sketch Show, New Eden).
The original series first aired on CBC, running from 1989 to 1995, followed by a 1996 film Brain Candy and 2010 miniseries Death Comes to Town.
The Kids in the Hall marks the first scripted Canadian original for Amazon, commissioned in early 2020. The streamer has since greenlit two unscripted series – LOL: Last One Laughing Canada (Insight Productions) and All or Nothing: Toronto Maple Leafs (Cream Productions) – and has hired former Comedy Network exec Brent Haynes to lead its scripted originals in Canada.