ACTRA National hires Trevor Hampden as diversity director
Hampden takes over the position of director of diversity, equity, inclusion and belonging following the departure of Olivia Nuamah.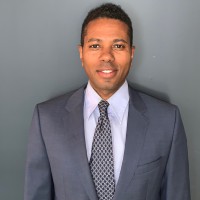 ACTRA National has hired former Obsidian Theatre chair Trevor Hampden as director of diversity, equity, inclusion and belonging.
The role, which was created last year, sees Hampden working with the actors union to improve the working lives of performers and build strategies on diverse representation. He reports to Marie Kelly, national executive director and chief negotiator of ACTRA National.
Hampden takes over the position from Olivia Nuamah, who left ACTRA National earlier this year to pursue an opportunity outside of the screen-based industry.
Hampden has held several roles at cultural organizations, serving as head of marketing communications for WorldPride and chair of Obsidian Theatre, as well as aiding the launch of the Canadian Association of Black Journalists. He has worked as a researcher, assignment editor and producer with new organizations such as Business News Network, the National Post, CP24, Citytv and CBC, as well as working with financial institutions such as Dynamic Funds and TD Bank.
"We look forward to working with Trevor to advance the work opportunities and conditions of our professional performers," said Kelly in a statement.