Road to the CSAs: Drama contenders talk legacy, loss and Cancon's international profile
Departure, Cardinal, Burden of Truth, Vikings and Transplant vie for the most coveted drama prize in the Canadian TV calendar.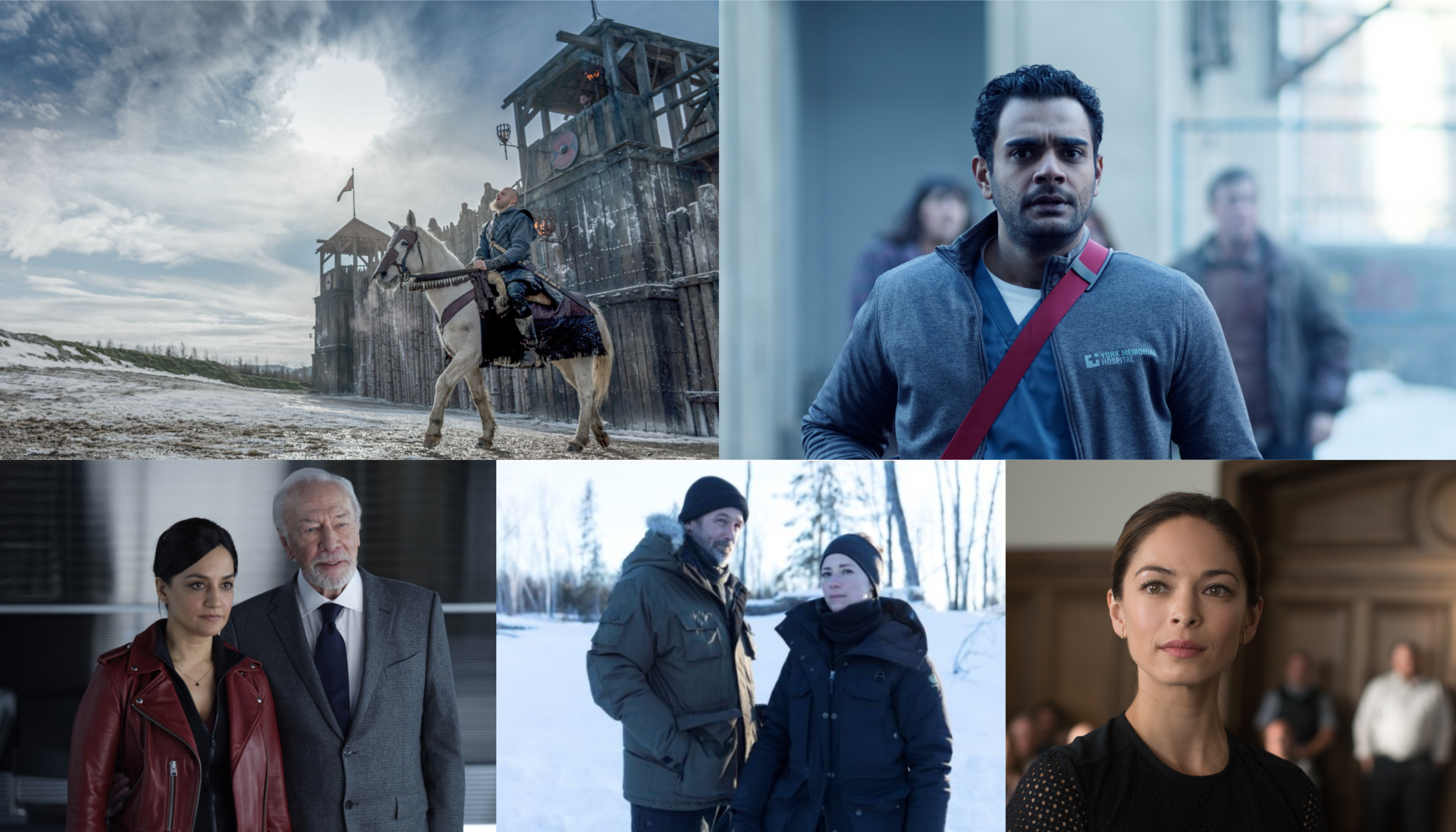 The 2021 Canadian Screen Awards best drama race promises to be a fiercely contested one, as Departure, Cardinal, Burden of Truth, Vikings and Transplant vie for the most coveted drama prize in the Canadian TV calendar.
Ahead of tonight's finale presentation, Playback caught up with production heads to discuss their roads to the awards. We chat with Christina Jennings about the final TV performance of a Canadian icon; John Weber and Sheila Hockin about some of the overlooked Canadian aspects of Vikings, which has been nominated in the best drama category for an incredible six consecutive years; Kyle Irving on the importance of Burden of Truth to Manitoba; Jennifer Kawaja on Cardinal's legacy; and Tara Woodbury on the progress of Transplant season two.
Departure (Global): Christina Jennings, CEO and chairman, Shaftesbury
The industry was saddened to learn of the passing of Christopher Plummer in February. What did he mean to the show? He meant a lot to the project. We had worked with Christopher before, so he actually boarded Departure pretty early on. That made a significant difference to us, because he is one of those actors who's not only beloved by audiences, but distributors and broadcasters all want a "Christopher Plummer show." There's no question: he was instrumental in us getting all of our funding together, and not only getting season one greenlit – and made and now nominated – but also in season two.
It was the last day of filming for us, late in October 2020, when we went to Connecticut and filmed with him for a day. It was an extraordinary experience. Now that he has passed, it's going to be one of those bittersweet moments when you see him in Departure.
Do you think Canadian drama is more widely recognized on the international stage than it was five years ago? Broadcasters around the world have been buying our shows, audiences have been watching our shows, and that hasn't changed in the last five years. The thing we haven't yet had on the drama side – which they have now on the Canadian comedy side – is a Schitt's Creek moment. That day will come, where one of our shows will not just sweep our own Canadian awards, but also the American awards. We haven't had that sort of a show yet, but as producers, we continue to hone our craft. It'll come.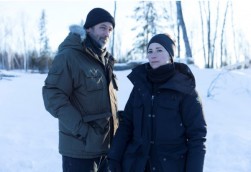 Cardinal (CTV): Jennifer Kawaja, president, executive producer, scripted English content, Sienna Films
Do you think the perception of Canadian drama
has shifted over the past five years? Yes, I think so, I hope so. The work from our film and tv production community is continuing to have a deeper success on the international stage, and I look forward to further cross fertilization between film, TV and theatre to strengthen and build our creative power as storytellers. I also look forward to an increased contribution of the significantly talented BIPOC community who is at the vanguard of a new vision and scope of storytelling in this country.
How would you like the show to be remembered? As a show that changed the conversation about content in Canada. That we can do content that is considered premium TV and still have it be distinctly our own. We very much hope that as a country we can get to a place where we can fully fund our own stories. Like the U.K. for example: they do not have to come to Canada for financing to tell their stories for the most part.
What has Cardinal meant to Sienna Films? Sienna has been working internationally since its first coproduction with C4 in the early '90s which was helmed by [Sienna co-head] Julia Sereny. Cardinal added to a cumulative body of work for us, that we are not a one-off success but a company which keeps adding to a body of work that is unique and desirable internationally. That's the hope and goal.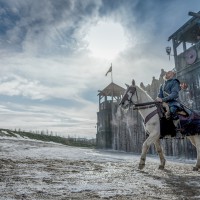 Vikings (HISTORY): John Weber, president, Take 5 and Sheila Hockin, executive producer, Vikings
Vikings has been a perennial contender, picking up best-drama nominations in each of the past six years. What have been the keys to its consistency? We think the consistency of its attraction comes from the power and scope of the stories being told. Consistency in quality of execution starts with all 89 episodes being conceived and written by one person – Michael Hirst – and from a committed and exceptional cast, production and post production team, all of whom embraced the challenges and loved the series and the people gathered to make it. All those cold days on the water, in muddy fields, dragging ships across land, wind, rain, rowing, fighting: it makes a team or breaks them. It made a family on this show.
Take 5 is handling post-production on the spinoff series, Vikings: Valhalla. Where abouts are you in the process currently? Production and post-production of the first season are ongoing. Like many projects, we have faced COVID interruptions that have resulted in some delays to our schedule, but we're back to camera this summer and will be shooting into the fall on season two.
What are some lesser-known facts about the Canadian aspects of Vikings? We think the Canadian elements are substantial and impressive. Here are some of them: over $100 million has been spent in Canada on the series; of the 89 episodes, 53 were directed by Canadian directors; all episodes were edited by local Toronto editors; music editing, sound and dialogue editing and mixing were all done in Toronto. Canadian composer Trevor Morris scored the series; several winter scenes were shot in Sault St. Marie and Thunder Bay, ON; we're very proud to have worked with the Mi'kmaq Nation in Nova Scotia and Newfoundland, particularly the Eskasoni First Nation in Cape Breton, in the making of the final set of episodes depicting the Vikings making landfall in what we now know as Newfoundland. Extensive research provided by the Eskasoni people and by historians and archaeologists specializing in First Nations culture and history informed everything depicted, including the tools, language, culture, songs, and funeral rights; 3,497 VFX shots were produced by Toronto- based VFX company Mr. X and 3,811 by our team of in-house artists.
Burden of Truth (CBC): executive producer, Kyle Irving (Partner, Eagle Vision)
What does it mean to be able to go out on your own terms after four seasons? It felt right. Four seasons of any show is a huge accomplishment and I'll remember it fondly especially because we knew it was the end and were able to write and plan for it.
What has the production meant for the local industry in Manitoba? I think it's the single most important and impactful series in the history of Manitoba's industry. In the final season, we had three Manitoba directors and more than 70% of the cast was from Manitoba. Additionally, we had three Manitoba writers in the room over the course of the last two seasons, and they all wrote scripts.
We had a 95% Manitoba shooting crew and were able to play Winnipeg as Winnipeg and Manitoba as Manitoba. It was very special and I think very important to Manitobans, cast, crew and the public alike.
How would you like the series to be remembered? I'd like it to be remembered for the voice it gave to underrepresented communities and issues. Every story we told came from relevant social issues and the personal experiences of the creative leaders of the show related to these issues. I think we educated our audience about things they wouldn't have otherwise thought twice about, and did it in a way that brought them on board as allies for those issues and the people impacted by them.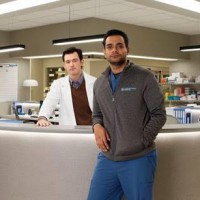 Transplant (CTV):
Tara Woodbury, VP of development, Sphere Media and executive producer, Transplant
What challenges did the pandemic pose for the latest season of Transplant? From March 2020 until now, I don't know how many conversations we've had about COVID – but it's a lot. We had to delay shooting a couple of times as we reconfigured how to approach production safely and as new information continued to emerge. Thankfully, we are midway through shooting season two right now and in a good groove.
Do you think the perception of Canadian drama has shifted over the past five years? Canada has been making incredible dramas for decades. We love that the market is even more global and audiences around the world have easier access to all our homegrown talent.
Has the additional time between seasons given you space to digest some of the successes of the first installment? COVID has only deepened our respect for doctors and other frontline healthcare workers and we feel a responsibility to demonstrate this in our show. Creatively, we are approaching season two the only way we know how – through the characters and especially Bash's point of view.
This story originally appeared in the Spring/Summer issue of Playback magazine