Sphere Media names Denis Rozon EVP, CFO
Rozon, who joins from TVA Group where he served as VP of productions, operations and technologies, will have oversight of all Sphere Media's subsidiaries.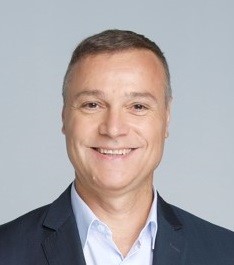 Production and distribution group Sphere Media, the parent company of prodcos including Sienna Films and BGM, has named Denis Rozon as its EVP and CFO.
In the role, Rozon will be responsible for Montreal-based Sphere Media's financial, administrative, legal and commercial business activities, in addition to guiding on the company's overall business development.
Rozon comes to Sphere Media after 15 years with TVA Groupe. Between 2006 and 2019, he held a number of positions at the broadcast group and was eventually named VP and CFO. In January 2019, he was named VP of productions, operations and technologies. He was also the COO at MELS between 2018 and 2021.
"We're experiencing significant growth in the number of series we're creating and producing for the Quebec market, as well as for the rest of Canada and internationally," said Sphere Media CEO Bruno Dubé in a statement. "Denis' expertise, along with his many years of experience in the audiovisual sector and in major corporations, will help us to keep our momentum."
Sphere Media's other subsidiaries include Go Films, Oasis Animation, Sphere Media Distribution and international sales agent WaZabi Films.