New studio space under construction to meet Winnipeg's swelling production demand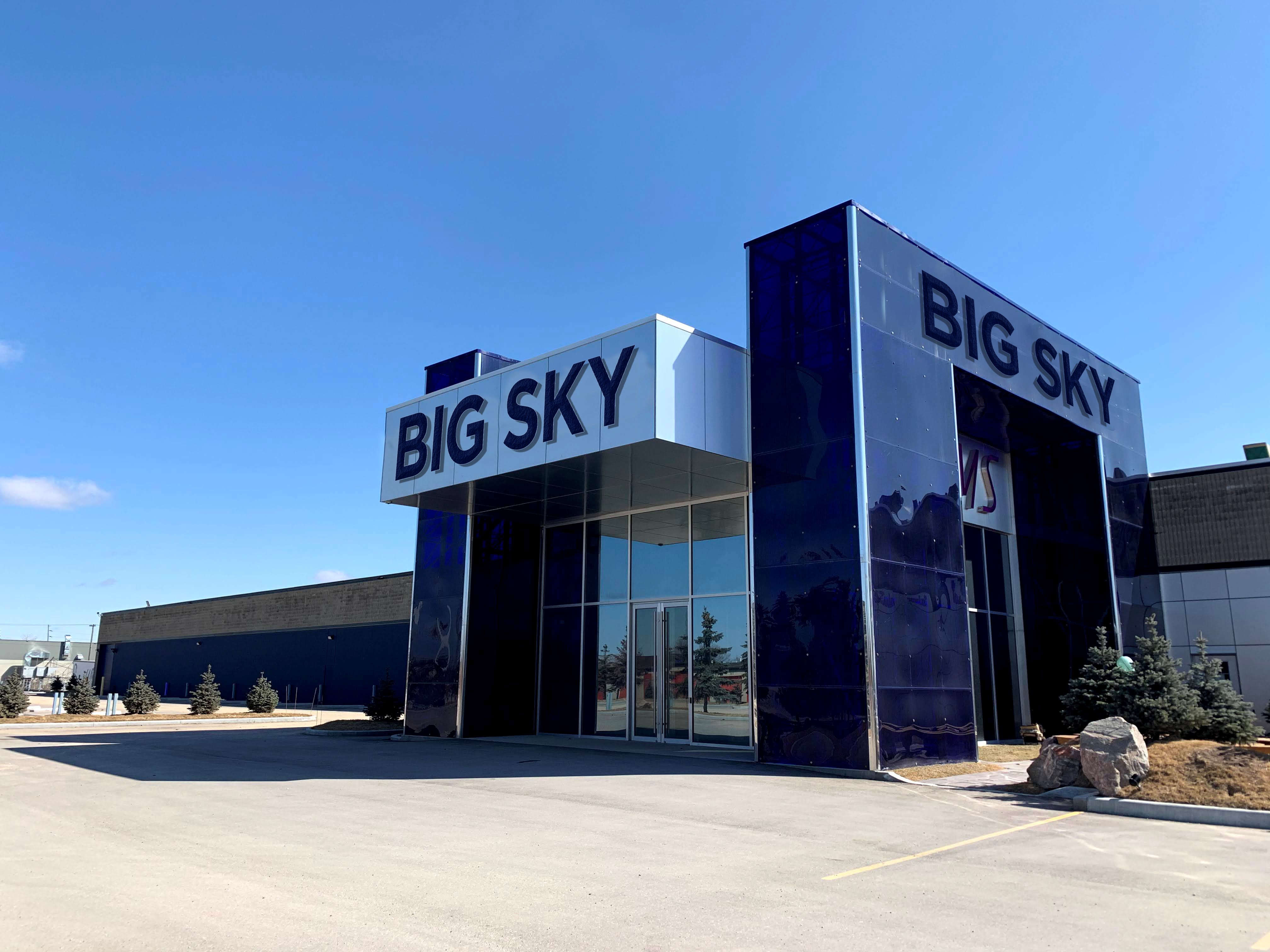 A group of Vancouver-based private investors are financing construction on Big Sky Studios, a new studio facility with three soundstages.
Winnipeg's studio infrastructure is set to expand as a number of private-sector investors band together to invest in three new soundstages.
Big Sky Studios, described as a "full-service motion picture production centre," is set to open in two phases, starting this fall.
Building work is currently underway, with a 137,000-square-foot building, which previously served as a creative design facility, being retrofitted to add soundstages, production offices, meeting rooms, workshops, on-site equipment rentals and specialty areas for VFX, animation and editing.
Phase one will see the completion of one soundstage, while phase two will add two more soundstages (totalling 30,000 square feet). The studio is expected to be complete by Q4 of 2021.
The project is financially backed by a Vancouver-based group – led by Vancouver's Eighth Avenue Development Group – which purchased the building in February. Eighth Avenue principal Ed Kolic said the company identified Winnipeg as a "perfect place" to make a long-term investment in the film and TV production.
Local producer Ian Dimerman, president of Inferno Picture, who brought Eight Avenue into the local market, said: "Infrastructure is something that has been in short supply for our growing industry. This private sector investment represents confidence in our industry and will help to grow our labour force."
Manitoba has long been known for having some of Canada's most favourable tax credits, and local producers and industry heads say Blue Sky Studios will meet a pent-up demand for studio space in Winnipeg.
"In recent years, the series and features shooting in Manitoba have increased in scale and duration. Demand for studio space has never been greater, and this level of private investment speaks to that opportunity," said Rachel Rusen, CEO & Film Commissioner at Manitoba Film & Music, adding that she's confident the new infrastructure will "spark future multi-project studio deals and long-term production commitments."
In the years prior to the pandemic, Manitoba's production volume grew significantly due to a combination of a growing crew base and competitive incentives. Before the pandemic hit, Manitoba was projected to exceed $250 million in fiscal 2019/2020. In fiscal 2018, the province's overall production volume hit $210 million, up from $173 million in 2016/17 and $127 million in 2015/16.
"Increased physical infrastructure is key to fostering new growth and opportunity for Manitoba production companies and the more than 2500 industry professionals who live and work here," said Nicole Matiation, executive director of On Screen Manitoba.