In brief: TJFF's Micki Moore Award won by Canadian for first time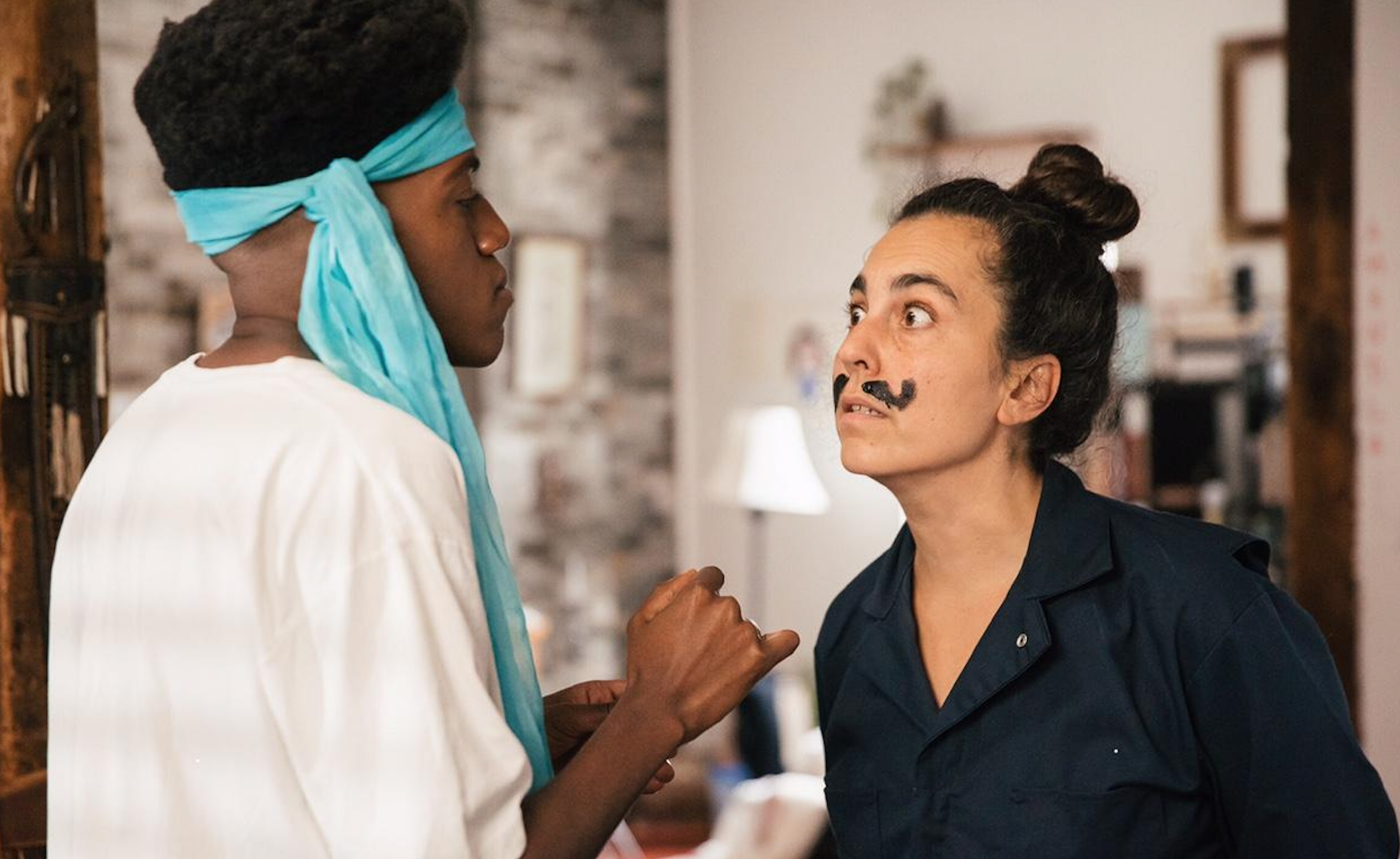 Plus, the NSI welcomes five P.E.I. producers for a new pilot program and Food Network Canada sets a cheese-y docuseries to debut this June.
TJFF's Micki Moore Award won by Canadian for first time
Toronto Jewish Film Festival (TJFF) has awarded its Micki Moore Award for best narrative feature by a female director to Aviva Armour-Ostroff for Lune (pictured), marking the first time the prize has been presented to a Canadian. Armour-Ostroff co-directed the film with Arturo Pérez Torres and co-wrote it with Brian Ostroff. The prize is accompanied by a $5,000 prize.
Set in Toronto in 1994, Lune, which served as the festival's "centrepiece" film, tells the story of a Jewish South African freelance journalist's strong desire to return to South Africa to vote for the recently freed Nelson Mandela. TJFF's virtual 2021 edition runs from June 3 to 13 and features a programme of more than 60 films.
NSI introduces participants for its latest program
The National Screen Institute – Canada (NSI) welcomed five producers from P.E.I. for its newest online producing program, the NSI Market-Ready Producers – PEI Edition, last week.
A five-week, part-time online training program in partnership with FilmPEI and CreativePEI, the pilot program is designed to help producers develop essential skills and prepare a pitch package for a project currently in development.
Notably, recipients and projects tapped include: Nathan Carter and The Secret of Ridgemoor Resort; Emma Fugate and Fire in Her Heart; Logan Fulford and Sea Salt; Shane Mountain and Incident; and finally, Susan Rodgers and Like a Song.
Aimed at fostering the growth of producers in the region and increasing the reach of P.E.I. production, the curriculum will be tailored to the needs, experience and location of participants. From May to June, the edition will see students attend two to three mandatory sessions a week as well as take part in interactive group discussions, peer reviews and listen to national industry experts. They will also receive mentorship from industry professionals.
Funded by SkillsPEI and the Canada Media Fund, during the program, participants will also prepare a pitch for the Pitch for Your Life competition at the 2021 PEI Screenwriters' Bootcamp this fall, where the winner will walk away with $15,000 towards a proof of concept.
Food Network Canada to serve up Cheese: A Love Story this June
Proper Television and Corus Studios' foray into the evolving world of cheese – docuseries Cheese: A Love Story – is set to make its debut on Food Network Canada this summer.
Set for June 9 at 8 p.m., the six-part series is hosted by the world's youngest Maître Fromager,  Cheese Boutique owner Afrim Pristine, who meets with farmers, cheesemakers, shop owners and chefs in Switzerland, France, Greece, Toronto, Quebec and B.C. During her travels, she gets an in-depth look at how each culture has made cheese their own. Proper Television's Cathie James and Lesia Capone serve as executive producers, while Scott Harper is the project's series producer.
Image courtesy of TJFF; photo by Samantha Falco