Plans unveiled for new Sudbury studio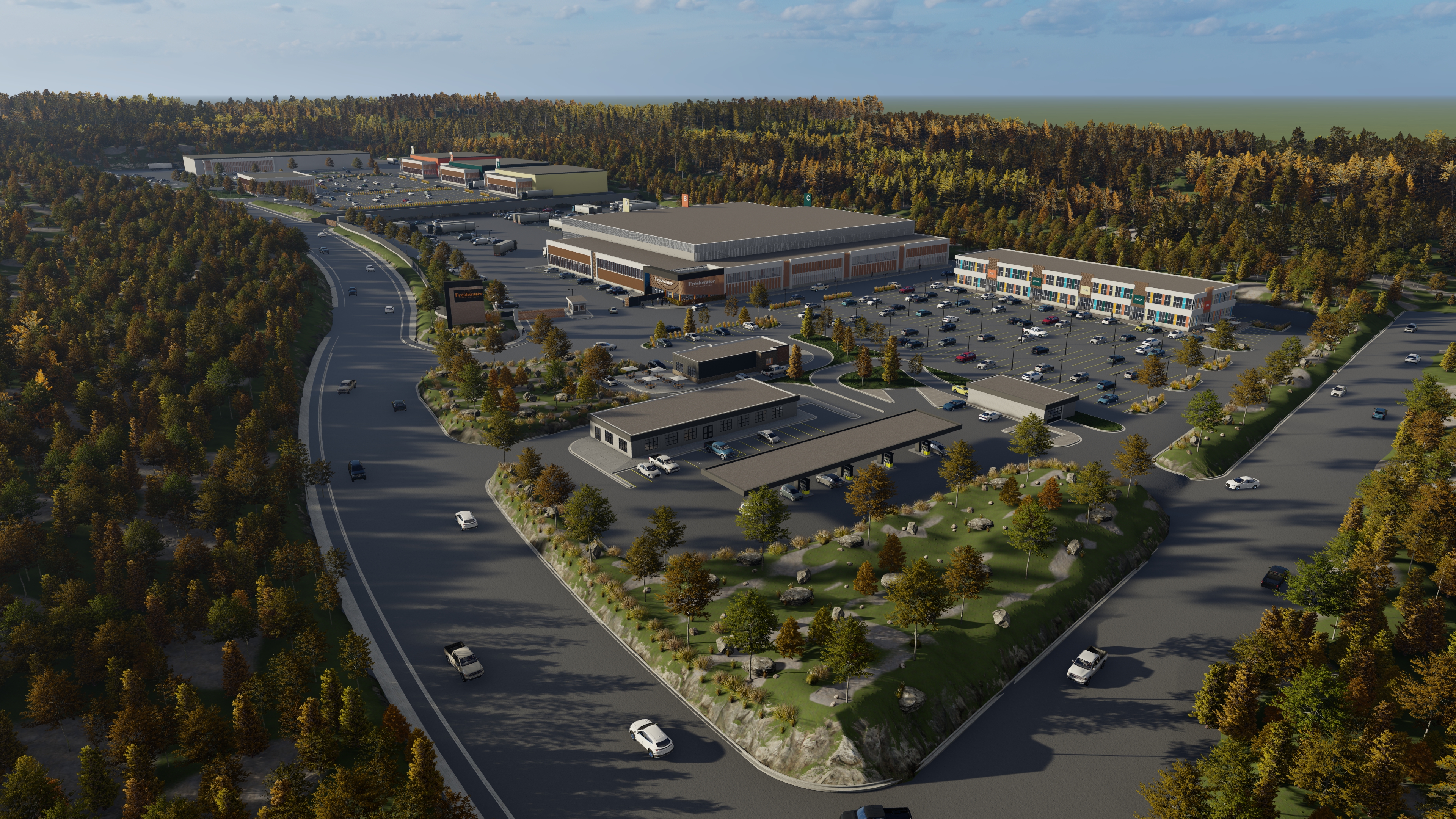 Cultural Industries Ontario North says the city has infrastructure to support the presence of a purpose-built studio and is now seeking partners for the Freshwater Production Studios project.
A fter years of steadily building its local industry, Cultural Industries Ontario North (CION) has unveiled plans to bring a purpose-built studio to Greater Sudbury.
CION has said it is looking for a partner and investor with which to establish Freshwater Production Studios (FPS). The organization has put out a Request for Expressions of Interest (RFI), with the submission deadline set for May 6.
Phase one of the proposal includes plans to 116,000 square foot facility with three soundstages (two of the stages are 20,000 square foot, while the third is 18,000 square foot, all with 35′ ceilings).The plan is for 23,000 square foot of production and soundstage offices, as well as space for wardrobe, mill, paint and more.
Tammy Frick, associate executive director of CION, which was formerly called Music in Film in Motion (MFM), told Playback Daily that after advocating for the production industries in Northern Ontario for more than 20 years, Sudbury now has the infrastructure (in terms of crew development and vendors) to support the presence of a purpose-built studio.
"Northern Ontario is now one of Canada's most active production jurisdictions," said Frick, noting that since 2013 there have been upwards of 110 film and TV projects shot in Greater Sudbury, totalling more than $300 million. "A purpose-built film studio is the next logical step in advancing the growth of the production industry in Northern Ontario."
The team at CION began strategizing on studio plans in early 2019 and a market analysis and business study began this January. While the construction of the studio is dependent upon finding partners, Frick said the plan is to have the studio built by early 2023.
According to CION, FPS will attract larger film and TV project that will shoot year-round and provide full-time employment to the existing workforce, as well as attracting newcomers. It will also provide an alternative to the permanently busy studio scene in Toronto, where many studios are already fully booked for years to come.
"In Ontario, studios have been operating at full capacity since 2016 and hundreds of millions of production dollars have been turned away due to a lack of available studio infrastructure. FPS will immediately alleviate unmet demand for studio space that currently exists in Ontario and around the world," said a press release from CION.
Currently, Sudbury has two retrofitted studios: Northern Ontario Film Studios is a converted arena, offering 16,000 square feet clear span and 3,000 square feet of office space; Black Rectangle Brand Studio (BRB) is a building converted into 10,000 square feet of multi-functional space.
"This timely development will help attract additional production to Ontario and will drive high value job creation and economic impact in Sudbury and throughout Northern Ontario," said Justin Cutler, Ontario film commissioner at Ontario Creates in a statement.
Productions that have shot in Sudbury in recent years include Crave TV comedy Letterkenny, Citytv's Bad Blood and the upcoming Resident Evil: Welcome to Raccoon City.
Image: rendering of the proposed Sudbury studio