Ontario Creates teams with 20 industry orgs on sustainability-focused initiative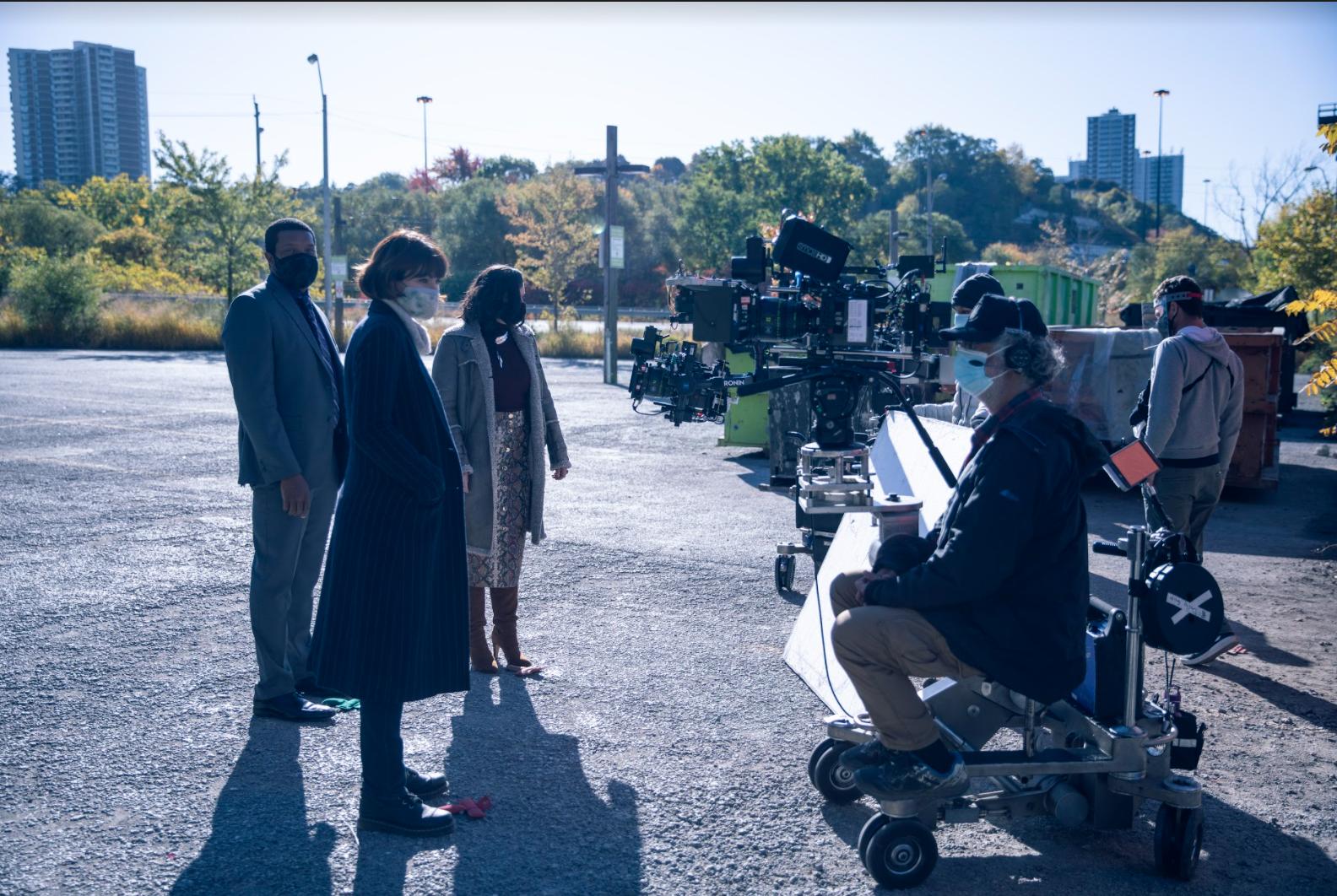 Born out of industry consultations in 2019, the Ontario Green Screen Strategic Plan aims to put in place specific, measurable sustainability goals that can be implemented across the provincial screen sector.
A fter two years of behind-the-scenes work, a group of 20 organizations led by Ontario Creates have partnered to launch the Ontario Green Screen Strategic Plan (OGS Strategic Plan).
The initiative, announced on Earth Day, aims to put in place specific, measurable sustainability goals that can be implemented across the Ontario screen sector.
In addition to Ontario Creates, other member organizations and companies include ACTRA Toronto, City of Brampton, Cinespace Film Studios, CMPA, DGC Ontario, Film Ontario, IATSE 411, IATSE 667, IATSE 873, City of Mississauga, Pinewood Toronto Studios, Sim, MBSE Canada, SpinVFX, City of Toronto's Film, Television and Digital Media Office, NABET 700-M and William F. White International.
The OGS on Thursday outlined a four-pillared strategic plan to create a more sustainable film and TV industry. The first of those pillars will see OGS look to promote the opportunities for implementing best practices across the province. OGS will also engage with private, not-for-profit organizations and all levels of government to identify areas where financial support or incentives could be provided.
The second pillar is to educate the industry on sustainable best practices. It plans to do this by developing and delivering carbon and waste literacy courses to industry stakeholders, in addition to identifying and promoting sustainable vendors, supplier and services.
Third is to implement best practices that will reduce greenhouse gas emissions, food supply chain waste and the use of single-use plastics, in addition to promoting "circularity" and re-use in costume, design, sets, props and construction.
The fourth pillar is to measure the impact of the provincial production sector upon the environment. OGS said it will: develop a process for gathering data in a standardized way; work with other jurisdictions to help inform Ontario's processes; collect carbon output data from participating production companies and studios to establish baseline reporting data; and track and then report the data if collects.
The group was formed following a round of sustainability-focused consultations in 2019. The feedback from those discussions was that the industry needed "the tools and training resources required to successfully establish sustainable film production practices; specifically, those offering pathways to lower carbon emissions, reduced waste and carbon footprint measures across the film and television industry."
OGS is governed by an advisory committee composed of representatives from its founding organizations. The advisory committee also oversees the budget, general activities and management of the OGS initiative.
OGS anyone who works in the film and television industry in Ontario is welcome to be part of the initiative and to participate in its courses, committees, and community meetings.
In order to ensure the initiative is meeting its goals, the group says it will hold quarterly meetings to share updates and make sure targets are being met. An interim review of the strategic plan will also be conducted in Q1 of 2022.
Image: Serinda Swan, Roger Cross and Sarah Podemski (with crew) prepare to shoot the next scene on location in Toronto, ON for the production of Coroner season three. Courtesy of CBC/Muse Entertainment/Back Alley Films/Cineflix Studios; photo by Jasper Savage