Federal budget proposes millions in much-needed investment for domestic screen sector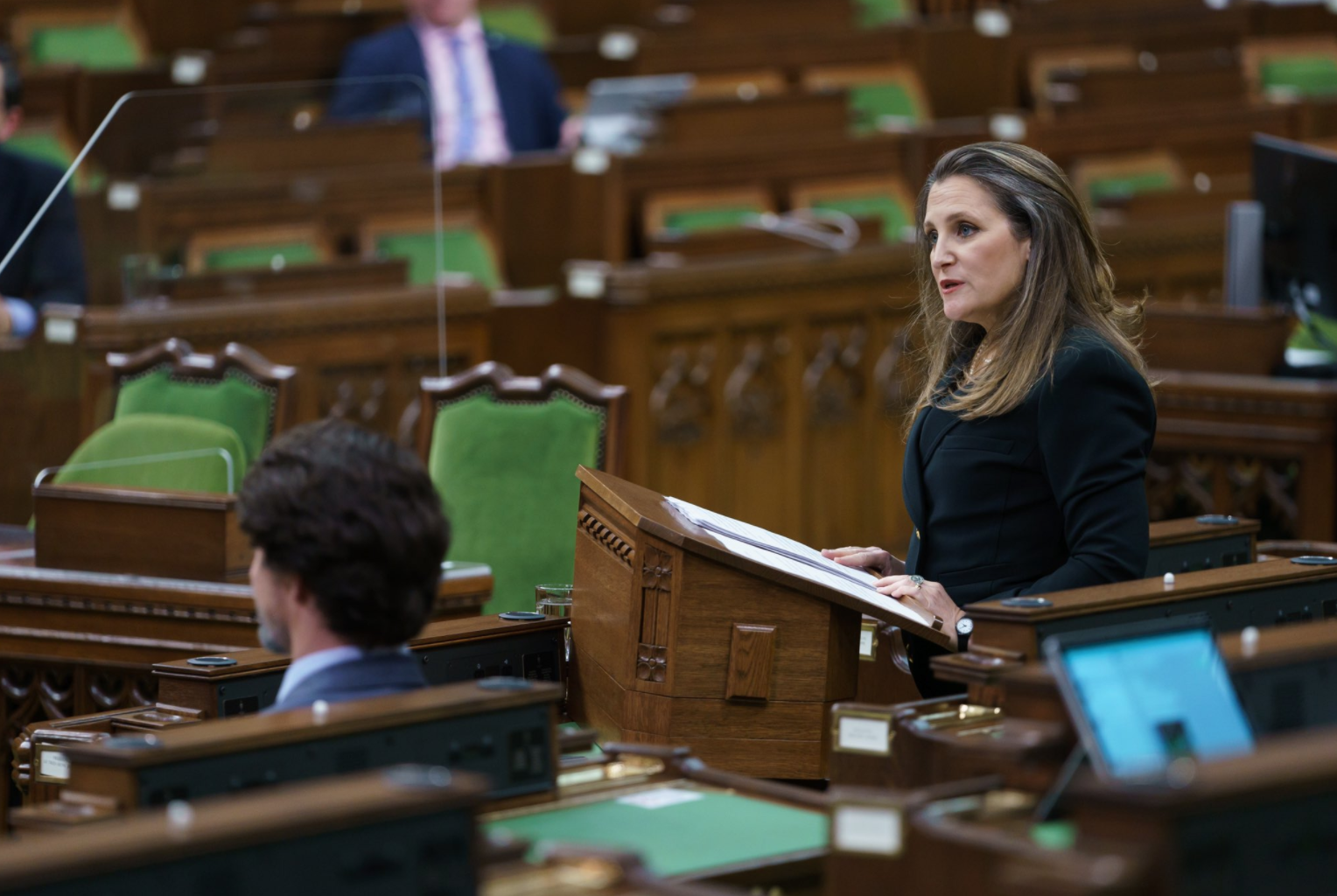 Under the Liberal government's 2021 budget, the Indigenous Screen Office will receive $40.1 million over a three-year period, while Telefilm and the CMF will receive $105 million and $60 million, respectively, over the same time frame.
The Liberal government's 2021 federal budget has proposed millions in additional funding for a spectrum of institutions across the film and TV sector, including the Indigenous Screen Office (ISO), Telefilm, the Canada Media Fund (CMF) and CBC/Radio-Canada.
Starting in fiscal 2021-22, Budget 2021 proposes to provide $105 million in additional funding to Telefilm over three years. The new money is meant to allow the film funder to "modernize its current suite of programs to provide better access to a diverse range of creators and producers, support green practices, and respond to increasing digitization in the audiovisual industry." The budget proposed that the funding increase over the three years, with $20 million in 2021-22, $35 million in 2022-23 and $50 million in 2023-24.
Currently, Telefilm receives around $100 million annually through its parliamentary appropriation, meaning that, if historical averages continue, the organization will receive approximately $400 million over the next three years instead of $300 million. "For several years now, the industry has been speaking out about the need to increase Telefilm's funding in order to remain competitive and viable in the global context. We are grateful for the industry's support and will continue to work with all of our partners to further modernize Telefilm," said Telefilm executive director and CEO Christa Dickenson in a statement.
The budget, delivered by finance minister and deputy prime minister Chrystia Freeland at the House of Commons on Monday, also proposes that the CMF receive an additional $60 million over three years, with the goal of providing extra financial support "for productions led by people from equity deserving groups working in the Canadian audiovisual industry."
The budget document highlighted that the increased funding for CMF and Telefilm is intended to "directly benefit underrepresented professionals in the industry, including women, people with disabilities, LGBTQ2, people of colour, Black, and Indigenous creators."
"This new funding will enable the CMF to move forward with our equity and inclusion strategy over the next three years to create permanent change in our sector," said Valerie Creighton, president and CEO, CMF.
The ISO will be the subject of a significant funding boost. The budget proposes to provide $40.1 million over a three-year period to Canadian Heritage in order to support the ISO and its mission to ensure Indigenous peoples can see their stories reflected on screen.
While the ISO has previously administered meaningful amounts of funding across the screen sector – including $3.8 million to BIPOC creators through its development programs and the Solidarity Fund last month – the funding injection represents a steep increase in its annual funding. The organization currently has annual funding of approximately $450,000 from its partners CMF, Telefilm, APTN, CBC and CMPA, as well as its three-year program partnership with Netflix, which totals $450,000 per year. According to the ISO, it delivered approximately $7 million in COVID relief funding last year, leveraging $5 million in federal funding to secure additional funding from multiple partners.
Since it was first announced at Banff World Media Festival in 2017, the organization has sought sustainable funding with which to implement its long-term strategy to support Indigenous talent both on and off the screen. "It is only the beginning of an exciting period of continued momentum for the growing Indigenous screen sector," read a statement from ISO executive director Jesse Wente, who has led the organization for more than three years. "This new funding will help create the path to Indigenous narrative sovereignty for the Indigenous screen community. And we are excited to build upon the foundation that has already been laid out."
The ISO added that the funding will help it develop and launch its Story Fund, which aims to support all aspects of content creation through development, production and distribution.
"This funding confirms our commitment as a government to support the Indigenous Screen Office in their mission," said Minister of Canadian Heritage Steven Guilbeault."
The budget also earmarked $21 million in "immediate operational support" for CBC/Radio-Canada, which would be available for fiscal 2021-22. According to the document, the funds will "ensure its stability during the pandemic and enable it to continue providing news and entertainment programming that keeps Canadians informed."
Elsewhere in the budget, the Liberal government reiterated its intention to move forward with introducing a digital services tax on foreign-based companies that sell content and data to Canadians. Under the proposal, the government said it would impose a 3% tax on the revenue of digital services with gross revenues of 750 million euros or more. The digital services tax would apply to companies such as Google, Netflix, Spotify and other global tech companies operating in Canada. According to the government, the tax would come into effect on Jan. 1, 2022 regardless of whether or not the Organization for Economic Co-operation and Development (OECD) – a 37-member coalition of countries working together toward common economic goals – has reached a broader deal on how to tax digital services operating globally.
"We are optimistic that such a deal can be reached this summer. But meanwhile, this budget reaffirms our government's commitment to impose such a tax until an acceptable multilateral approach comes into effect," said the budget document. The implementation of a digital services tax would raise around $3.4 billion in revenue over five years, according to government estimates.
Image: Unsplash