Charles Tremayne partners with Cineflix Media to launch First Story Productions
The New York-based prodco will develop and produce content based on true events, both for unscripted and scripted.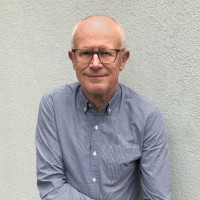 Former Cineflix Productions president and Emmy-winning producer Charles Tremayne (pictured) has launched a new production company in partnership with Cineflix Media.
Based in New York, First Story Productions will focus its television development and production work on factual and scripted content based on true stories. Caroline Grist join Tremayne in the role of development executive. Grist previously developed series such as Homicide: Hours to Kill, The Clown and the Candyman, Children of the Snow and The Eleven.
Cineflix Media holds first look rights to co-produce any content developed by First Story, with Cineflix Productions providing development support and other services. Its U.K. distribution arm Cineflix Rights has exclusive first-look for international sales rights.
Tremayne will continue to serve as chair of Cineflix Content Group, which is a working alliance of Cineflix producers and creatives. He stepped away from his role as president of Cineflix Productions in 2020, with J.C. Mills taking over the role. Before working at Cineflix, Tremayne worked as an executive for RDF and ITV.
Among the projects Tremayne is already in development on is the limited series Donner Party with writer Ric Burns for History Channel. Tremayne is also currently in development on projects with Lifetime, Syfy, National Geographic International and Discovery Science.
"I am excited to be partnering with Cineflix Media on the launch of First Story Productions and to be able to focus solely on the projects that I really love – strong, personal true stories that reveal a bigger truth," said Tremayne in a statement. "There has never been more opportunity to tell these stories, and so many ways to present them to a new generation of viewers."