The nominees up for the 2021 CCE Awards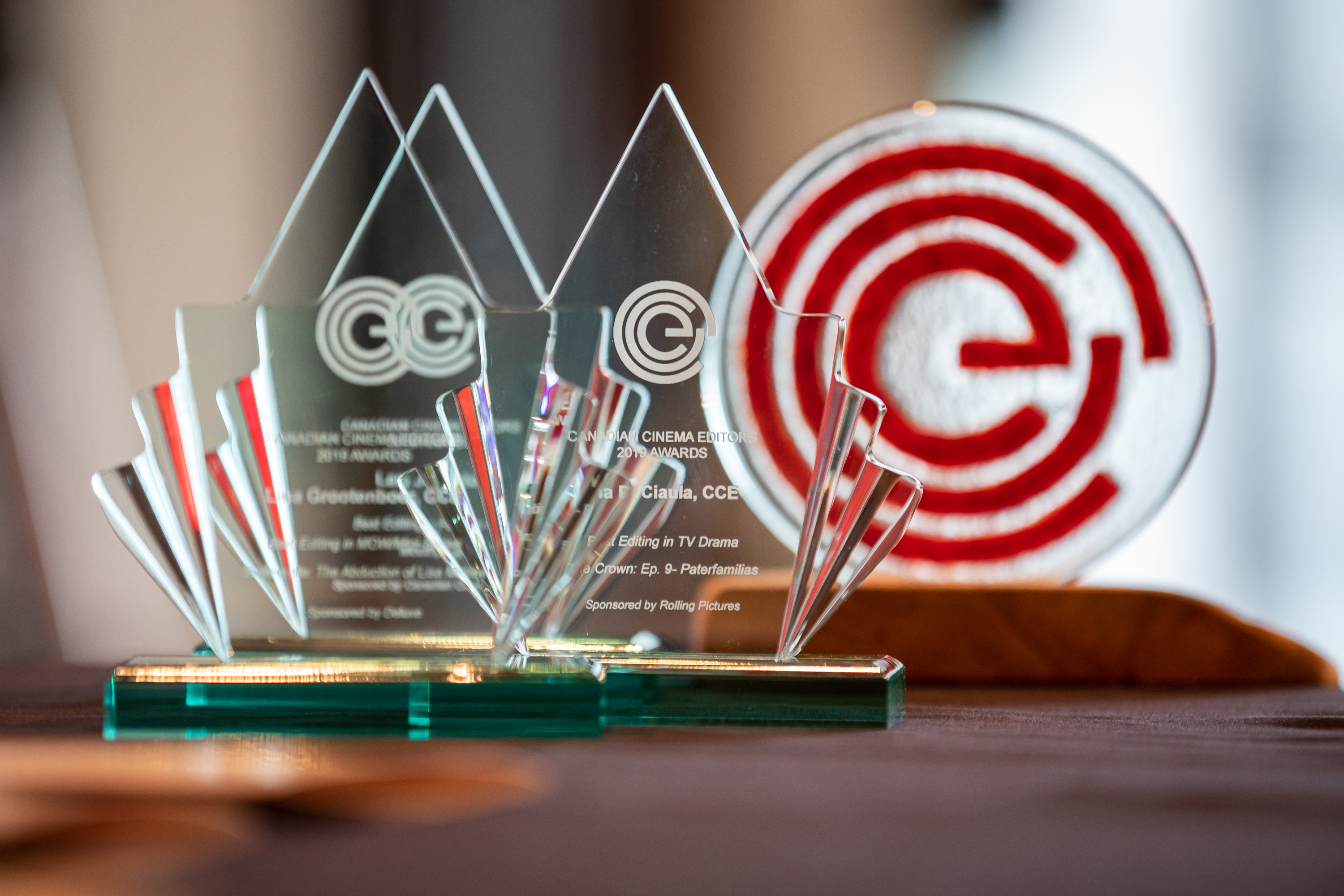 Editors from Schitt's Creek are among the nominees in Best Editing in a TV Comedy, plus Amelie Labreche and Matthew Hannam both secured two nods each on the feature film side.
The nominees are out for the Canadian Cinema Editors (CCE) 2021 awards.
Marking its 11th year, the awards from the non-profit organization dedicated to promoting the art of picture editing across all media will be hosted virtually by TV and radio personality Richard Crouse on June 3.
Notably, on the Best Editing in a Feature Film front, Amélie Labrèche and Matthew Hannam both earned two nominations each with Labrèche is up for Nadia, Butterfly and Le Rire, while Hannam was recognized for The Nest and Possessor.
The two are competing against Andres Landau (Akilla's Escape) in the section.
Additionally, editors from All-Round Champion also dominated the Best Editing in Lifestyle/Competition/Reality race with Andrew Gurney (episode 206, "Snowboarding"), Elianna Borsa (episode 207, "Ice Climbing") and Lindsay Ragone (episode 107, "BMX Racing") all nominated.
Others competing for the prize include Michael Tersigni for Home Town: From Los Angeles to Laurel as well as Great Chocolate Showdown's Wesley Finucan, Baun Mah and Peter Topalovic ("The World Needs S'more People Like You").
Meanwhile, Best Editing in a TV Comedy saw editors on the final season of Schitt's Creek secure two nominations with Paul Winestock is up for "Start Spreading the News" and Trevor Ambrose is nominated for "Happy Ending."
Caroline Christie (Jann, episode 202), Kyle Martin (Letterkenny) and Isabelle Malenfant (En tout cas, episode 27) comprise the rest of the contenders in the category.
On the TV drama side, Jay Prychidny was also nominated twice – once for Snowpiercer ("First, The Weather Changed") and the second for The Alienist (episode 204, "Angel of Darkness: Gilded Cage") with Liyana Mansor. Others nominated include Aaron Marshall (Vikings, episode 610), David B. Thompson (Fortunate Son, episode 108) and Eric Genois (Faits divers, episode 32).
Best Editing in a MOW/Mini-Series also saw Sandy Pereira (Cardinal, "Scott"), Diane Brunjes (The Clark Sisters: First Ladies of Gospel), James Patrick (Chris Watts: Confessions of a Killer), Pia Di Ciaula (Quiz) and Lisa Binkley (Zombies 2) nominated.
Notably, both Courtney Goldman and Justin Li were also nominated twice in the Best Editing in a Live Action Family Series or MOW.
Goldman is up for two Sinking Ship Entertainment-produced projects with streamer roots, Ghostwriter ("The Case of the Missing Ghost – Part 2″), and Endlings with Nathan Martinak ("The End is the Beginning – Part 2″).
Li, meanwhile, is nominated for The Astronauts and The Healing Powers of Dude. Finally, Gordon Rempel (Upside-Down Magic) caps off the rest of the list.
Alongside the Best Editing in a Live Action Family Series or MOW section, Li is also up for Best Editing in Web Series for 50 States of Fright ("Almost There (Iowa) – Part 3″), which earned a total of three nods in the section with Jon Anctil ("Red Run (Colorado) – Part 1″) and Sabrina Pitre ("Steps to Hell (Washington) – Part 2″).
Alvin Campana (For The Record, "The Broken Hearts Tour") and Shaun Rykiss (I am Syd Stone, "Pilot") were also nominated.
On the documentary side, Best Editing in a Documentary Feature included: Eugene Weus for Howie Mandel, But Enough About Me; Michael Brockington, Caroline Christie and Astrid Schau-Larsen for First We Eat; Kyle Gregory Sanderson for Running Wild: The Cats of Cornwall; Dan Hawkes for Fear of Dancing; and Jonah Malak for Dave Not Coming Back.
And the Best Editing in Docu-series/Docu-drama/Factual category includes: Robert Kew (Still Standing, "Rankin Inlet, Nunavut"); Carole Larsen (Rebellion); Ian Daly, Thomas Lieu, Steven Budd and Christina To (While The Rest of Us Die, "Collapse"); Rob Chandler (Banged Up Abroad, "Pop Star Smuggler"); and Steve Taylor and Eamonn O'Connor (Ted Bundy: Falling for a Killer, episode 101).
As previously announced, Michel Arcand and Jane Tattersall are the recipients of the CCE's Lifetime Achievement Award and Career Achievement Award, respectively. Additionally, the nominees for the Student Award of Merit will be announced in early May.
Scroll down to see the rest of the nominees for the 2021 CCE Awards below.
Best Editing in Animation
Allan Cordero and Mike Goodings – Hero Elementary – Ep. 1116A: "Bugging Out"
Dan Lee, Stephanie Duncan Jason Cohen and Doug Appeldoorn – Ollie's Pack
Orion McCaw - Carmen Sandiego, Season 3: "The Luchadora Tango Caper"
Paul Hunter and Merissa Tse – Nature Cat, "Tally Ho, A Volcano!/No Rest For The Squeaky"
Sam Thomson, Joel Gregorio and Thomas Bolger – Black-ish, "Election Special: Part 2″
Best Editing in Documentary Short Form
Andrea Beça - Solidarity Film Camp
Hart Snider and Jason Schneider – Martha
Kyle Gregory Sanderson – Pass The Salt
Rachel Guergis – The Pilgrimage
Sarah Taylor – Jesse Jams
Best Editing in a Short Film
Ben Lee Allan – Tigress
Lucius Dechausay – A Revolution of Love
Pauline Decroix – You Will Still Be Here Tomorrow
Rick Bartram – Lola's Wake
Yvann Thibaudeau – Ouroboros
Image courtesy of Rick O'Brien