OUTtv is ready and waiting for Canadian producers to take notice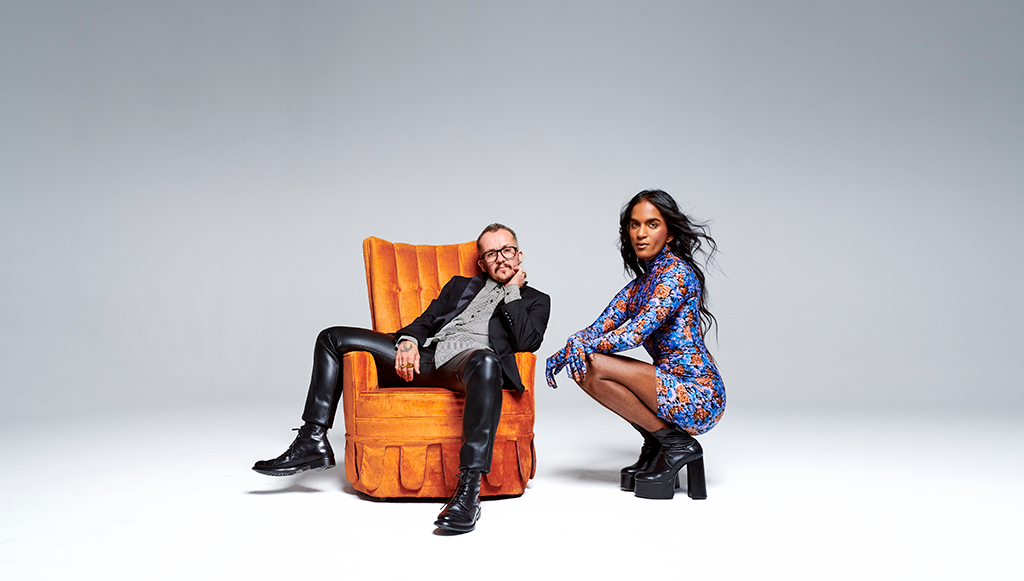 OUTtv COO Philip Webb discusses the channel's continued desire to commission Cancon, as well as its latest unscripted series, Vice Studios-produced Shine True.
A s the industry contends with tenuous commissioning levels, one Canadian channel wants to make it clear that they are actively looking for pitches.
"We are open for business," OUTtv COO Philip Webb tells Playback Daily. "We are commissioning on an ongoing basis and we are really keen to hear from LGBTQ producers and creators."
The Vancouver-based channel, which holds the title as the first LGBTQ+ network in Canada, has greenlit a number of local and international productions in the last few months. That includes unscripted competition series Dating Unlocked from Border2Border Entertainment and a second season of the mockumentary Slo Pitch from Shaftesbury and Boss + Co.
Slo Pitch was one of several digital shows acquired by OUTtv for its linear and streaming platforms after production on its original shows were delayed due to the pandemic. Others include LaRue Entertainment's The Amazing Gayl Pile and She Said Films' Running with Violet.
Webb says they've continued to build their relationships with the creators and producers to develop additional content similar to digital series as a way of commissioning new original dramas for the channel.
The channel hasn't let the COVID-19 pandemic slow things down either. Among the channel's unscripted Canadian productions completed during the pandemic is Shine True (pictured), produced by Vice Studios in partnership with U.S. channel Fuse. It follows hosts Richie Shazam and Lucas Silveira across the U.S. and Canada as they give makeovers to transgender, non-binary and gender non-conforming individuals to allow them to fully express themselves inside and out.
The channel also commissioned other pandemic-friendly Canadian-produced series, including Group Sext by Toronto's Go Button Media and Cam Boy from Halifax's Emotion Pictures.
Vanessa Case, SVP, production and operations at VICE Studios, says Shine True was born from Vice's digital content and originated from Shazam, who identifies as non-binary. Silveira, a Canadian musician and transgender man, later came on as a co-host. "[Shazam and Silveira] are really the ones that have provided the framework for this journey," says Webb.
The series, which premiered on March 22 and airs its season one finale on April 26, was in the casting process when the pandemic shut down production. Case says little was changed about the format, except for the ending. Each episode was originally set to end with a large gathering or event for the individual to show off their new look, but instead it was swapped for much more intimate gatherings. "The ending of the show is really small-scale celebration, but no less meaningful," says Case. "The bulk of the episode still plays out exactly as we intended."
Due to the very personal nature of the series, it was always intended for it to be filmed with a small crew who all identify as part of the LGBTQ+ community. What did change was the timeline for production. Vice had originally scheduled breaks in production to allow for editing and time at home for cast and crew, as well as a lot of bounce back between locations across the U.S. and Canada, but the pandemic made border crossing much more complicated.
In the end they opted to do bulk filming between countries, and cast it in a way that they wouldn't need to travel quite as broadly, paying attention to COVID-19 restrictions anywhere they filmed. Production began in the U.S. in September 2020, with a single break and quarantine period when they arrived in Toronto. Filming on the series wrapped in November.
"It will forever impress me how quickly everybody was able to adjust and accommodate and keep going while still being incredibly mindful of how important it was to be safe," says Case.
While in production series producer and director Michelle Mama was always keenly aware of the use of pronouns and identifiers while filming, according to Case, including instances where an individual's parents might address them by a different name or pronoun. "It was always a point of reference to check and double check, and it was done with careful consideration," she says, adding that the beauty of the series is showing the mix between the younger generations becoming who they are and other generations learning what it means to be trans, non-binary or gender non-conforming. "It's a real cross representation of a much bigger demographic going through this and how they face it."
While still interested in local production, OUTtv continues to grow its international reach. OUTtv Media Group recently expanded south of the border with the launch of subscription-based streaming platform OUTtv USA through a partnership with L.A. agency and prodco Producers Entertainment Group.
Despite the expansion, OUTtv itself remains a smaller channel in comparison to other commissioners in Canada. Still, Webb says they continue to actively look for new Canadian production companies to work with and boost their presence in the domestic industry. However, the channel will always stick to its mandate on the content they want to commission.
"We want to make shows by and for LGBTQ+ people, with heavy LGBTQ+ involvement in the development, production, post-production and the content of the show itself," he says.