MADE | NOUS Launches the Seek More Campaign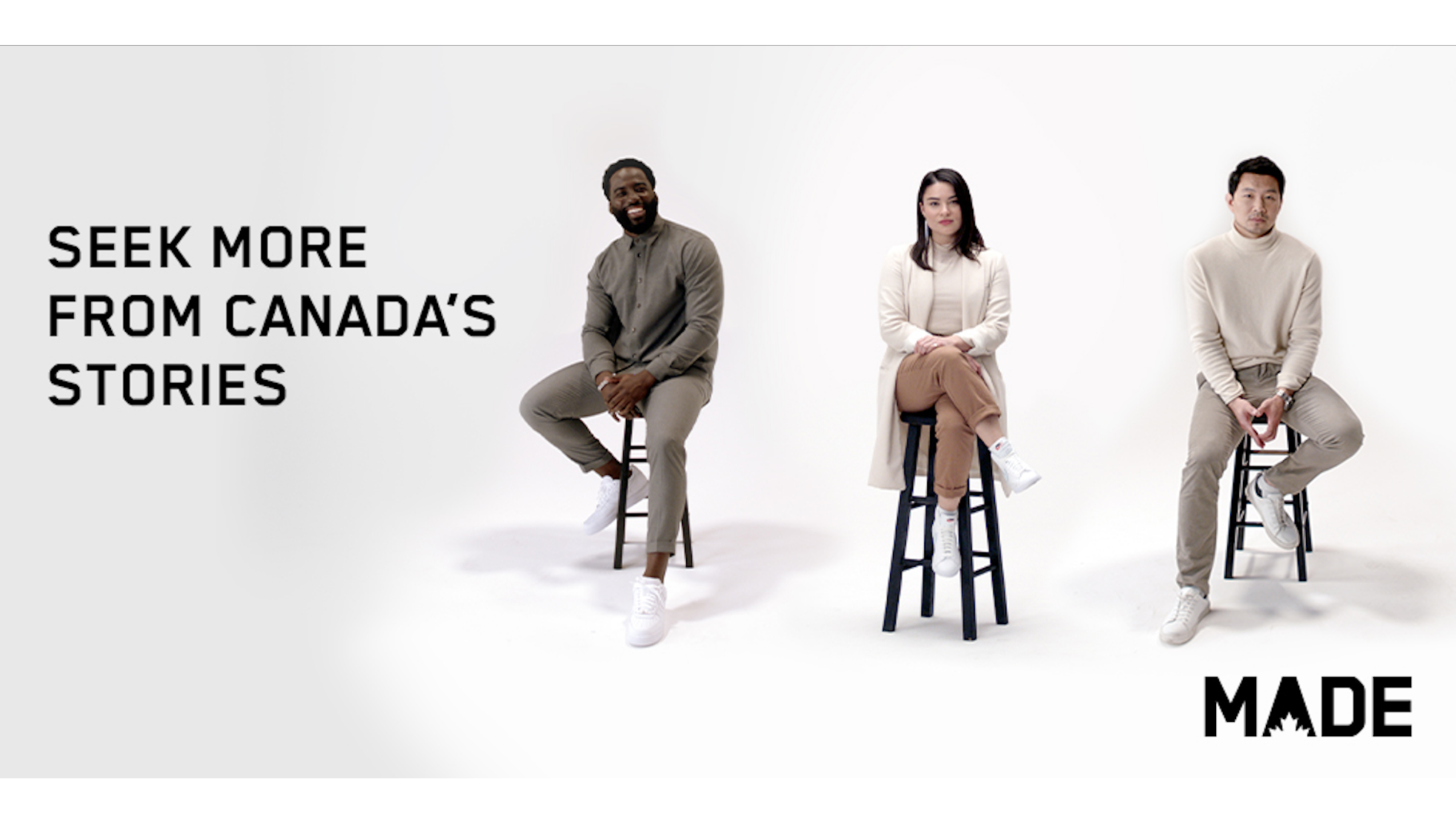 VIDEO: In this special Playback Sessions edition, Simu Liu, Shamier Anderson, Kawennáhere Devery Jacobs and campaign director Raha 'Euphoria' Moshfeghian discuss why now is the moment to push for greater representation on our screens. [Sponsored Content]
Canada is home to some of the best talent in the world. Different perspectives are what sets our content apart. But now is the time to push beyond what we know and seek a greater variety of voices.
The campaign features six of Canada's top creators, including Simu Liu, Shamier Anderson, Kawennáhere Devery Jacobs, Mélissa Bédard, Adib Alkhalidey, and Cynthia Wu-Maheux, telling their stories in their own words and sharing what we can gain when we seek more.
Campaign director Raha 'Euphoria' Moshfeghian: "As a first-generation Canadian and daughter of brave immigrants, my family and I faced our fair share of prejudice and racism over the years. Like many BIPOC and LGBTQ+ within our country, we have all experienced moments where we have felt either completely mistreated, unrepresented or misrepresented at school, at work, in our communities and especially, within the media.
Until recently, our frustrations and grievances have been mainly discussed internally about not being granted equal opportunities, treatment and representation as our white counterparts. Although previously, inequalities faced by minorities have either been exasperatedly tolerated and/or little change has been made, the time has come now for a broader shift in conversation and real change to be made across the board.
It is through our understanding and empathizing with one another on a basic human level, that we can truly connect and evolve collectively towards a better inclusive world. We are stronger together when our differences are respected, appreciated and celebrated. Fortunately, this Made/Nous "Seek More" campaign has allowed BIPOC and LGBTQ+ creators within the entertainment industry to team up and share our diverse experiences to help create a paradigm shift within our industry and country. Our collective intention is to create allies AGAINST racism, and not one another. This is not us vs. them, this is us vs. racism.