Deals: Hollywood Suite, 9 Story, Black Fawn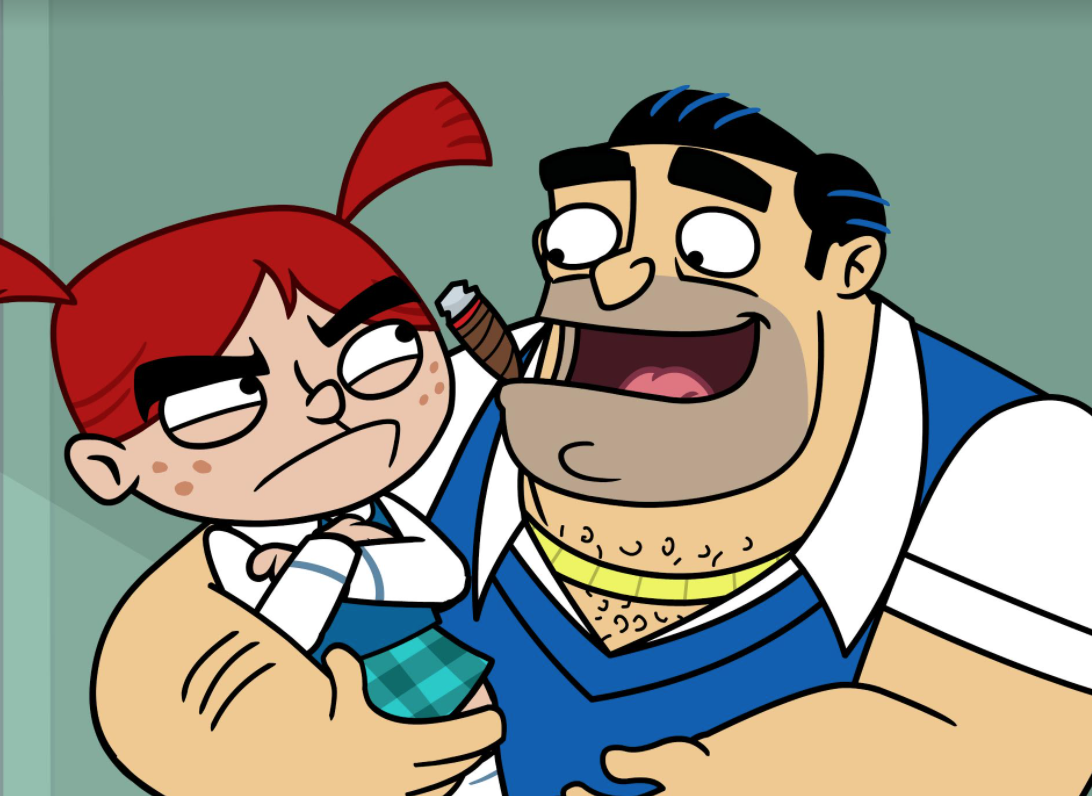 Hollywood Suite acquires another premium drama, 9 Story sells Fugget About It and more.
Hollywood Suite
Hollywood Suite has landed the Canadian TV rights to British crime drama The Pembrokeshire Murders. The three-part ITV original series will premiere on Hollywood Suite on May 20 at 9 p.m., before moving to Hollywood Suite On Demand the following day. The scripted series is based on a real-life cold case which was reopened in the mid 2000s in the U.K. The show is based on the non-fiction book of the same name by Steve Wilkins and Jonathan Hill. In recent months, Hollywood Suite, which is typically focused on film, has been looking to selectively acquire premium drama titles. Among them, the specialty network acquired the 10-part Israeli war drama Valley of Tears late last year.
9 Story Distribution International
9 Story Distribution International has inked licensing deals for its adult animation series Fugget About It (pictured) in Germany, Switzerland and Austria. In all three countries, Comedy Central and Amazon Prime Video have picked up the 46 x 22-minute series. The show will launch on May on Comedy central and July 1 on Amazon Prime. Created by Nicholas Tabarrok and Willem Wennekers, and developed by Jeff Abugov, the series follows a mobster and his family as they relocate to Regina, SK under the witness protection program. The show was developed for Teletoon's Night Pilot Project and later picked up as a Hulu original. Executive producers are Tabarrok, Wennekers and Abugov and 9 Story's Vince Commisso and Steven Jarosz.
Black Fawn Distribution
Black Fawn Distribution has acquired the Canadian home video rights to Black Fawn Films and Breakthrough Entertainment's The Oak Room. Set to be released on April 27 on all major Canadian VOD and digital platforms by the Canadian horror film distributor, the film is based on Peter Genoway's stage play of the same name and directed by Black Fawn's Cody Calahan. It stars RJ Mitte, Peter Outerbridge, Ari Millen, Martin Roach, Nicholas Campbell and David Ferry. Recently acquired and released by Gravitas Ventures in the U.S., The Oak Room follows a drifter who returns to his hometown during a raging snowstorm. When he offers to settle an old debt with a grizzled bartender by telling him a story, the night's events quickly spin out due to mistaken identities, double crosses and violence. U.K.-based Lightbulb Film Distribution will oversee the title's release in the U.K., Ireland, Australia and New Zealand at the end of April.