Boat Rocker Studios expands its scripted team
The Boat Rocker Media division has added Joe Lazarov (pictured) as SVP, head of current and Denise Pleune as SVP, head of post-production.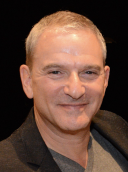 Boat Rocker Studios has expanded its scripted team with the hire of two L.A.-based industry veterans: Joe Lazarov as SVP, head of current, and Denise Pleune as SVP, head of post-production.
Lazarov's role with the Boat Rocker Media division sees the producer and director behind series such as Gossip Girl, Designated Survivor and Dolly Parton's Heartstrings work closely with Boat Rocker's creative and production teams on existing series.
He reports to Steve Lescroart, president of Boat Rocker Studios, scripted.
Meanwhile, 30-year post-production veteran Pleune is tasked with overseeing all post-production elements for the studio's scripted slate, including sci-fi drama Invasion (Apple TV+), American Rust (Showtime) starring Jeff Daniels and Maura Tierney, and Beacon 23 (Spectrum/AMC) starring Lena Headey.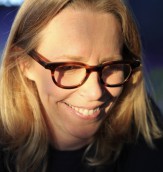 Recently nominated for an Emmy Award for Dead to Me, Pleune's work spans series such as The X-Files, Shades of Blue and Survivor's Remorse. She reports to head of production Jill Danton.
As well, earlier this month, Boat Rocker Media also announced it had hired former National Public Relations VP Matt Salvatore as VP, corporate communications.
The newly created role sees the executive with past experience at Edelman, Hill + Knowlton Strategies and FleishmanHillard lead corporate communications and publicity initiatives for Boat Rocker Media and Boat Rocker Studios. He reports to Boat Rocker Media president and Boat Rocker Studios GM Michel Pratte.
These hires come after the closing of Boat Rocker Media's initial public offering (IPO), which raised $170.1 million, and the launch of veteran television executive Jessica Sebastian-Dayeh's outfit Maven with Boat Rocker Studios.