Saloon Media unveils first scripted series with Ghost Walk
Ghost Walk is the first non-factual title announced since Melissa Williamson (pictured) joined as SVP, scripted content, and is being developed by Blue Ant Media's T+E.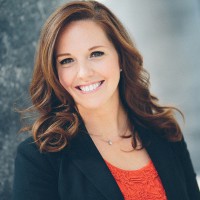 Blue Ant Studios' Saloon Media has partnered with the U.K.'s StoryFirst on Ghost Walk, the Toronto prodco's first scripted drama.
Ghost Walk (8 x 60 minutes) was created by Irish writer Brendan Foley (Cold Courage) and developed with Blue Ant Media specialty channel T+E. The one-hour series will be shot in locations around Ontario, Canada and York, U.K.
The series promises a Canadian and British twist on the Mulder-and-Scully dynamic made popular by U.S. series The X-Files. It follows a Canadian actress making ends meet as a ghost tour guide in York, who winds up working as a paranormal investigator with a British scientist after an accident causes her to see spirits.
Saloon Media managing director Michael Kot and SVP, scripted content, Melissa Williamson (pictured) are executive producers on Ghost Walk alongside Sam Linton, head of original content (Canada) at Blue Ant Media, and StoryFirst EP Dominic Barlow.
"The world that Brendan has created is fresh and unique – unlike anything we've seen on television before – it has all the spooks and scares you want from a ghost drama paired with an unlikely – and often comedic – duo at the helm," said Williamson in a statement. "It delivers the fun entertainment that we're all craving right now and, thanks to our incredible partners at StoryFirst, we're able to bring this to audiences across Canada and the U.K."
The announcement is the "the first of many Canadian/U.K. partnerships" that Saloon Media plans to unveil this year. The production company launched its scripted ambitions last year when it hired Williamson, the former president of Pier 21 Films, to lead the new division.
Saloon Media has previously cut its teeth on exploring the factual side of the supernatural with the Dan Aykroyd-hosted Hotel Paranormal, with season two expected to premiere this summer.