CMF-led campaign encourages audiences to 'Seek More' representation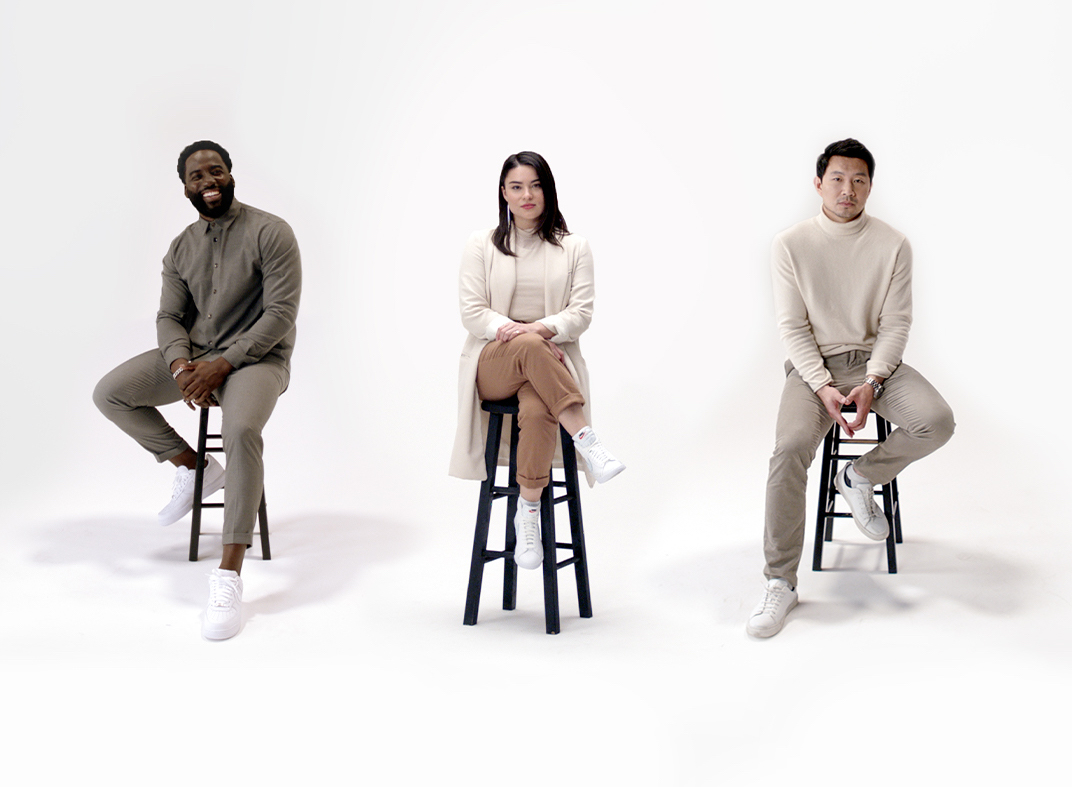 Ambassadors include Shamier Anderson (Stowaway), Kawennahere Devery Jacobs (Reservation Dogs), Simu Liu (Marvel's Shang-Chi and the Legend of the Ten Rings) and more.
A  new CMF-led campaign is encouraging Canadian audiences to support creators and content from a wide array of racial backgrounds and lived experiences.
Big names such as Shamier Anderson (Stowaway), Kawennáhere Devery Jacobs (Reservation Dogs) and Simu Liu (Marvel's Shang-Chi and the Legend of the Ten Rings) stepped up for the MADE | NOUS campaign from the Canada Media Fund (CMF), Telefilm Canada and other industry partners.
Other ambassadors attached include Adib Alkhalidey (Mon Ami Walid), singer Mélissa Bédard (Star académie), Cynthia Wu-Maheux (District 31), Amanda Brugel (The Handmaid's Tale), Hamza Haq (Transplant), Kaniehtiio Horn (Letterkenny), Cassandra James (General Hospital) and Maitreyi Ramakrishnan (Never Have I Ever).
Their first-person stories touch on their experiences in the entertainment industry and what representation means to them. The campaign will span TV and digital, running on Bell, CBC, Rogers, Corus and Quebecor as well as social media channels such as Twitch, Facebook, Snapchat, TikTok, Twitter and more.
Featuring 30-second, 15-second and compilation commercial spots with Anderson, Jacobs and Liu, as well as a two-minute video with each ambassador on the MADE | NOUS website. Toronto's Raha Euphoria directed the English-language PSA, while Montreal-based Edith Jorisch directed the French PSA.
Notably, Prime Minister Justin Trudeau tweeted about the campaign last night (April 14), which marked the finale of CBC comedy Kim's Convenience starring Liu.
"For years, @KimsConvenience has celebrated diversity and championed inclusion. Although the show ends tonight, and we have to say "OK, see you" to @SimuLiu and the entire Kim family one last time, let's continue to #SeekMore representation in the stories on our screens," the tweet said.
As well, other ambassadors are also supporting Seek More through their social media channels; recommendations for content such as director Kelly Fyffe-Marshall's short Black Bodies, director Jeff Barnaby's Rhymes for Young Ghouls and director Myriam Verreault's Kuessipan on the MADE | NOUS website; and their stories through various media interviews.
"Canada is home to some of the world's best creators, storytellers and artists," said CMF president and CEO Valerie Creighton in a statement.
"Many of them have such varied life experiences and backgrounds that enrich our cultural fabric and storytelling. MADE | NOUS is a celebration of the talented individuals, both in front of and behind the camera and calls on Canadians to Seek More from our stories. It's time we take pride in the exceptional work of our creative community and celebrate the power and beauty of its diversity."
This is the second campaign since its launch in 2019. The first focused on celebrating world-class Canadian talent both in front of and behind the camera.
Image courtesy of MADE | NOUS