In brief: Bron, 21 Laps team on Splendid Solution
Plus, the projects set for Annecy and WIFT Toronto's Showcase, and Ali Liebert (Bomb Girls) is attached to direct a My Precious Pictures feature.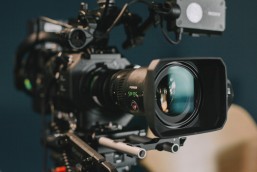 BRON, 21 Laps Entertainment to produce a Splendid Solution
BRON and American film and TV company 21 Laps Entertainment have teamed up to produce Splendid Solution.
Based on Jeffrey Kluger's novel of the same name, the feature will see Emmy Award-winner Jeremy Strong (The Trial of the Chicago 7) star as Jonas Salk, the inventor of the polio vaccine. Splendid Solution tells the true story of Salk's quest to create the vaccine.
Gillian Weeks will pen the project's script, while Shawn Levy and Dan Levine will produce the film on behalf of 21 Laps, with Becca Edelman and Emily Feher managing the project. Aaron L. Gilbert will produce the film on behalf of BRON.
Strong serves as an executive producer alongside BRON's Brady Fujikawa and Ashley Levinson. Jared Kramer brought the project to BRON and will oversee on behalf of the studio, according to a press release.
"This project is tailor-made for the time we're living in," said Gilbert in a statement. "I am confident that this true story of hope and perseverance in an era of uncertainty will resonate with viewers across the world and remind them of what humankind has overcome. I am honoured to have a part in bringing it to life."
Canadian projects headed to Annecy
Four National Film Board of Canada (NFB) titles are headed to the Annecy International Animation Film Festival.
Selected for this year's Short Film Competition, the projects include: Joanna Quinn and Les Mills' Affairs of the Art (Canada/U.K.), coproduced by Beryl Productions International; Claude Cloutier's Bad Seeds ("Mauvaises herbes") coproduced with L'Unite centrale; Andrea Dorfman's How to Be at Home; and Mike Maryniuk's June Night.
Notably, Dorfman's How to Be at Home and Maryniuk's June Night are both part of the NFB's The Curve, a collection of projects exploring life during the pandemic.
Other Canadian projects a part of the section include Zacharias Kunuk's Angakuksajaujuq and Thomas Corriveau's They Dance with Their Heads.
Directed by Kunuk, who also penned the project alongside Jonathan Frantz, Angakuksajaujuq follows a young shaman who must face her first test, a trip to visit Kannaaluk, The One Below, who holds the answers to why a community member has become ill.
Produced by Corriveau, They Dance with Their Heads follows the severed head of a choreographer, which is held captive by an eagle on a desert island.
Rounding out the list of Canadian projects headed to the festival, there's director Marie Valade's Lolos (Perspectives Short Films in Competition), and Anders Beer and PH Dallaire's Itchy the Camel: Tennis Ball (Young Audiences Short Films in Competition).
Ali Liebert to direct feature Mist Among the Trees
Director and Bomb Girls actor Ali Liebert has teamed up with Vancouver-based prodco My Precious Pictures to direct Mist Among the Trees.
Marking her feature film directorial debut, the film penned by Daniel Woburn follows a grieving mother's search for answers. Jan Klompje is also attached to the mystery-thriller as cinematographer.
The first time Mist Among the Trees has been announced, My Precious Pictures president Rachelle Chartrand serves as lead producer on the film, while director of development and communications Sasha Duncan is associate producer. The film is expected to shoot in late fall 2021 or early 2022 in B.C., according to My Precious Pictures' Chartrand.
Representing the company's third feature, My Precious Pictures previously produced psychological crime-thriller Chained, which premiered at 2020 VIFF. Written and directed by Titus Heckel, the Vancouver Film Critics Circle recently awarded the film with the Best B.C. Film prize and saw Heckel tie with Beans' Kiawenti:io Tarbell as One to Watch. This month Chained will make its Toronto premiere as a part of the Canadian Film Fest presented by Super Channel, screening on April 8.
The projects set for WIFT Toronto's 2021 Showcase
WIFT Toronto has unveiled the eight projects set for its 2021 Showcase.
Marking its 12th iteration of the event, this year's Showcase will take place virtually via Zoom on May 4 – featuring works by members in film, TV and webseries.
Prizes will be awarded for Best Directing, Best Writing, Best of Showcase alongside a Viewer's Choice award.
Director Tiffany Hsiung's award-winning short documentary Sing Me a Lullaby, which is up for Best Short Documentary at the 2021 Canadian Screen Awards, is among the lineup alongside writer/director Kate Campbell's Boundless, writer/director Paula Ner Dormiendo's On The Fence and writer/director Tricia Hagoriles' Lola's Wake.
Multi-hyphenate Lisa Kannakko's Glad You're Here, writer/director Leah Vlemmiks' Tesfay – Witch Prophet, director Sara Jade Alfaro's After All These Years (How Could I Possibly Go Back Out There?) and co-director and co-producer Amanda Ann-Min Wong's documentary webseries How T.O. Art "Flora" round out the list.
On May 4, leading up to the 2021 Showcase, WIFT Toronto will host a series of Showcase Snack Chats on Instagram Live where jury members will engage in discussions with this year's creators.
Image: Unsplash