Boat Rocker posts yearly revenue of $226.8M in first public filing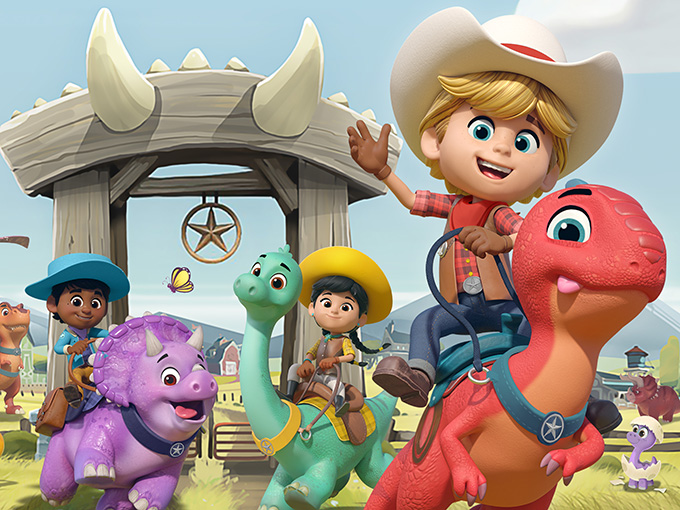 Growth in its kids business partially offset declines in its TV and representation segments in a pandemic-disrupted 2020, with the company saying it is now in a positive cash position "in excess of $100 million" following its IPO.
Boat Rocker Media on Wednesday made its first financial filing since going public, reporting revenue of $226.8 million for fiscal 2020 and $55.6 million for the fourth quarter.
In both cases, revenue was down from the prior year due to the impact of the pandemic, with declines in its TV and representation segments being offset by growth in its kids and family business. In the prior year, full-year and Q4 revenue was $244.2 million and $59.4 million, respectively.
During an investor call, Boat Rocker execs discussed the impact the pandemic has had on various part of its business.
Its TV segment was hit hardest, with full-year revenue falling to $134.3 million, from $150.2 million in 2019, while Q4 revenue dipped slightly to $29.3 million, compared with $30.8 million the prior year.
A pair of its higher-budget TV properties, Invasion for AppleTV+ and American Rust for Showtime in the U.S., were significantly disrupted by the onset of the pandemic. Sci-fi series Invasion was suspended in March, before production resumed in London, Morocco and New York in fall 2020. That show is expected to be delivered in Q3, ahead of its launch on AppleTV+ later this year. Meanwhile, Pennsylvania-shot American Rust, which was suspended last March just days before it was set to begin production, recommenced earlier this month.
The Canadian formats business – spearheaded by Insight Productions and Proper Television – was largely unaffected by the effects of the pandemic, with MasterChef Canada (season seven) and Great Canadian Baking Show (season four) already delivered, Top Chef Canada (season nine) set to air on Food Network Canada next month and Big Brother Canada (season nine) currently in production.
CEO John Young said that with strict COVID protocols in effect across its production slate, the company is confident it can hit the previously announced projection of $700 million in revenue for the year. "We're beginning to put COVID-19 behind us, and remain cautiously optimistic we can minimize any future delays and deliver work currently in progress on schedule."
Meanwhile, its kids and family segment grew during the past year, with full-year revenue climbing to $63.9 million, from $58.1 million the year before. Q4 revenue was down slightly to $16.7 million, from $17.1 million. The company has been investing heavily in this part of the business, hiring more than 200 employees between March and December 2020 to support growth in its animation studio.
Co-founder Ivan Schneeberg noted continued optimism around its kids slate, particularly the recently launched Dino Ranch (pictured). According to Schneeberg, Dino Ranch, which debuted on Disney Junior in the U.S. recently, was the No. 1 performing program over all cable channels in the preschool demographic, out-performing preschool stalwarts such as PAW Patrol and Peppa Pig. The show airs on CBC Gem in Canada and will soon roll out in Latin America, Germany, France, Scandinavia and other markets, with toy lines and merchandise set to begin online this summer.
Unsurprisingly, Boat Rocker's representation business declined in 2020 due to the fact its clients, many of which are actors, weren't able to work as much during the production shutdown. For the full year, revenue fell to $28.7 million, from $35.9 million, while Q4 revenue decreased to $9.7 million, from $11.5 million.
After raising $170.1 million through its IPO, Boat Rocker said it has used $90.5 million to repay all of the term debut under its corporate credit facility. Prior to the IPO, Boat Rocker's net debt as of Dec. 31, 2020 was $90.8 million, up 7% from $84.8 million the year before.
With the repayment of the debt, CFO Michelle Abbott said the company is in a "positive net cash position in excess of $100 million," adding that it is "financially well-positioned to accelerate our broader growth strategy."
Young added: "The completion of the IPO means that Boat Rocker moves ahead with a clean balance sheet and the financial flexibility to manage the anticipated revenue [increase] in 2021. More importantly, we've now got the capital and public currency to execute on our longer-term growth strategy, driving organic growth in combination with selected and selective acquisitions."