BANFF reveals 'In Conversation With' Kevin Feige, Kari Skogland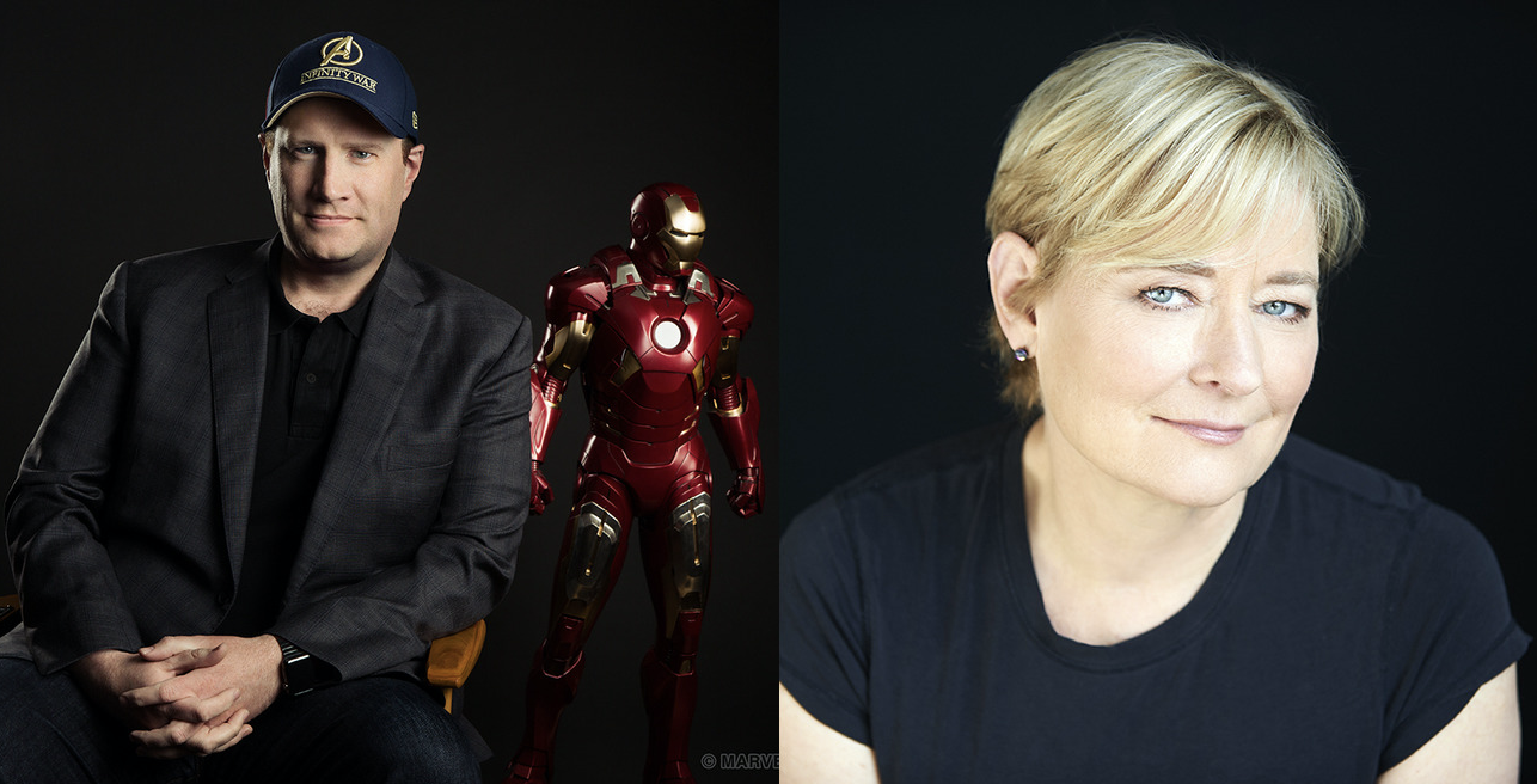 Marvel's Feige and The Falcon and The Winter Soldier director will take part in an exclusive conversation at the festival.
The Banff World Media Festival (BANFF) is bringing two of the minds behind much-talked-about Marvel Studios' hit show The Falcon and The Winter Soldier together for an exclusive conversation.
Kevin Feige, president, Marvel Studios and CCO, Marvel, and Kari Skogland, prolific director and Mad Rabbit CEO, will come together on June 17 to delve into the making of the Marvel Cinematic Universe (MCU) series starring Anthony Mackie and Sebastian Stan as well as their thoughts on the future of storytelling. The 'In Conversation With' session is presented in partnership with the Director's Guild of Canada.
Directed by Skogland, The Falcon and The Winter Soldier debuted earlier this month exclusively on Disney+. It sees both Skogland and Feige serve as executive producers. Early data from Parrot Analytics shows it is already tracking to perform better than the extremely popular MCU series WandaVision.
"BANFF is honoured to welcome such accomplished and exciting speakers to our virtual stage," said BANFF executive director Jenn Kuzmyk in a statement. "Kevin and Kari represent some of the most innovative professionals working in the global screen industries today. This is an unbelievable opportunity to dive into their minds and hear their perspectives on the business and art of entertainment."
Feige is the driving creative force behind several billion-dollar franchises and an unprecedented number of blockbuster feature films, all connected within the MCU, which is currently the highest grossing film franchise of all time. He oversees Marvel Studios' feature film productions, which include 23 film releases that have all opened No. 1 at the box office and collectively grossed nearly $23 billion worldwide.
In addition to The Falcon and The Winter Soldier, award-winning Canadian director, producer and screenwriter Skogland's past credits include limited series The Loudest Voice, The Handmaid's Tale and NOS4A2.
"As one of the biggest and most popular media brands, Marvel has been at the forefront of the entertainment industry; a leader in producing hit content," said chair of the BANFF board of director Randy Lennox. "We are excited to welcome visionary pioneer Kevin Feige and the wildly talented Canadian director and producer Kari Skogland to the Festival."
Running from June 14 to July 16 this year, the 42nd annual edition of BANFF will take place via an all-new bespoke virtual platform that will connect the global media industry.
Skogland and Feige join previously announced speakers CRTC chairperson and CEO Ian Scott, and Netflix co-CEO and chief creative officer Ted Sarandos who are set to deliver the first keynote sessions on the opening day of the Festival (June 14).