Post-IPO plans: Boat Rocker co-founders look ahead to next phase of growth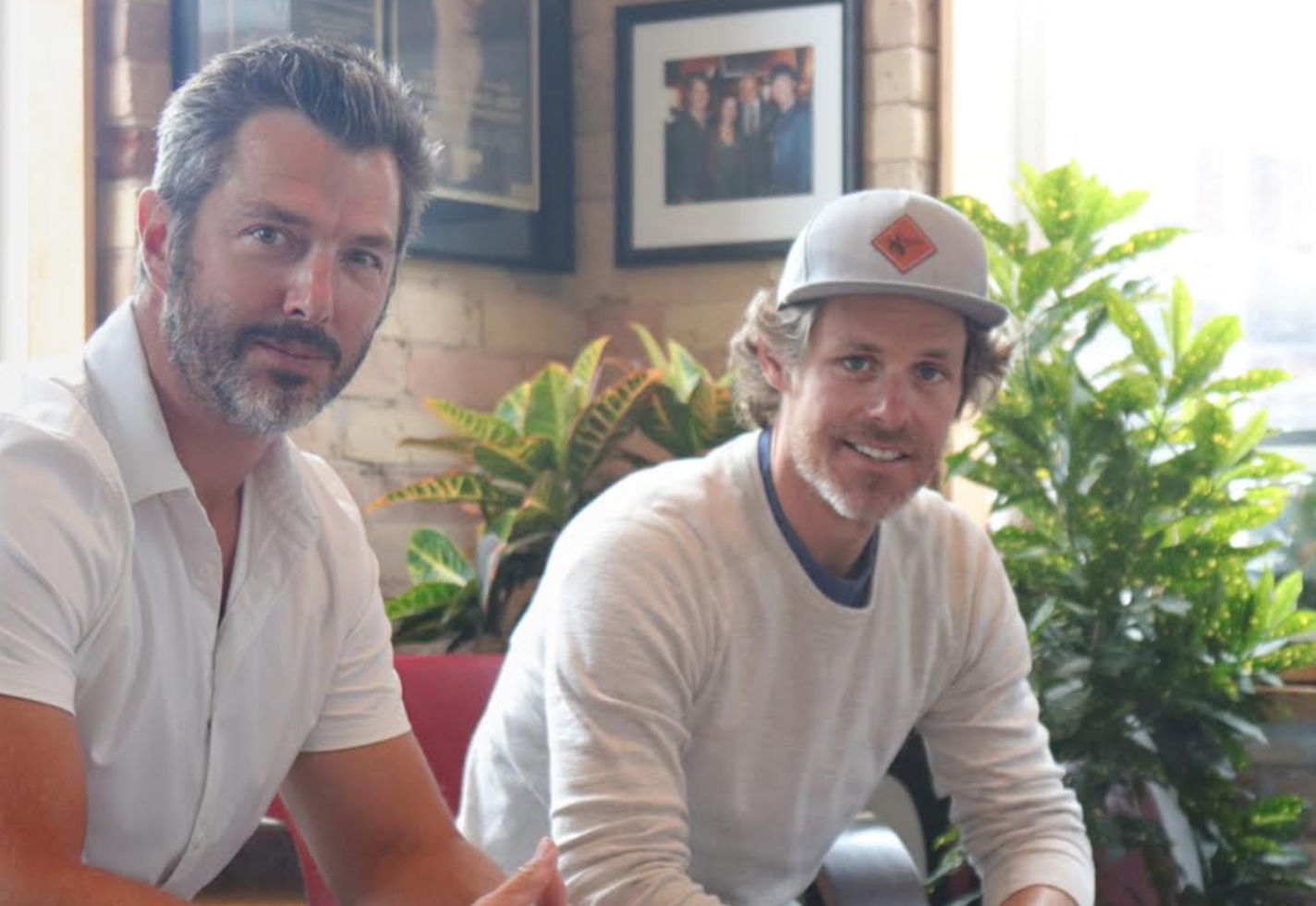 A week after the company went public, David Fortier and Ivan Schneeberg discuss franchise building, M&A and Boat Rocker's future.
Boat Rocker Media's 17-year journey entered a new phase last week as the company began trading on the Toronto Stock Exchange.
Taking the company from a two-person production operation in 2003 to a publicly traded media company employing 850-plus people has been the culmination of a great deal of blood, sweat and tears, the company's co-founders David Fortier and Ivan Schneeberg tell Playback Daily. 

"Having started the company more than 17 years ago, you come out the other side battered and bruised by the volume of work, but we're absolutely delighted," says Fortier.
Growing Boat Rocker, which started out as Temple Street Productions, to this stage has taken place in three defined phases.
In the first five years, Schneeberg said they "learned how to be good creative TV producers." Next, in 2008, the company entered its second phase as BBC Worldwide became its worldwide distributor and invested in the business. During this period, the pair say they were figuring out how to build a more diversified production company, at the same time as producing their first bona fide global hits in the form of Orphan Black, The Next Step and Being Erica.
That diversification took place emphatically in the company's third phase, as Boat Rocker brought in Fairfax Financial as a private equity partner in 2015 with a view to building out an independent studio capable of producing across all genres and selling those projects globally. Between 2015 and 2020, the company made a number of high-profile acquisitions including Proper Television, Insight Productions, Radical Sheep and Jam Filled Entertainment in Canada. Internationally, it acquired Fremantle's kids and family business, as well as U.S. prodcos Platform One Media and Matador Content.
The fourth and arguably toughest phase is taking the company public.
"Now that we've got those assets assembled, we're looking to a new stage of growth. And in partnership with Fairfax and our advisors, we've found that the most efficient capital is the public markets," says Schneeberg.
For a number of years, industry insiders had speculated that Boat Rocker would eventually go public, though its founders had never publicly discussed the possibility in any great detail.
While it was always an aspiration, the arrival of the pandemic slightly accelerated the speed at which Boat Rocker pursued the IPO, notes Fortier. Once the company had ensured the continuation of its various productions and production relationships, Fortier says the team undertook an examination of the markets. "We thought the tailwinds in the industry were great back then, and we think they're great right now."
What came next, as a precursor to the IPO, was a realignment of the Boat Rocker Studios banner in order to facilitate greater collaboration across its portfolio of companies. As part of the reorganization, it's U.S.-based prodco Platform One Media and Toronto-based Temple Street were folded into the scripted side of its Studios division, meaning the company is now set up in three divisions: scripted, unscripted, and kids and family.
Through the IPO, the company raised around $170 million. Of that, approximately 63% will be used to repay all of its term debt, 13% for short-term funding for scripted productions, 15% to support the business plans of its scripted, franchise and brand management teams, and 4% for acquisitions of capital assets. The remaining 5% will secure and develop IP, as well as potential future acquisitions and/or strategic investments.

As to whether Boat Rocker will continue the busy M&A schedule it has kept for the past six years, Fortier and Schneeberg say it's unlikely post-IPO.
"In Canada or the U.S., I don't think we're going to necessarily be looking to buy fully built-out studio units that produce in any of the genres we already produce in. I think that might be inefficient," says Schneeberg. What's more likely, he adds, is that Boat Rocker will set up partnerships with creatives. 

In addition, after expanding into talent management with its majority acquisition of Untitled Entertainment, Boat Rocker said literary management is an area it might be interested in exploring in the future.
As the Boat Rocker co-founders look to the future, building global franchises across scripted, unscripted and kids is top of mind. And now, after expanding its business through organic and acquisitive growth over nearly two decades, the company believes it has all the tools in place to become a Canada-based juggernaut on the international stage. The public markets are the next logical step in that journey, says Schneeberg.
"They're our next parter in this venture, building out what we hope will be a next-generation, world-beating entertainment business."