Two Kim's Convenience stars score CBC comedies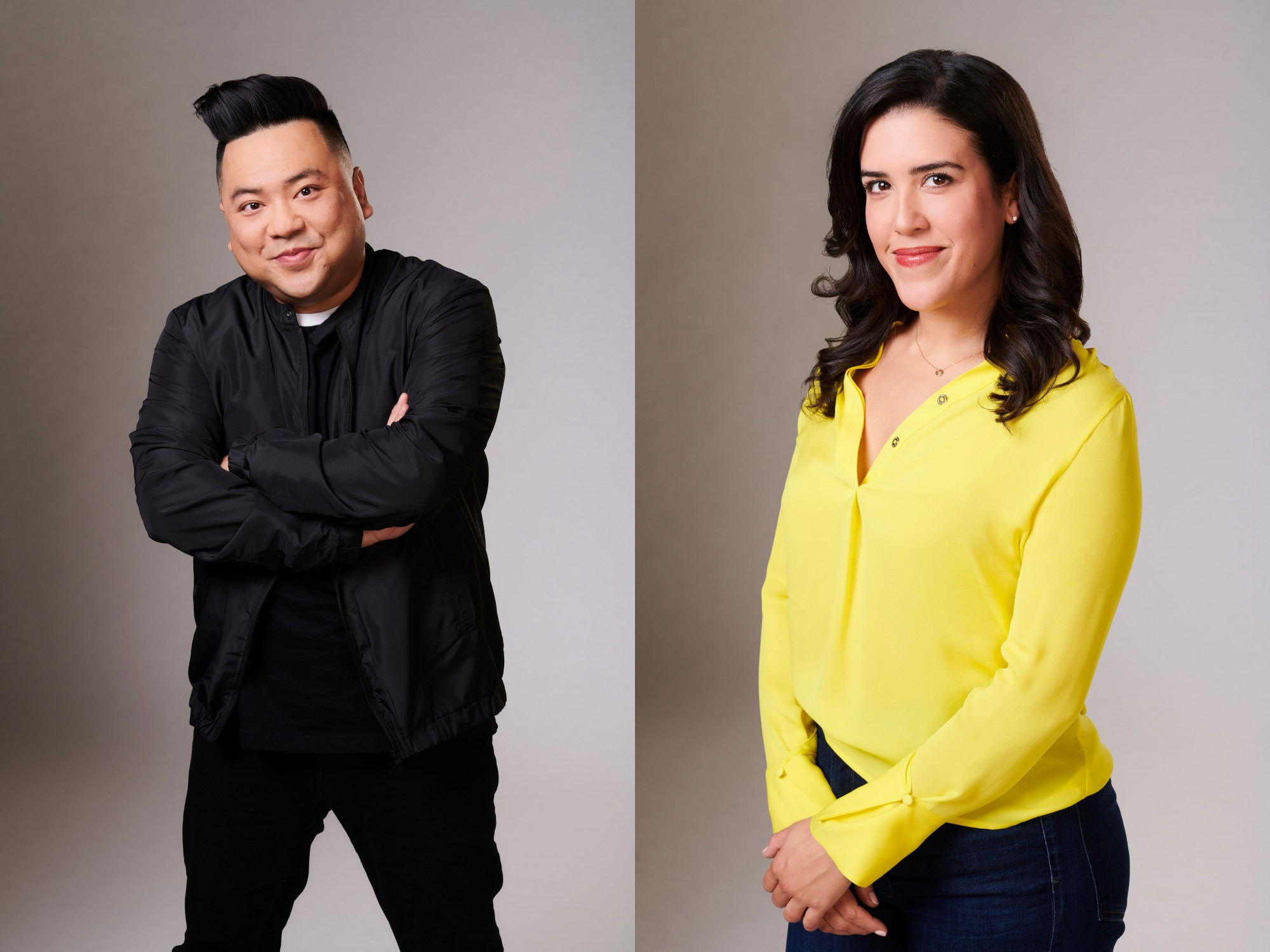 Run the Burbs is co-created by Andrew Phung, while Strays follows Kim's character Shannon Ross (played by Nicole Power).
Following the announcement that Kim's Convenience will end earlier than anticipated, CBC has revealed two new original half-hour comedy series featuring two of the show's stars for its 2021/22 slate.
Additional new original series and series renewals are expected to be revealed by the pubcaster later this spring.
Produced by The Beaverton's Pier 21 Films, Run the Burbs was created by Kim's Andrew Phung and filmmaker Scott Townend (The Secret Marathon). It follows a young Canadian family taking a different approach to living in the suburbs. Phung plays a stay-at-home dad with an entrepreneur wife and two kids. The series has been in development since May 2020.
Strays sees the pubcaster re-team with Kim's co-creator Kevin White and Thunderbird Entertainment, following Kim's character Shannon Ross (played by Nicole Power) as she embarks on a new career in Hamilton, ON. Choi is not involved in Strays, which has been in development since July 2018 and is currently in production.
The show's ensemble cast also includes Frank Cox O'Connell, Tina Jung, Nikki Duval, Kevin Vidal, Tony Nappo, Paula Boudreau and Emily Piggford. Jung, Vidal and Nappo all previously starred on Kim's Convenience.
"Both of these series were planned to join Kim's Convenience on our comedy lineup this upcoming year, to reflect how many young Canadians are forging new lives outside of urban centres in Canada. We look forward to watching Andrew and Nicole as they explore these new stories," said CBC's Sally Catto, general manager, entertainment, factual and sports, in a statement about the two new projects.
Kim's Convenience came to an abrupt end when producers pulled the plug on the comedy earlier this month because co-creators White and Ins Choi were moving on to other projects even though a sixth season had been announced.
Choi, a playwright and actor, used his own family for inspiration for the feel-good comedy.
Kim's Convenience producer Ivan Fecan, who also serves as an executive producer on Strays, confirmed to Playback Daily that at the start of season five Choi wasn't sure he wanted to be involved in Kim's Convenience going forward.
The veteran media executive confirmed he discussed a range of possibilities to keep Choi involved, potentially in a position that would be less taxing, but Choi decided he couldn't go on.
Both Run the Burbs and Strays are set to launch during the upcoming 2021/22 broadcast season, with additional details expected to be announced later this spring.
These two projects also join fellow new addition Sort Of, an original single-camera half-hour comedy from Sienna Films, which was announced last October.
Kim's Convenience's finale is set for April 13.