In brief: Indiecan acquires Woman in Car. for North American representation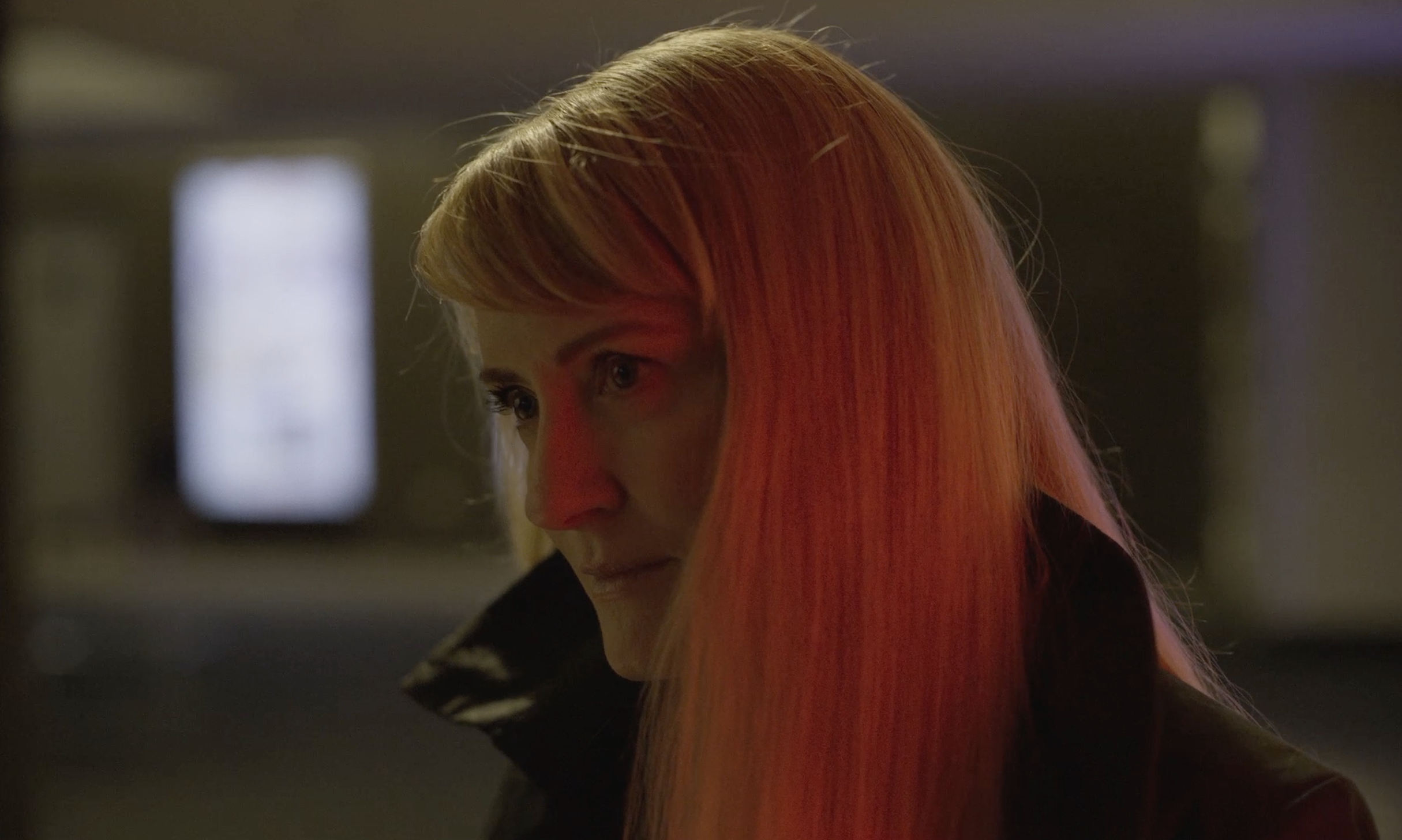 Plus, Touchwood PR acquires digital platform Shedoesthecity, Kelly&Kelly's The Slowest Show debuts on CBC Gem and more.
Indiecan Entertainment acquires Woman in Car. for Canada, U.S. representation
Avi Federgreen's Indiecan Entertainment has acquired Woman in Car. (pictured) for representation in Canada and the U.S.
Written, directed and produced by Montreal-born Vanya Rose, through Rose's prodco time's thievish progress to eternity FILMS – the film was tapped to make its world premiere as part of the Cinequest Film Festival and will make its Canadian premiere at the Canadian Film Fest presented by Super Channel next month. This is the second time Canadian Film Fest has partnered with Super Channel.
It follows a young widow who seems to have it all. However, when her stepson returns to Montreal with a mysterious woman, the widow's obsession with the stranger threatens to destroy the life she's built.
Rose's debut feature drama stars Hélène Joy, Liane Balaban, Gabrielle Lazure, Aidan Ritchie and Anthony Lemke. Notably, Federgreen is credited as an executive producer on the project alongside Joy and Anita K. Sharma.
It is set to be distributed by Indiecan Entertainment in English Canada and the U.S., and by EyeSteelFilm in Quebec. The project received support from Telefilm Canada and SODEC.
Touchwood PR acquires Shedoesthecity
Toronto-based arts and entertainment public relations firm Touchwood PR has acquired digital platform Shedoesthecity.
Founded and run by Jen McNeely since 2007, the writer/editor and mental health advocate joins Touchwood PR's female-led team, continuing as the site's editor-in-chief. In her role, McNeely will oversee editorial content as well as day-to-day operations.
"As the cultural and media landscapes continue to evolve and change, we have been committed to finding new ways to support emerging and underrepresented voices, re-imagining PR and audience engagement, and ensuring an inclusive environment for thought leadership and conversation," said Touchwood PR founder and owner Andréa Grau in a statement.
"We have long-admired Jen's vision, courage, and passion for authentic storytelling; Shedoesthecity has evolved from a fun and comprehensive go-to guide for women to a trusted and well-respected voice that empowers its readers across Canada to engage in a meaningful exploration of our shared humanity, the world we live in, and the vital role the arts play in entertaining, educating, and healing. We are delighted to work together to build and expand Shedoesthecity and continue its legacy of inspiring readers with thoughtful and thought-provoking discussions from diverse voices."
Additionally, Shedoesthecity has introduced a $10,000 New Voices Fund, which will be allocated to emerging writers of all ages, who have never been published or have less than 20 bylines. Focused on fostering and empowering the next generation of writers, particularly from underrepresented communities, the first year of the fund – which will kick off in May – will be distributed over the next 15 months. As well, Shedoesthecity has organized a five-week pay-what-you-can drop-in workshop series, which is open to the public and is expected to kick off next week.
The Slowest Show debuts on CBC Gem
Kelly&Kelly's experimental comedy series The Slowest Show hits CBC Gem today (March 26).
The 6 x 20-minute series re-imagines Slow TV and is filmed in a single, continuous wide shot. The CBC Gem original series is designed to be watched actively or passively – with attentive viewers catching some hilarious improv moments or Easter eggs.
Notably, Kim's Convenience's Andrew Phung serves as director and executive producer on an episode. Kelly&Kelly's Chris Kelly and Pat Kelly also serve as directors on some episodes alongside Bita Joudaki, Christine Bortolin, Maddy Kelly and Nima Gholamipour.
Transplant among those recognized at the 29th Media Awards
Hit medical drama Transplant was among the honourees recognized at the 29th edition of the Media Awards from MPAC's Hollywood Bureau, which took place on March 20.
The awards celebrate various members of the entertainment industry who promote inclusion and social justice through their craft – through advancing authentic portrayals of Islam and Muslims, increasing understanding by reflecting the realities of our world today and by inspiring movements for social change.
Developed at CTV, Transplant is produced by Sphere Media in association with CTV and NBCUniversal International Studios. The show follows the story of Dr. Bashir Hamed, or Bash, played by Hamza Haq, a talented doctor and Syrian refugee who fled to Canada with his younger sister and earned a second chance to practice Emergency Medicine at York Memorial Hospital in Toronto.
Currently in production on season two in Montreal, the series recently picked up three nominations out of six in the Drama Series category for the 2021 WGC Screenwriting Awards.
Wattpad's Turn On snags second season
Indonesia-based over-the-top video streaming service Vidio, Indonesia's Screenplay Films and Canada's Wattpad have renewed Turn On for a second season.
Launched in January 2021, the adaptation of the hit Wattpad story from Tiara Wales is Vidio's No. 1 most-watched title of the year so far, outperforming three other Vidio Originals released in Q1, according to a press release from Wattpad.
Turn On follows a man (played by Giorgino Abraham), who after a misunderstanding marries a woman (Clara Bernadeth) who helps him rediscover his identity as a man. However, their happiness doesn't last long when his past returns to haunt him.
The screen adaptation of the project was penned by Keke Mayang and Ve Handojo. Vemmy Sagita served as the director and Screenplay's Wicky V. Olindo produced. Executive Producers include Anthony Buncio for Screenplay Films, Tina Arwin, Sutanto Hartono, Hermawan Sutanto for Vidio, and Aron Levitz, Eric Lehrman and Dexter Ong for Wattpad Studios.
"Turn On has been watched 10 million times and has brought over 3 million Premier subscribers since its first episode was released. Our teams at Vidio are thrilled with the result, and we are grateful for the trust and cooperation between Screenplay Films and Wattpad, as well as the actors, actresses, staff and crew who  helped make this series a hit," said Vidio chief of content Tina Arwin in a statement.