Netflix gay holiday rom-com Single All the Way to roll in Montreal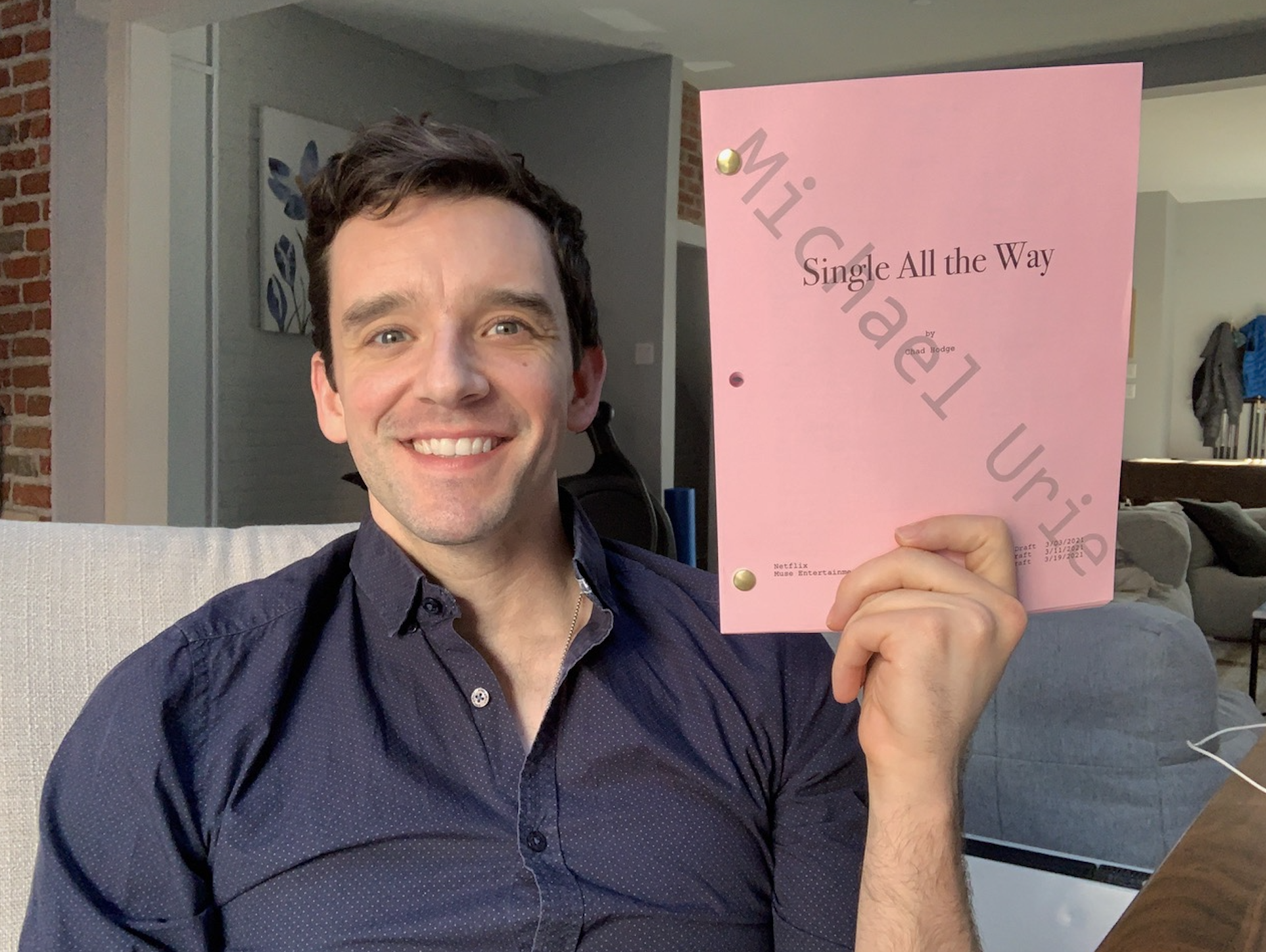 The film's team includes Muse Entertainment's Joel S. Rice, Tony Award-winner Michael Mayer and Chad Hodge.
Netflix film Single All the Way with director Michael Mayer is set to head into production in Montréal next week.
Directed by the Tony Award-winner, the holiday rom-com centred on gay men from writer and executive producer Chad Hodge (Good Behavior) sees Joel S. Rice, president of Muse Entertainment USA, serve as executive producer, while Gilles Perrault produces, according to a spokesperson for Muse Entertainment.
Expected to be released globally on the streamer during the 2021 holiday season, it stars Michael Urie (pictured), Philemon Chambers, Luke MacFarlane, Barry Bostwick, Jennifer Roberts, Jennifer Coolidge and Kathy Najimy.
A Muse Entertainment spokesperson told Playback Daily that the company developed the project with Hodge and pitched it to Netflix. It was supposed to be produced last March but was postponed due to COVID-19.
"What I love most about this hysterical, moving project is that it is simply a genuine holiday romantic comedy that explores friendship and love between gay men," said Muse's Rice in a statement from a press release about the film.
Single All the Way follows Peter (played by Urie), a man desperate to avoid his family's judgement about his single status, who convinces his best friend to join him for the holidays and to pretend they're together. Plans go awry when Peter's mother sets him up with a blind date.
Previously, Muse produced Netflix film Good Sam starring Tiya Sircar, Chad Connell and Marco Grazzini.
The same-sex rom-com is a popular, and growing format.
Earlier this month, Universal announced comedian/actor Billy Eichner is attached to Bros. It "will be the first rom com about gay men ever produced by a major studio, and, apparently, I'm the first openly gay man to ever write and star in their own studio film," tweeted Eichner. Judd Apatow is attached to produce.
Happiest Season starring Kristen Stewart and Canadian Mackenzie Davis, released in November 2020, became the first LGBTQ Christmas movie backed by a major studio and put on a major streaming platform. Hulu reported the movie had the best viewership of any original film at the streamer on its opening weekend.
As well, in December, Lifetime released The Christmas Set Up, produced by Neshama in association with MarVista, it's first movie featuring an LGBTQ romance as the lead story – which was directed by Don't Talk to Irene's Pat Mills.
Single All the Way also follows the recent release of Paramount+ and CBC Gem series For Heaven's Sake. Created by executive producers and stars Mike Mildon and Jackson Rowe, the project was produced by Muse in association with Funny Or Die, CBC Gem and CBS Television Studios.
Image of Urie courtesy of Netflix