Deals: Breakthrough, Murder by Milkshake, MK2|Mile End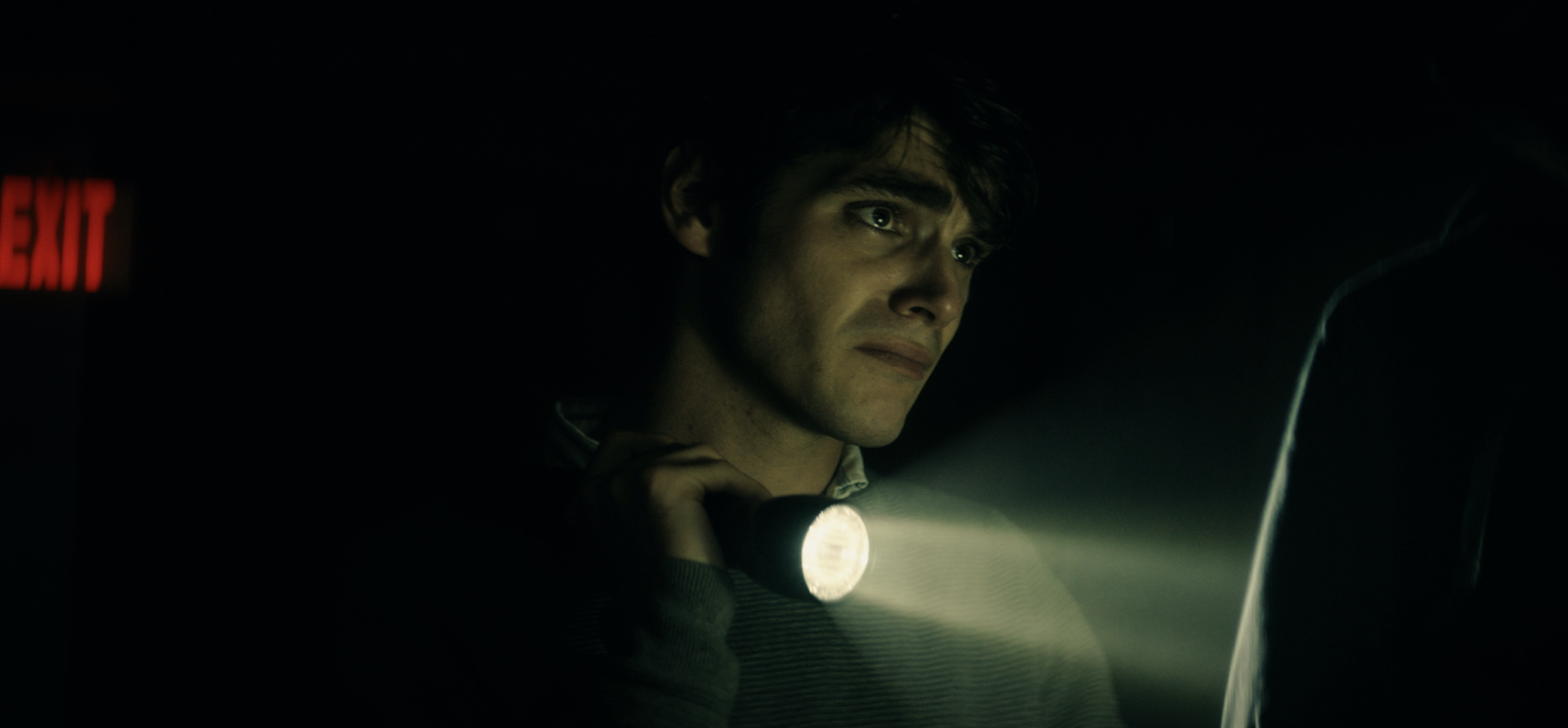 Breakthrough Entertainment strikes deals for The Oak Room and other titles, while writer/director Nadia Litz picks up the world rights to a true crime book and MK2|Mile End acquires the Canadian rights to six titles.
Breakthrough Entertainment
Breakthrough Entertainment has struck a number of deals at this year's European Film Market.
The production and distribution company has sold the U.K. and Australian rights to The Oak Room (Breakthrough Entertainment and Black Fawn Films) to London, U.K.-based Light Bulb Film Distribution.
Last month it was revealed that Gravitas Ventures had acquired the U.S. rights to the film (pictured) based on writer Peter Genoway's award-winning stage play of the same name.
Written by Genoway and directed by Black Fawn's Cody Calahan, the film follows a drifter who returns to his remote hometown during a raging snowstorm. While there, he offers to settle an old debt with a grizzled bartender by telling him a story, which leads to the night's events spinning out due to mistaken identities, double crosses and violence.
Additionally, the company has sold horror film Fear (U.S.) from Action Figure Entertainment to the U.S. to Devilworks. The film also also been acquired by for the U.K. market by another buyer.
Written and directed by Geoff Reisner and Jason Tobias, Fear sees a lethal virus force humanity to remote regions, following a family who struggles to survive. Encountering a band of marauders who steal the last of their has, they must form an alliance to save their children.
Breakthrough has also sold thriller No Human Involved (Scharfman Films) to a buyer in Africa. The U.S. film written by director Charles Scharfman and Daniel Lichtenberg follows a rookie female cop who partners with a veteran detective to save a high school student from a radicalized serial killer.
This week, Breakthrough brought The Oak Room, Fear, No Human Involved, Faking a Murderer (5'7 Films and Breakthrough Entertainment), Vicious Fun (Breakthrough Entertainment, Black Fawn Films and Radioactive Pictures in association with Particular Crowd) and Hall (Franky Films) to Filmart 2021.
Murder by Milkshake: An Astonishing True Story of Adultery, Arsenic and a Charismatic Killer
Writer/director Nadia Litz has acquired the world rights to Vancouver-based writer Eve Lazarus' book Murder by Milkshake: An Astonishing True Story of Adultery, Arsenic and a Charismatic Killer with plans to develop the story into a limited miniseries.
Notably, the actor, writer, director and producer plans to write and direct the project. Litz's credits include her debut feature film The People Garden (2016) and directing TV series Paranormal 911.
Published in 2018 by Arsenal Pulp Press, the true crime book follows the story of the Castellanis – Esther Castellani, who died in Vancouver in 1965 at the age of 45; her husband Rene, who was charged with capital murder for poisoning his wife with arsenic-laced milkshakes; and their daughter who clung to her father's innocence, even committing perjury during his trial.
The book was previously shortlisted for the Vancouver Book Award, the Crime Writers of Canada Arthur Ellis Award and Bill Duthie Booksellers' Choice Prize.
MK2 | Mile End
MK2 | Mile End has acquired the Canadian rights to six films from Berlin's European Film Market.
The Canadian distribution company based in Montreal has picked up Official Competition ("Competencia Oficial," Spain) from directors Mariano Cohn and Gaston Duprat starring Penelope Cruz, Antonio Banderas and Oscar Martinez; Paris, 13th District ("Les Olympiades," France) from director Jacques Audiard; François Ozon's Everything Went Fine ("Tout s'est bien passé," France); Laurent Cantet's Arthur Rambo (France); Yvan Attal's The Accusation ("Les choses humaines," France); and Kilian Riedhof's You Will Not Have My Hate ("Vous n'aurex pas ma haine," Germany/France).
The company plans to release this films theatrically in the coming months.
Global
Global has added a new comedy to its spring schedule.
United States of Al from executive producer Chuck Lorre and creators/writers David Goetsch and Maria Ferrari follows a Marine combat veteran (played by Parker Young) struggling to readjust to civilian life in Ohio and Awalmir, or Al (Adhir Kalyan), an interpreter who served with his unit who has just arrived in the U.S. to start a new life.
Set to debut on April 1 at 8:30 p.m. EDT, alongside Young and Kalyan, the series stars Elizabeth Alderfer, Dean Norris, Kelli Goss and Farrah Mackenzie. Goetsch, Ferrari and Lorre, Reza Aslan, Mahyad Tousi and Mark Cendrowski are executive producers for Warner Bros. Television and Chuck Lorre Productions.