Burden of Truth comes to a close after four seasons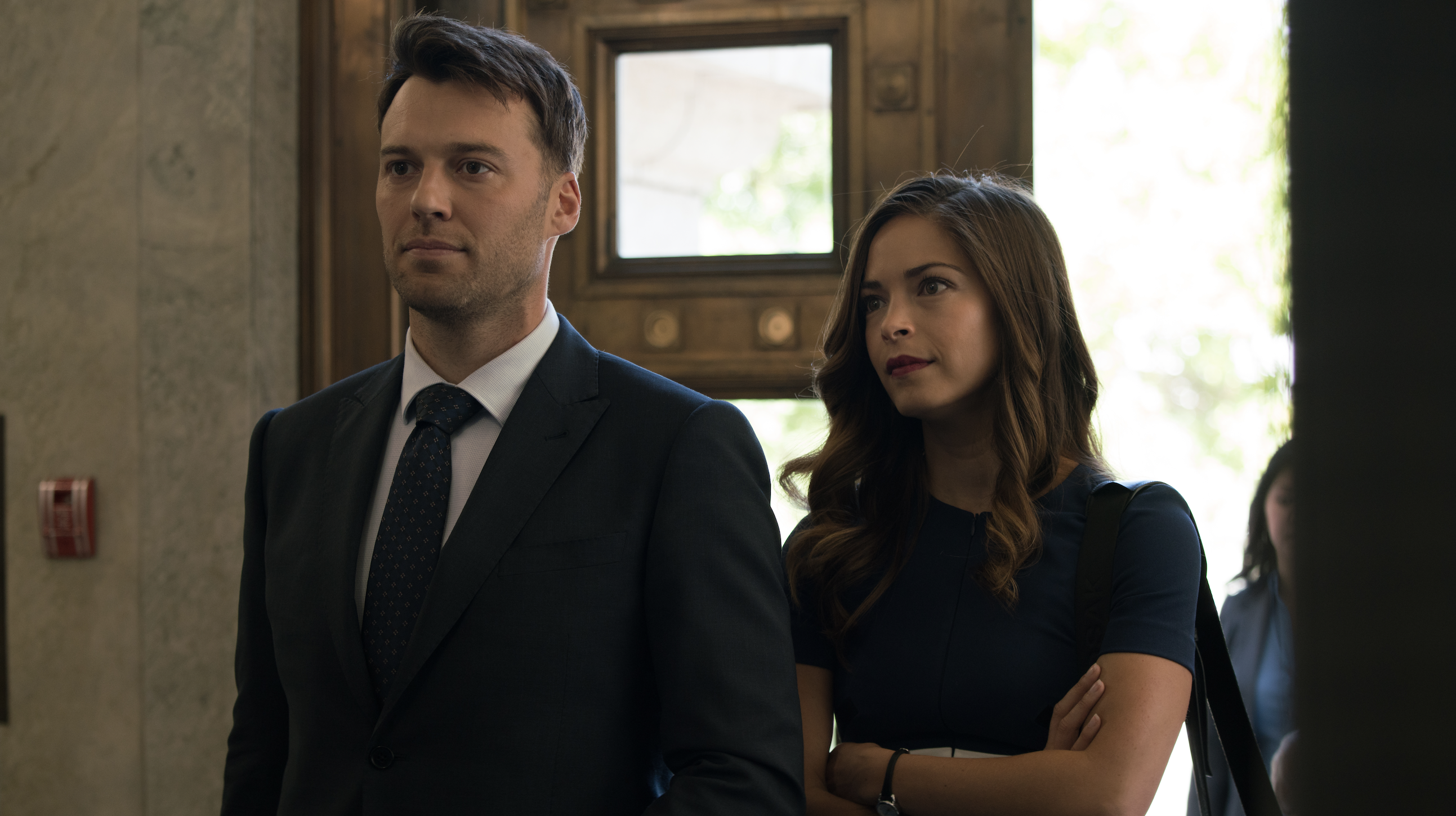 In a statement, CBC's Sally Catto said the pubcaster respects the team's wishes to end the series "as their story reaches what they feel is a natural conclusion."
A fter four seasons, Burden of Truth has closed its final case.
CBC has confirmed to Playback Daily that the Winnipeg-shot drama produced by ICF Films, Entertainment One (eOne) and Eagle Vision has come to a close.
"We are proud of everything that Burden of Truth has achieved, and respect the team's wishes to end the series after four compelling seasons, as their story reaches what they feel is a natural conclusion," CBC general manager, entertainment, factual and sports Sally Catto said in a statement, who went on to note that the series took a unique approach to the traditional crime procedural, engaged both U.S. and Canadian audiences and featured both strong performances and original storylines.
"Thank you and congratulations to Kristin Kreuk, Peter Mooney and the entire cast, as well as our production partners at ICF Films, Eagle Vision and eOne on this remarkable run."
Created by Brad Simpson (Rookie Blue), the CBC original series stars Kreuk (Smallville) as a big city lawyer who returns to her hometown to take on a case that will change her life forever.
Also broadcast on the CW in the U.S., each season revolved around a new legal case.
Season four, which went into production last September, saw lawyers and new parents Joanna and Billy (Rookie Blue's Peter Mooney) encounter a powerful resource company that revives a dormant gold mine on the outskirts of Millwood.
The show's finale aired yesterday (March 18) on CBC.
"We're incredibly proud of Burden of Truth and are honoured that the show resonated with so many viewers worldwide. When we began this season, we knew our story was coming to its natural end with a meaningful conclusion for Joanna, Billy, and the entire cast of characters. We're thankful to the communities in Winnipeg and Selkirk, Manitoba, where we filmed our show, and our tremendous cast, helmed by Kristin Kreuk and Peter Mooney, for bringing ground-breaking stories to life. We also appreciate the steadfast support of our production partners at eOne, as well as our broadcasters CBC and The CW, on four tremendous seasons of Burden of Truth," said executive producers ICF Films' Ilana Frank, Linda Pope and Eagle Vision's Kyle Irving in a joint statement.
Burden of Truth's fourth instalment was produced with the participation of the Canada Media Fund (CMF) and Manitoba Film and Music, as well as the assistance of Manitoba, Ontario and federal tax credits.
Alongside Frank, Pope and Irving, executive producers include Simpson, Kreuk, Adam Pettle and eOne's Jocelyn Hamilton. Lisa Meeches and Tyson Caron also served as co-executive producers on the project.
Notably, the show's fourth season saw Simpson and Pettle serve as co-showrunners for the first time. Previously, Pettle had been Burden of Truth's showrunner since its freshman season.
Burden of Truth's end follows the news that other CBC series such as Kim's Convenience and Murdoch Mysteries spinoff Frankie Drake Mysteries would end with their fifth and fourth seasons, respectively.
Image of Burden of Truth courtesy of CBC