In brief: Denis Cote earns director prize at Berlinale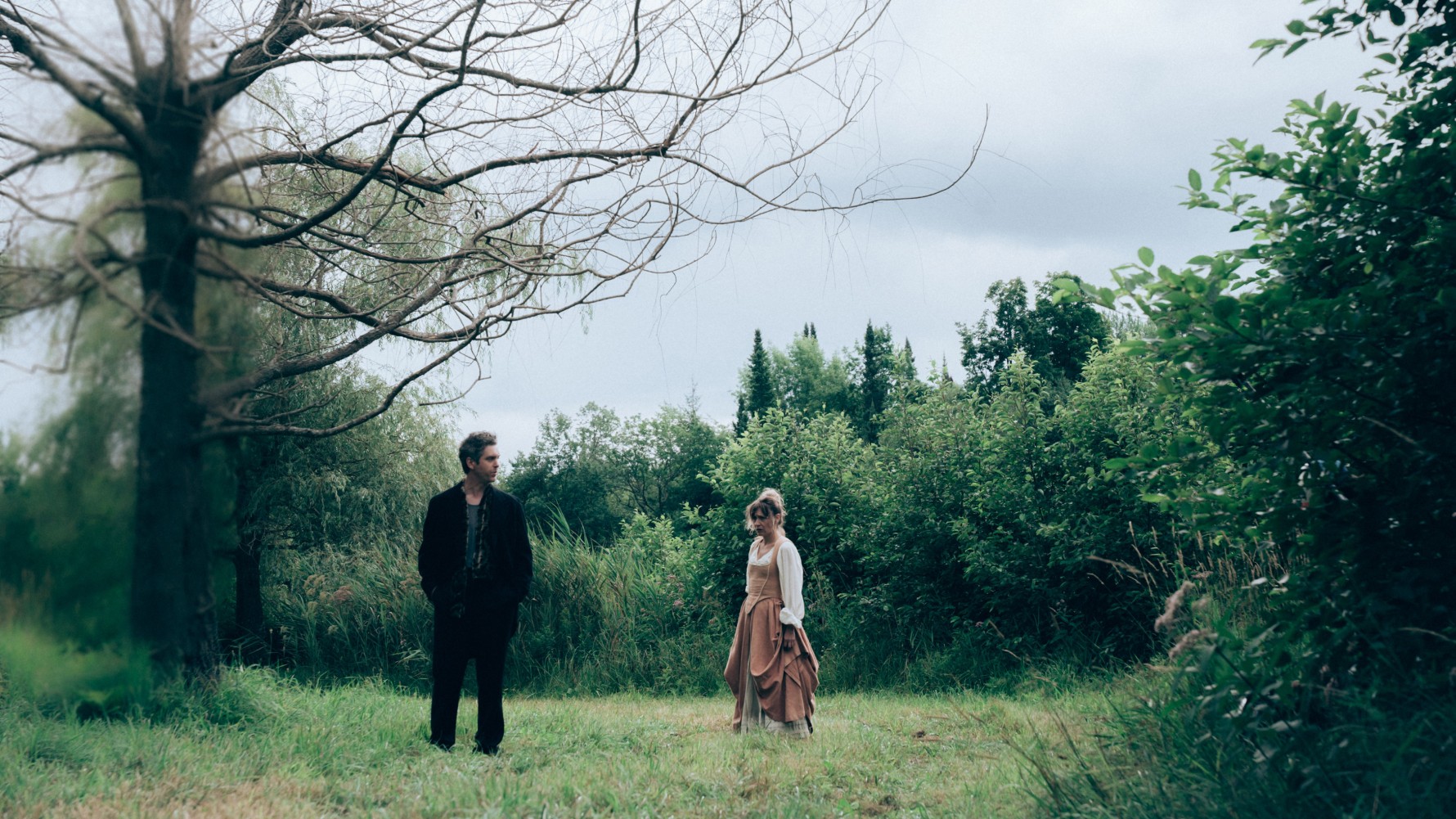 Plus: Federgreen Entertainment and Unstable Ground will produce a Canadian horror doc, TIFF and WIDC name participants for their respective writing programs, and more.
Denis Côté lauded in Berlinale Encounters program
Quebec's Denis Côté earned the Best Director prize in Berlinale's Encounters for his film Hygiène sociale (Social Hygiene; pictured). The film, which had its world premiere at the European festival, features a thief confronted by five different women in order to change his ways.
The prize was selected by a jury, which included programmer Florence Almozini from the Film Society of Lincoln Center, Mar del Plata International Film Festival artistic director Cecilia Barrionuevo, and German author and critic Diedrich Diederichsen. The jury praised the film's "delicate yet hearty humour" and "incredible agility in mixing different tones, film historical references and diverse, wonderfully verbose characters," in a statement. U.S. filmmaker Fern Silva earned a special mention for the film Rock Bottom Riser.
Clapboard Jungle's Justin McConnell to direct They Came from Within
Unveiled during the European Film Market, Toronto director Justin McConnell (Clapboard Jungle) has signed on to direct an adaptation of Caelum Vatnsdal's They Came From Within: A History of Canadian Horror Cinema into a feature documentary
Notably, Avi Federgreen's Federgreen Entertainment and McConnell's Unstable Ground banner have optioned the rights to the book and are currently packaging the film. As well, My Bloody Valentine director George Mihalka is attached as a consulting producer. Production on the documentary is expected to begin in late 2021, following completion on post-production on an eight-episode companion series to McConnell's doc Clapboard Jungle.
Shaftesbury wraps season two of The Solutioneers
Toronto-based Shaftesbury's science-friendly digital series The Solutioneers has wrapped production on its second season, with 10 short episodes filmed over four days. The Toronto-shot series promotes STEAM-based (science, technology, engineering, arts and math) learning for kids and is produced for the prodco's YouTube channel Shaftesbury Kids. The Solutioneers won Best Short-Form Series at the 2020 Content Innovation Awards. The first season premiered on Shaftesbury Kids in March 2020. The channel has garnered more than 2.7 million views to date.
TIFF-CBC Films Screenwriter Award recipient announced
Vancouver-based writer and director Melanie Jones is the recipient of the TIFF-CBC Films Screenwriter Award for her feature script Switchback. The award comes with a $15,000 grant, access to the 2021 Toronto International Film Festival (TIFF) and feedback from a script consultant. Jones is a Leo-nominated director who has participated in the TIFF Writers' Studio, Women In the Director's Chair, the From Our Dark Side program and the Reykjavik Talent Lab. Her feature debut FSM premiered at the Whistler Film Festival in 2015.
The script was selected by a jury that includes senior director of CBC Films Mehernaz Lentin; playwright Brad Fraser; writer and former head of Ontario Create's International Finance Forum Larisa Gutmanis; TIFF Industry programming producer Jane Kim; and last year's recipient Elyse Friedman. The award was virtually presented to Jones by the 2019 recipient Tracey Deer. Director Amy Jo Johnson's feature script Ends of the Earth earned an honourable mention.
TIFF also recently announced the eight screenwriters participating in its 2021 Writers' Studio, a five-day workshop intensive. Marking its 10th year, the program welcomed international participants for the first time. The three Canadian selected writers are Jonathan Beaulieu-Cyr, Adrianna DiLonardo and Jason Filiatrault. The internationals are Maha Al-Saati (Saudi Arabia), Abraham Gezahagne (Ethiopia), Karabo Lediga (South Africa), Silvina Schnicer (Argentina/Germany) and Taratoa Stappard (New Zealand/U.K.).
WIDC marks new collaboration for its CAM program
Women in the Director's Chair has partnered with the Vancouver International Women in Film Festival (VIWFF) and the Female Eye Film Festival (FeFF) for this year's edition of its Career Advancement Module (CAM). Participants will take part in virtual workshop sessions during March and gain access to both festivals. As part of the program, participants will meet with directors Sonia Bonspille Boileau (Rustic Oracle), Winnifred Jong (Tokens) and Karen Lam (The Curse of Willow Song), as well as execs such as CBC Films' Mehernaz Lentin, Vortex Media's Matt Orenstein and the Independent Production Fund's Carly McGowan.
The eight women selected for CAM include Joy Haskell for her feature Cookies and Crack; Gloria Mercer for her thriller A Safe Distance; Panta Mosleh for a comedy series based on her short film Pass the Salt; Mayumi Yoshida for a feature-length version of her short Akashi; Camille Hollett-French for multiple projects; Tanya Lemke for coming-of-age feature Chicken Scratch; Playback 10 to Watch alum Shazia Javed for her feature Rebound Hina; and Rebeka Herron for her social-media inspired feature Armchair Traveler. VIWFF launched on March 4 and ends on March 14, while FeFF is running from March 8 to 28.
Photo by Lou Scamble, courtesy of Berlinale