CCF hires trio of unscripted vets
Vibika Bianchi, Maria Farano and Heather Findlay have joined as executive producers as Content Catalyst Fund reveals its development slate, including a comedy docuseries developed with Carolyn Taylor and Zack Russell.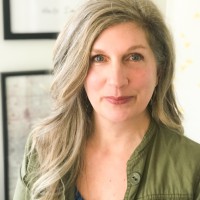 Content Catalyst Fund (CCF) has hired a trio of veteran factual executives and revealed its first slate of unscripted content after inking its joint venture with Blue Ant Media.
The Julie Bristow-led company has hired former Corus Entertainment execs Vibika Bianchi (pictured, right) and Maria Farano, as well as experienced creative producer Heather Findlay, as executive producers to help further develop its unscripted slate. The three new execs join the company in a full-time capacity as CCF looks to broaden its unscripted ambitions with a development slate including true crime, comedy and lifestyle projects.
Founded by Bristow in 2020, CCF is focused on production and development designed to bring women-created projects to the global marketplace. The company launched with an unscripted focus and has plans to eventually expand into scripted content.
Last month CCF struck a partnership with Blue Ant Media. Through the partnership, the Canadian media company will produce titles developed by CCF and serve as the preferred distributor, with CCF acting as executive producer alongside the content creators.
CCF's initial development slate includes Darkness in Daylight, a true-crime docuseries developed with creator, producer and actor Folklaur Chevrier, which examines the 1984 murder of nine-year-old Christine Jessop; Home Made with Kara Beckman, a renovation series that revolved around Beckman, who flips houses as a real estate investor (Beckman also created the series); and I Have Nothing, a comedy docuseries developed with creators Carolyn Taylor (Baroness Von Sketch Show) and Zack Russell, which documents Taylor's obsession with the 1988 Calgary Olympics and her "quixotic quest" to create a figure-skating routine inspired by them. The creators will share in the ownership of the IP, according to CCF.
Bianchi has more than a decade of experience as a programming executive at Corus, and has also held senior roles at Our House Media and Entertainment One (eOne). She has helped develop content for HGTV, Discovery, CBC and Food Network.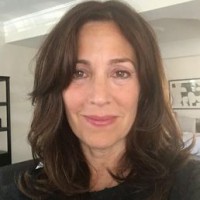 Farano (pictured, left) served as a director of original unscripted programming at Corus for several years, developing format adaptations such as The Bachelor Canada, Undercover Boss Canada and The Real Housewives of Toronto. She has helped develop and produce content across Corus channels such as HGTV, W Network, SLICE, ABC Spark, History, OWN, Discovery and CMT.
Findlay has helped develop and produce hundreds of hours of content in her last 20 years in the industry, working for companies such as eOne and Corus. Her credits include The Great Canadian Baking Show, Canada's Worst Driver, Chuck and Danny's Road Trip and Keeping Canada Alive.