WarnerMedia Access Canada adds to its team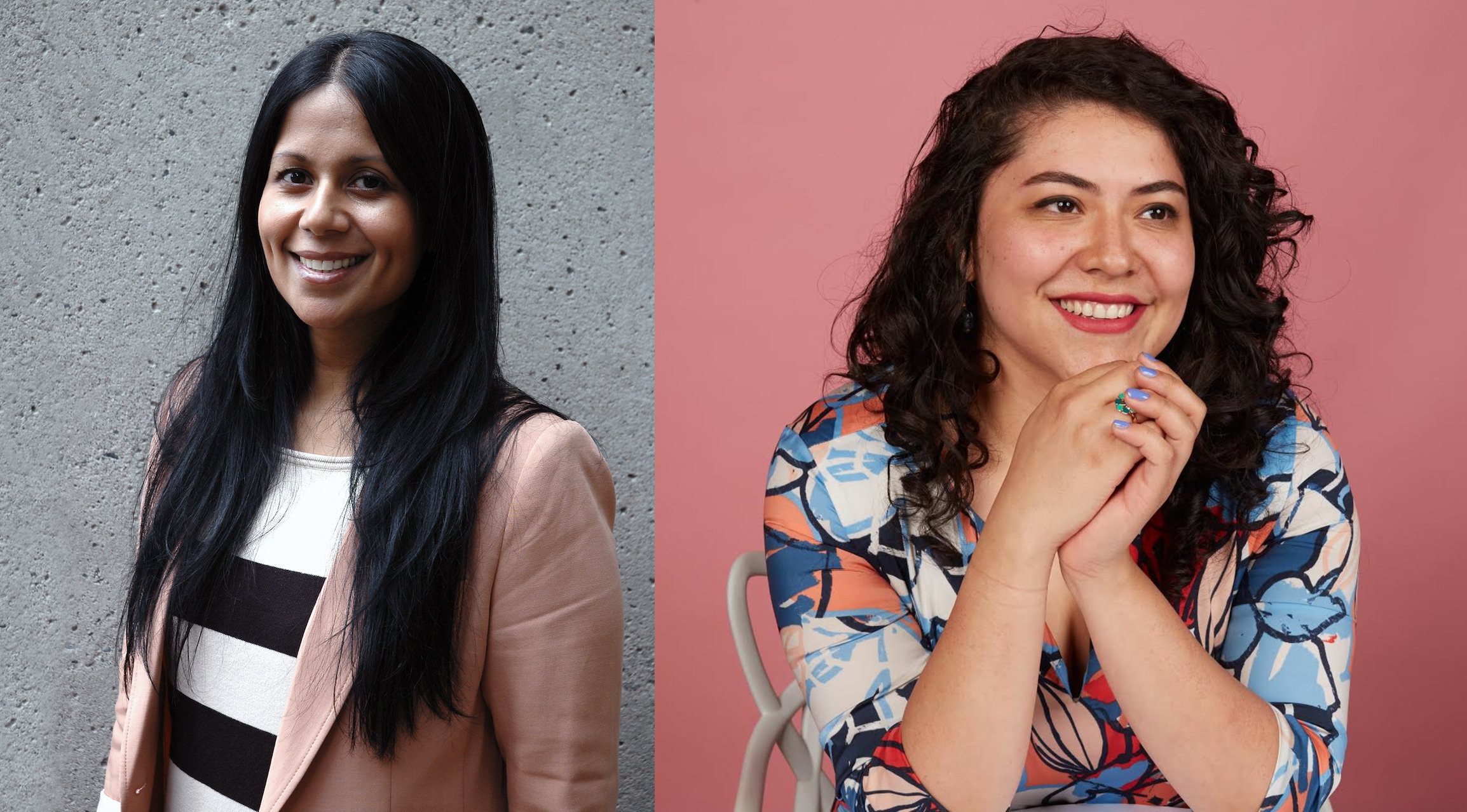 Former Creative BC business analyst Erika Kumar has joined as program manager, while Luisa Alvarez Restrepo is the organization's associate project manager.
WarnerMedia Access Canada has unveiled two new team members: Erika Kumar and Luisa Alvarez Restrepo.
A former business analyst with Creative BC, Kumar will serve as program manager with the organization, while filmmaker and former TIFF senior coordinator of festival programming, Alvarez Restrepo, takes on the post of associate project manager.
The duo officially started in their respective roles on Feb. 1.
Notably, Kumar, who marks Access Canada's first B.C.-based hire, will lead its Access to Action program.
Based on the U.S. program of the same name, Access Canada executive director Deanna Cadette told Playback Daily that the program works with unions, guilds, government organizations and non-profit organizations, offering talent entry-level positions in all below-the-line departments on WarnerMedia productions in Canada.
"The goal is for the industry to draw on 100% of the talent that we know is in this country and to make sure that they're tapping into 100% of the expertise," she says, adding that there are groups that are underrepresented in the media industry and that the industry is missing out on their talent, expertise and perspective.
The objective, she says, is to fill as many roles on these productions as needed, and that it's early days in terms of when it will officially kick off and which partners are involved. Currently, she says, WarnerMedia Access Canada is having conversations about the program in B.C. and Ontario.
As well, in terms of Kumar's role, the executive director says Kumar will work across Canada, wherever these WarnerMedia productions are, ensuring production needs are met.
Meanwhile, based in Toronto, Alvarez Restrepo will help drive the design and delivery of Access Canada's programs – with a "special focus on film festivals, games and opportunities at the intersection of creativity and tech," according to a press release.
These tie into some of WarnerMedia Access Canada's other projects, such as its WG Games initiative – which partners with Montreal's WB Games Studio and key organizations to support local cultural and charitable initiatives connected with the gaming community – and its film festival focus, which is aimed at developing new and supporting existing film festival initiatives, including incubation programs, masterclasses and panel discussions with WarnerMedia executives and talent.
As associate project manager, Cadette notes that Alvarez Restrepo will help drive both forward and ensure WarnerMedia Access Canada connects with stakeholders in the spaces. Additionally, she says both initiatives were "a natural fit" for Alvarez Restrepo, in terms of her past experience with TIFF and interest in technology as well as gaming.
Notably, the Colombian-Canadian arts administrator co-wrote and served as an associate producer on short Forbidden Tikka Masala, which was previously a part of the TIFF Film Circuit. Last year, Alvarez Restrepo was also announced as the recipient of Women in Film & Television –  Toronto's 2020 Meridian Artists Agency Mentorship.
WarnerMedia Access Canada was officially introduced in September. The organization's team includes program director Melanie Nepinak Hadley. Hadley, Kumar and Alvarez Restrepo all report to Cadette.
All of WarnerMedia Access Canada's programs are focused on supporting both above and below-the-line talent from underrepresented communities, such as Indigenous, Black, racialized communities, people with disabilities, LGBTQ2+ and Francophone minority communities, according to Cadette.
Alongside its launch last year, the organization also introduced the WarnerMedia x Canadian Academy Global Access Writers Program, which is focused on experienced mid-level Canadian writers from underrepresented communities. Finalists are expected to be unveiled in June, according to a press release.
Its other seven initiatives include a directors program with the Canadian Academy; investing in vocational training programs focused on below-the-line talent for pathways into the TV, film and games industries; and investing in special projects from both nonprofit and local organizations on a project-by-project basis to support the next generation of storytellers.
Further addressing what these new additions mean, the executive director notes that the focus last year was on launching its writers program with the Canadian Academy as well as setting up its office.
Now with Kumar and Alvarez Restrepo, she says the organization can now deliver on all seven of its initiatives.
Touching on the hiring process for these two new positions, Cadette notes that the search started last fall, was open to all and that, originally, the associate project manager role fell under another name, something that was changed to better acknowledge the scope of the post's work.
"We are building a pathway, we are building a pipeline for talent to really grow in a global way. So we apply that same approach to our own team," she says, adding that everyone on its team is "here to give 100% to these initiatives" and that these positions are a springboard, further acknowledging that one of the key movers for creating a more inclusive industry is having people from underrepresented groups in decision making positions.
Additionally, coming up to WarnerMedia Access Canada's first year anniversary, she says: "Our objective for our first year anniversary [is] that all seven initiatives are launched, we've delivered in terms of candidates who have come through those programs and that we've raised our profile to the point where it just gets easier and better as the second and third year come around."
Pictured (left to right): Erika Kumar and Luisa Alvarez Restrepo