Deals: Raven Banner, D360, Indiecan, Pixcom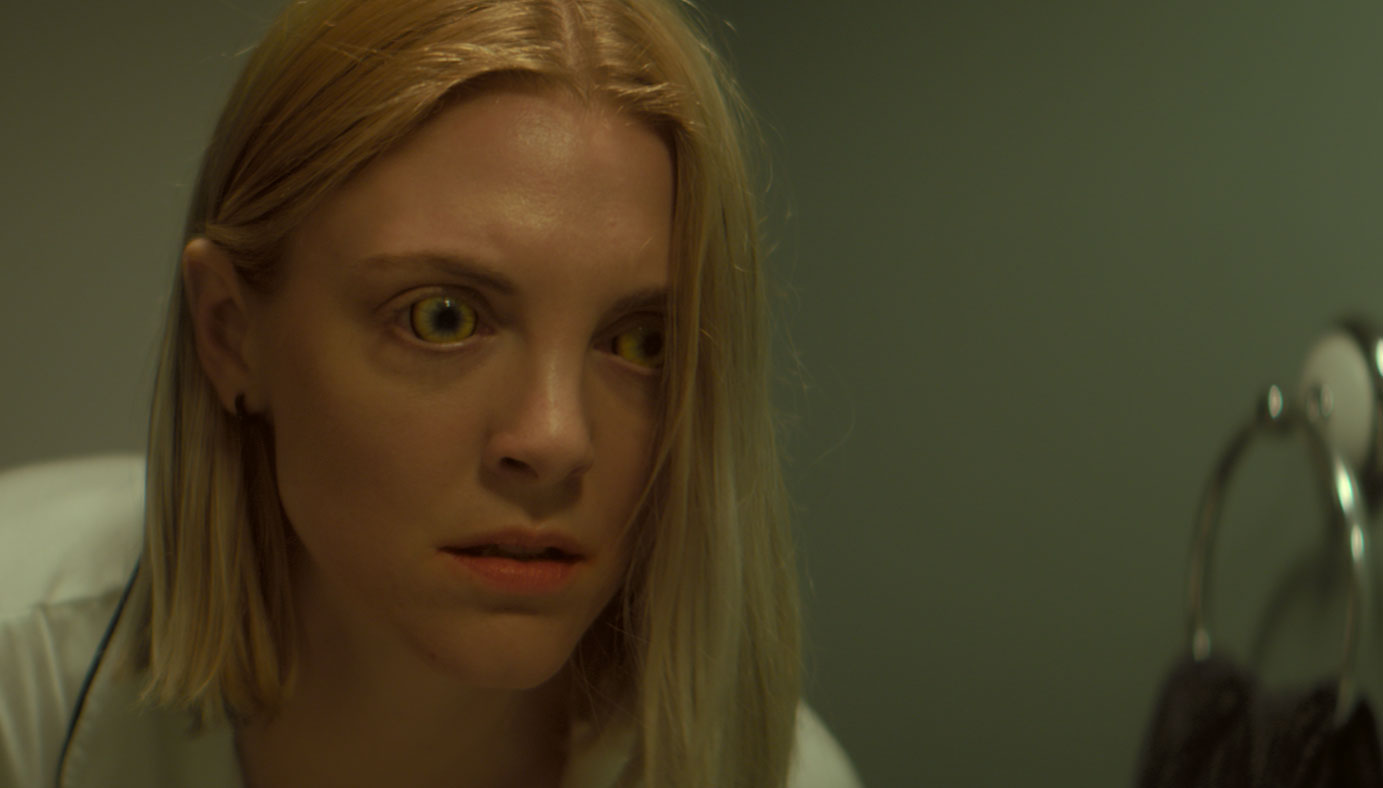 Raven Banner has acquired the Canadian distribution rights to indie horror Bloodthirsty, Indiecan inks a pair of action-focused deals, and more.
R aven Banner 
Raven Banner has picked up the domestic distribution rights to the werewolf thriller Bloodthirsty (pictured) and set April 23 for its release in select theatres and on-demand. Directed by Amelia Moses, the film stars Lauren Beatty as a singer who relocates to a remote cabin to work on her music but as her songwriting progresses, she begins to transform into a bloodthirsty beast. Greg Bryk also stars. The project was produced by Wendy Hill-Tout and Michael Peterson, with David Bond and Alan Bacchus serving as executive producers.
Canadian singer-songwriter Elizabeth Lowell Boland, known by her stage name Lowell, wrote the script in collaboration with her mother and Hill-Tout. The Canadian distribution deal was negotiated between Hill-Tout and Raven Banner's Michael Paszt and Andrew Thomas Hunt.
Indiecan Entertainment
Avi Federgreen's Indiecan Entertainment has acquired various rights to a pair of action features, American Badger and Nightshooters, which screened as part of the virtual European Film Market (EFM). Indiecan picked up the Canadian distribution rights to Kirk Caouette's American Badger, while the company also inked a deal to handle sales of Marc Price's Nightshooters in North America.
The deal for American Badger was negotiated between Indiecan CEO Avi Federgreen, director Caouette and Raven Banner Entertainment, which represents the film internationally. The deal for Nightshooters was negotiated by Federgreen, Lightning Entertainment's Nancy Lanham, Dead Pixel Productions' Michelle Parkyn and Unstable Ground's Justin McConnell.
Pixcom Productions
German distributor ZDF Enterprises has picked up the global licensing rights, excluding Canada, to Pixcom Productions series White Night (Nuit Blanche). The 12 x 60-minute French-language series is commissioned by Radio-Canada and produced by Pixcom's Dominique Veillet. The series revolves around the death of a successful businesswoman as her family attempts to solve the mystery around her death while keeping her company going. The deal was brokered by Mirela Nastase, director ZDFE.drama. Production on the series is expected to start in the spring.
Distribution360
Distribution 360 has sold the Canadian documentary Titanic: Stories from the Deep (4 x 60 minutes) to Reelz in the U.S. and Spiegel History in Germany. The project, produced by Infinity Filmed Entertainment Group and Partners in Motion, is financed by UKTV's Yesterday, Viasat History, Foxtel and Canada's Hollywood, with the participation of the Rogers Documentary Fund. Presented by Victor Garber, the doc examines artefacts salvaged from the underwater site of the wreckage, and their connection to the ship's passengers.