Big Bad Boo hires Nikki Whaites as VP, international development
Based in Toronto, Whaites will help the company build on its existing education program work with organizations such as UNICEF.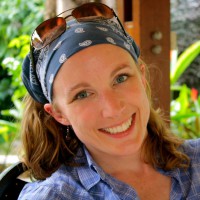 Vancouver and New York-based animation company Big Bad Boo Studios has hired a new Toronto-based VP for its international development team.
Nikki Whaites (pictured) is the former head of international development at War Child Canada, with 20 years of experience running similar programs for non-government organizations (NGOs).
As VP, international development, Whaites will help Big Bad Boo build on its existing relationships with NGOs such as Save the Children and UNICEF, according to CEO and co-founder Aly Jetha.
Big Bad Boo has previously formed entertainment-based educational programs with UNICEF and other organizations. It received the World Innovation Summit for Education Award at the United Nations in 2018 for a life skills and civic education program created around its series 1001 Nights. The company was also inducted into the Million Lives Club in 2020, which identifies companies whose impact has reached more than one million children living in poverty.
"I'm thrilled to be joining a company that is focused not only on diversity and inclusion in the media, but also on making an impact in the lives of children," said Whaites, in a statement. "Whether in Afghanistan, Iraq, Syria or the Philippines, Big Bad Boo's approach to reducing vulnerability amongst the world's most at-risk children has been ground breaking."
Big Bad Boo Studios has produced animated children's series such as 16 Hudson, its spin-off series ABC with Kenny G, and Bravest Knight.