Transplant leads WGC Screenwriting Awards nominations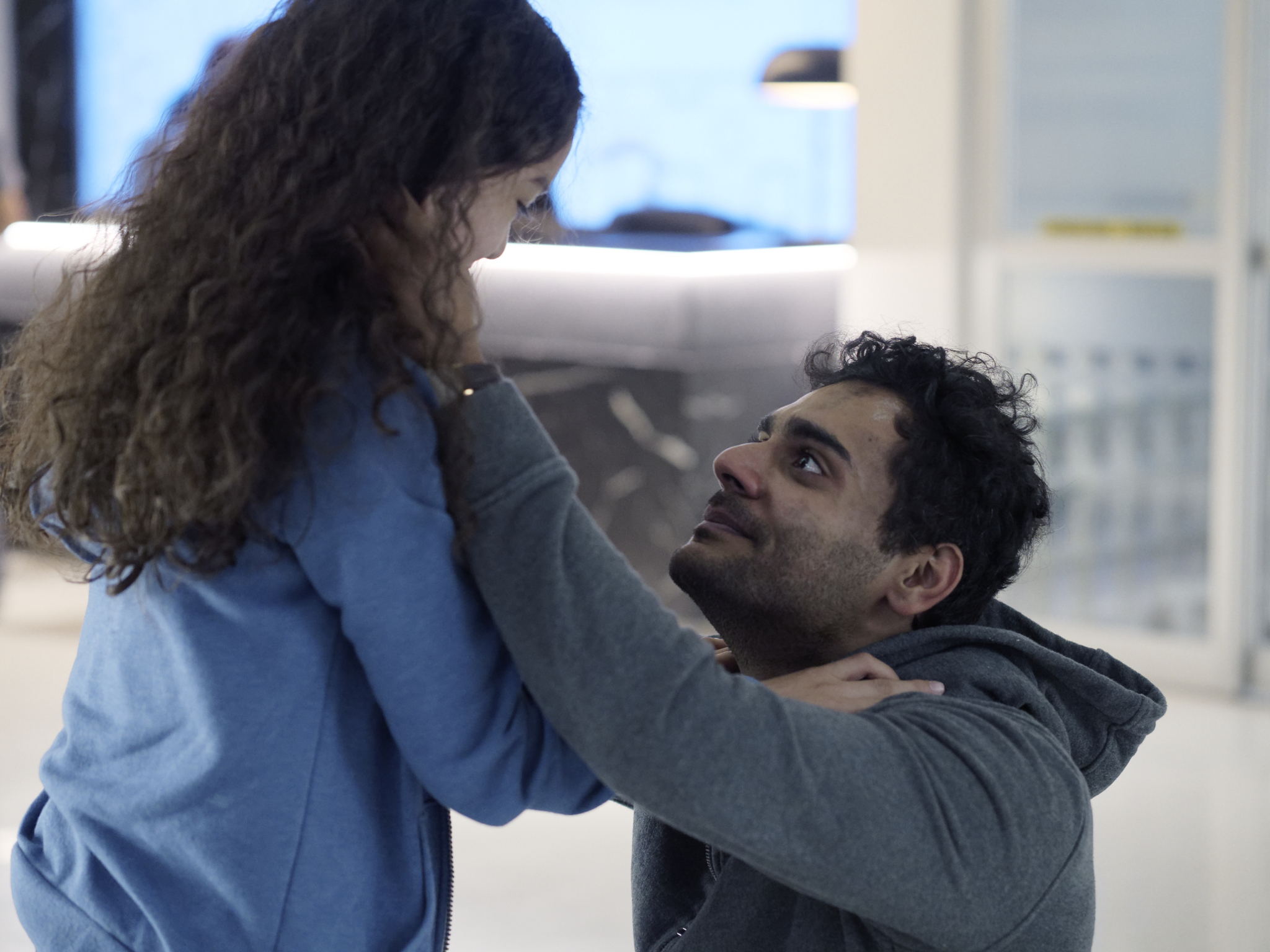 Winners of the annual Canadian screenwriting celebration will be announced virtually on April 26, when the guild will reveal the 2021 Showrunner of the Year.
CTV medical drama Transplant leads the nominations for the 2021 WGC Screenwriting Awards with three nods in Drama. 

The Writer's Guild of Canada's annual award ceremony, which will take place virtually on April 26, celebrates the best in Canadian screenwriting each year, with categories in comedy, drama, documentary, feature and kids and youth series.
Transplant (Sphere Media) picked up three nominations out of six in the Drama Series category, with showrunner Joseph Kay nominated for the pilot episode, Lynne Kamm for "Triggering Warning," and Tamara Moulin for "Under Pressure." CBC legal drama Diggstown (Freddie Films, Circle Blue Entertainment) creator and showrunner Floyd Kane was nominated for the episode "Willy MacIsaac Redux"; Sarah Dodd earned a nod for CTV's Cardinal (Sienna Films) episode "Adele"; and CBC's Trickster (Sienna Films) was nominated for  "Episode 105," with a story by Michelle Latimer, Tony Elliot and Penny Gummerson, written by Gummerson, also nominated.
Schitt's Creek (Not a Real Company Productions) earned two of the three nominations in the Comedy Series category, with Dan Levy nominated for "Happy Ending" and Kurt Smeaton and Winter Tekenos-Levy nominated for "Sunrise, Sunset." New Eden (Peacock Alley Entertainment) co-creators and showrunners Evany Rosen and Kayla Lorette earned a nomination for the episode "Who Are These Women?"
The Feature Film Category sees director Charles Officer and Motion nominated for Akilla's Escape (Canesugar Filmworks); director Tracey Deer and Meredith Vuchnich nominated for Beans (EMA Films); and co-director Kris Pearn and Mark Stanleigh nominated for the Netflix animated film The Willoughbys (BRON Studios).
In Documentary, nominations included Eric Sabbag for CBC series The Detectives (WAM Media) episode "Project Prism"; Charyle Foggo for John Ware Reclaimed (National Film Board of Canada); and Jonny Harris, Fraser Young, Graham Chittenden and Steve Dylan for the Still Standing (Frantic Films) episode "Rankin Inlet."
There were four nominations in Shorts and Webseries, including Joe Kicak for the CBC Gem series Detention Adventure (LoCo Motion Pictures) episode "Buried Treasure"' Maddi Patton for the My Pride: The Series episode "Rain"; Pat Mills for CBC Gem's Queens (Harlow Creative) episode "Minnie and Sharron"; and Simone Swan and The Affolter Brothers for the short film Try to Fly (Foreshadow Films).
Three TV movies were nominated in the MOW and Miniseries category, with Kirsten Hansen earning a nod for Christmas On My Mind (Johnson Production Group); Becky Southwell and Dylan Neal for Gourmet Detective: Roux the Day (Muse Entertainment); and Doug Barber for No Good Deed (Incendo).
J.J. Johnson leads nods for kids and youth categories
Johnson picked up three total nominations between the Preschool and Tweens and Teens categories.
Two of the nominations were in Preschool for Dino Dana (Sinking Ship Entertainment), one nomination for "The Sound of Dinosaurs" and another for "Prehistoric Hospital," shared with Christin Simms and Jagjiwan Sohal. Other nominations in the category are Suzanne Bolch and John May for the 16 Hudson (Big Bad Boo) episode "Tickle Tornado," and Jiro C. Okada for Remy & Boo (Boat Rocker Studios) episode "The Squailer."
Johnson's third nomination in Tweens and Teens is for Lockdown (Sinking Ship Entertainment), which earned two total nods. Johnson was nominated for the episode "Social Togetherness," with a story by Johnson and Simms, and written by Johnson, Simms and Nicole Stamp. The series' second nod is for "Stake Outing," written by Lakna Edilima. Also nominated in the category are Joseph Mallozzi and R.T. Thorne for Utopia Falls (Sonar Entertainment) episode "The World is Yours," and Kate Hewlett for the Malory Towers (WildBrain, King Bert Productions) episode "The Ghost."
Rounding out the nominations in the Children's category is Mark De Angelis for the Odd Squad Mobile Unit (Sinking Ship Entertainment) episode "Slow Your Roll"; Jeff Sager for Ollie's Pack (Nelvana) episode "Birthday Shmirthday: A Cleo Badette Documentary"; and Desmond Sargeant and Meghan Read for Xavier Riddle and the Secret Museum (9 Story Media Group) episode "I am Harriet Tubman," with a story by Sargeant and Read, written by Sargeant.
The winner of the annual Showrunner of the Year award will be announced at the ceremony. Previous winners include Dennis Heaton (The Order), Emily Andras (Wynonna Earp) and Michael MacLennan (The Bletchley Circle: San Francisco).
Image courtesy of Bell Media