Behind EQ Media Group's Canadian goals
President and executive producer Jesse Fawcett discusses the company's decision to set down roots in Vancouver, and unveils projects on its slate.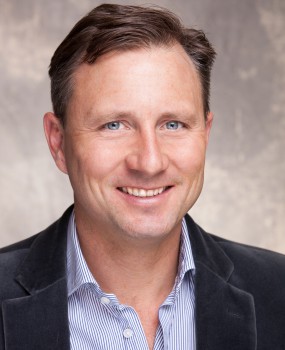 For Vancouver-born TV veteran Jesse Fawcett, EQ Media Group's move into the Canadian industry is a return to his roots.
Previously known as Essential Media and Entertainment – which was acquired by Kew Media Group in 2018 – last year was a period of change for the international film and TV production company with offices in Sydney, L.A., Dallas, Auckland and Vancouver.
For one, the company acquired back all of its Australian, U.S. and New Zealand assets alongside Big Timber Media, a Canadian production banner for unscripted show Big Timber (10 x 60 minutes), produced with Corus Studios, Fawcett, who serves as EQ Media Group president and executive producer, previously told Playback Daily.
"It was two days before COVID shut the world down," the executive who first got his start in the Vancouver industry says. "The good news was we had our company back. The bad news was 'oh boy, the world's closing here.'"
The company managed to fight through, getting Big Timber going in Vancouver and delivering the unscripted series following logger and sawmill owner Kevin Wenstob and his crew as they try to save their Vancouver Island family business.
Notably, Big Timber, the company's first pickle out of the jar, premiered last October and is currently in production on season two (8 x 60 minutes).
For Fawcett, Big Timber was impetus for realizing that EQ could have a home in Vancouver, adding that he loved the talent there and that he's hyper-focused on growing the Canadian and American arm of the business.
Another project on EQ's slate is Griff Rhys Jones Re-Discovers Canada (8 x 60 minutes). An adventure series that builds off of EQ's previous projects with the Welsh comedian/actor/writer/TV presenter, such as Griff's Great Australian Rail Trip and Griff's Great Kiwi Road Trip, the project sees Jones travel with a star-studded cast of Canadian celebrities, musicians and comedians as they help him discover Canada.
And on the natural history side, the company is working with Montreal's GalaFilm Production on Crystal Cave: The Final Mission (2 x 60 minutes), which sees Fawcett serve as an executive producer alongside Gary Lang and GalaFilm's Arnie Gelbart.
The project is GalaFilm's second film on Mexico's Naica Crystal Cave, with the first being Giant Crystal Cave (2008). This sequel tracks an elite team of scientists and explorers as they embark on a mission to re-enter the cave.
As well, there's Little Santa, an animated feature with series potential, focused on the origin story of Santa and Mrs. Claus, based on L. Frank Baum's book The Life and Adventures of Santa Claus; a joint venture agreement with former Vice Media EVP Michael Kronish; and an interest in exploring the IMAX feature film space.
Open to selling projects to various networks and streamers, Fawcett – who says the plan is for him to split his time between L.A. and Vancouver – notes that what's most important to EQ stems back to its name, which it also changed last year.
"We tell stories with emotional intelligence that are compelling stories with the right balance of emotion and drama," he says adding that EQ, or emotional quotient, is the company's filter or "secret sauce for success."
Additionally, with EQ having various offices around the globe, Fawcett says the Canadian office has benefited the most during its development process.
"The writing and editing talent we have in Vancouver are brilliant and there's so many great formats and ideas from our U.S., Australian and New Zealand offices, it's made us all better producers and taught us new ways to develop our stories," he adds.
In addition to its slate, Fawcett says EQ Media has also invested in building a full-service post-production facility in Vancouver for both its Canadian and U.S. productions.
Initial investment is limited to handling existing production as well as U.S. and Canadian development, but the division will scale its staff and equipment in tandem with new production growth, according to Fawcett.
Alongside Fawcett, EQ's Canadian office includes entertainment veterans Robert Hardy and David Freeman as executive producer and executive in charge of production, respectively.
In terms of future hiring plans, the executive says the company plans to expand its executive team once cross-border travel opens up.
Touching on his goals for 2021, Fawcett says he's ambitious but that he's been around long enough to understand that quality begets quantity.
Another three to five series would be a good step for this year, he says, adding that they'll scale from there. "Our main goal is for the Vancouver office to be the lead of [our] North American operations," he notes.