Andrea Menard named ACTRA's Woman of the Year
The performer, singer and writer's credits include Moccasin Flats, Rabbit Fall and Sparkle.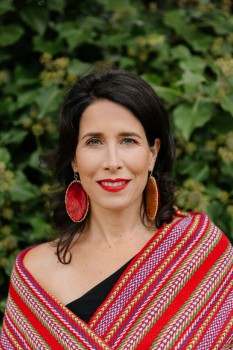 ACTRA National has named Andrea Menard as its Woman of the Year.
The annual distinction recognizes the artistic achievements and advocacy work of an ACTRA member.
Menard, a member of the Métis Nation, is known for her roles in Moccasin Flats (2006), Rabbit Fall (2009) and Sparkle (2011), for which she earned three Gemini Award nominations for best performance. In 2014, the performer, singer and writer received a Leo Award nomination for best supporting performance for her role in Blackstone. Her other TV credits include The Switch, Hard Rock Medical, Arctic Air and Supernatural.
Elsewhere, Menard has been involved in community and charity work for a raft of organizations including Indigenous Women Entrepreneurs LIFT Circle; Native Women's Association of Canada; Women's Executive Network; Indian Residential School Survivors Society; Professional Aboriginal Women's Network; Huron Carole, Indigenous Women in Community Leadership programme at the Coady Institute; and Truth and Reconciliation Commission of Canada.
"Andrea is deeply committed to the growth and development of Indigenous representation in Canada's arts industries. She is an inspiration and a role model for all of us," said ACTRA National president David Sparrow in a statement.
Prior winners of the award include Sarah Polley, Noreen Golfman, Rita Shelton Deverell, Tina Keeper, Catherine Joell MacKinnon and Amanda Tapping.