Mainframe ups Kim Dent Wilder to EVP
In her newly created role, Dent Wilder will be responsible for growing the animation studio's workforce to keep pace with its production volume.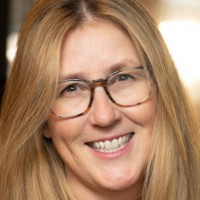 Vancouver's Mainframe Studios has promoted Kim Dent Wilder into a newly created EVP role that will see her working to infuse the Wow! Unlimited Media subsidiary's film and TV productions with new talent.
Over the last year, Dent Wilder has been instrumental in hiring more than 150 artists, bringing Mainframe's total workforce to 535, according to a release.
She previously served as SVP of productions and operations, overseeing Mainframe productions including DreamWorks Animation series Madagascar: A Little Wild, Silvergate's Octonauts series and specials, Netflix original series Spy Kids: Mission Critical, Mattel's Barbie Dreamhouse Adventures, and feature films Escape from Planet Earth and Ratchet and Clank.
This promotion comes into effect as the studio strives to potentially double its animation team over the next few years. Tanya Green was hired last year to the newly created position of head of preschool.
This story originally appeared in Kidscreen