Netflix says contribution framework under Bill C-10 must be tailored to ensure fairness for streamers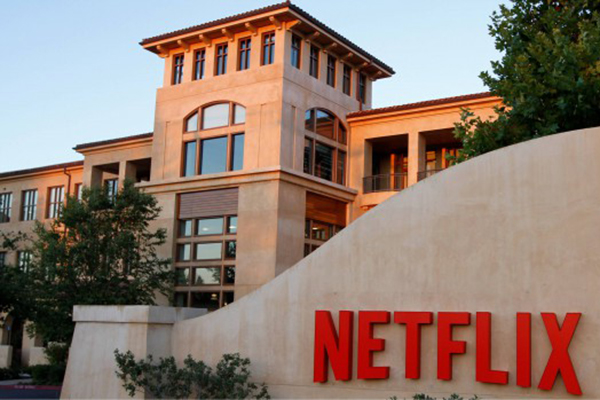 At a Standing Committee on Canadian Heritage on Friday, Netflix's director of public policy in Canada said the streamer is willing to contribute to the domestic system, but it should not be subject to the same regulatory obligations as traditional broadcasters.
Netflix's director of public policy in Canada, Stéphane Cardin, on Friday told a Standing Committee on Canadian Heritage meeting that Netflix is prepared to contribute to the Canadian system but that online services should not simply be regulated in the same way as licensed domestic broadcasters.
Within the context of the Bill C-10 discussion, many entities in the domestic screen sector have called for Netflix and other streaming services to be subject to a 30% Canadian programming expenditure requirement, akin to the obligations placed domestic broadcasters. However, Cardin argued that the proposal does not account for the fact that Netflix is primarily focused on entertainment programming, as opposed to the news and sports content programmed by domestic broadcasters.
"Such an approach would not create a level playing field, nor would it be fair or equitable. Netflix seeks no regulatory benefits, nor do we offer news or live sports programming, the categories that enable Canadian broadcasting groups to meet the majority of their spending obligations," said Cardin.
"Simply imposing the regulatory obligations of licensed Canadian broadcasters onto online entertainment services would not be an appropriate approach to ensuring contributions from this otherwise vibrant sector," he added.
Calls for foreign-based streaming services to contribute to Canadian content have grown louder over the past decade, but the exact manner in which digital platforms – which often have disparate business models and priorities – contribute financially to the domestic ecosystem is a complex one.
Cardin argued that applying a one-size-fits-all regulatory approach to digital services could deter newer players from entering the Canadian market in the first place, resulting in less choice for Canadian consumers. He also argued that "overly burdensome" regulations could cause some streaming services to "avoid regulation by providing their content through a Canadian intermediary, instead of setting up [in Canada]."
For its part, Netflix established Netflix Canada under the Investment Canada Act in 2017, at the same time as pledging to spend at least $500 million in Canada over a five-year period in production activity. According to the streamer, it far exceeded that and has invested more than $2.5 billion in Canada since 2017.
In terms of taxation, Netflix collects and remits sales taxes in Quebec and Saskatchewan. It will begin doing the same in B.C. on April 1, and on July 1 at the federal level.
Recently, in a blog post from co-CEO and chief content officer Ted Sarandos, Netflix said it would be opening an office and hiring a content executive to work directly with the Canadian creative community.
Elsewhere, Cardin argued that the Canadian points system needs a "holistic revision" so that streaming entities such as Netflix are able to create content that qualifies as Canadian. "We need a revision of the criteria or the parameters that make a [project] a Canadian production," he said, citing the feature The Decline as an example of a project created and produced entirely in Quebec. "It didn't qualify as a Canadian production, given that Netflix financed it completely," he said.
"The concern we have is that even when the majority of key creative positions are held by Canadian on shows that we produce, there is also another element which is the element of financing and ownership, which can preclude a production from being certified as Canadian, even if 10 out of 10, eight out of 10, or six out of 10 key creative positions are held by Canadians," he said.
If and when Bill C-10 is passed, the CRTC will be tasked with sorting out the specifics of how contribution models will work, in addition to numerous other facets of the Bill's implementation.