Entertainment One apologizes for 'negative portrayal' of Hasidic Jews in Nurses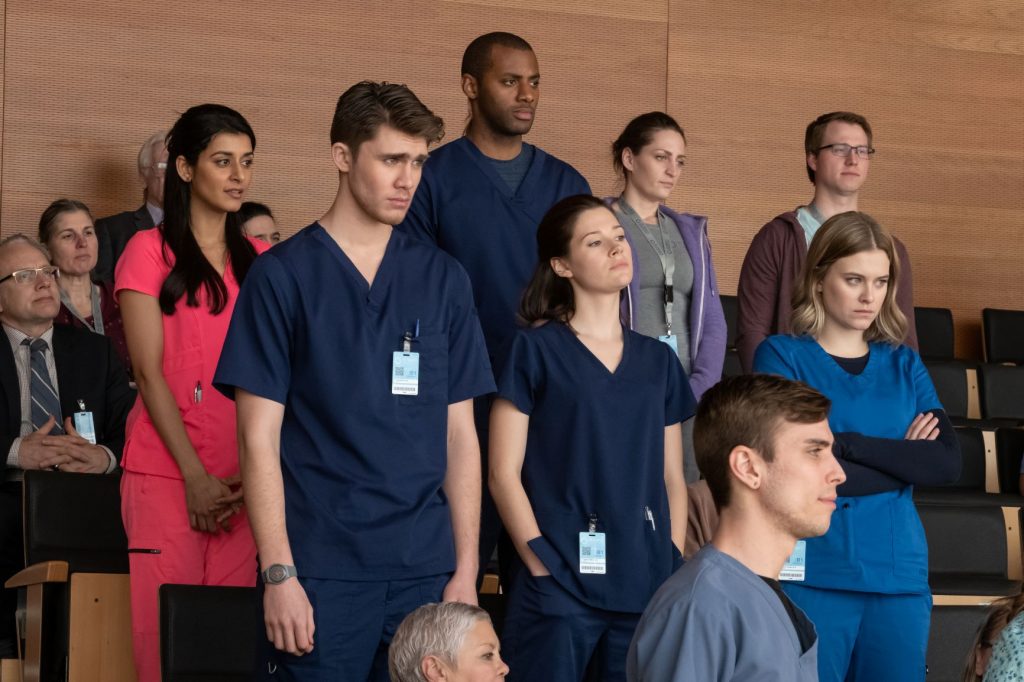 Canadian and U.S. broadcasters have pulled a season one episode of Nurses after Jewish human rights groups spoke out against depictions of false stereotypes.
Entertainment One has released an apology over the depiction of Hasidic Jews in a season one episode of Nurses, following criticism from Jewish human rights groups in the U.S. and Canada.
"We take matters of this nature very seriously and deeply regret all inaccuracies related to religious beliefs as well as the negative portrayal of any religious community in our content, characters and storylines," said a spokesperson for eOne, in a statement to Playback Daily. "We sincerely apologize to the Jewish community, our viewers and series fans, and are working to understand what transpired and ensure our research practices are exhaustive moving forward and lead only to well-informed storylines."
The episode, titled "Achilles Heel," originally aired on Global in Canada one year ago on Feb. 24, 2020. A spokesperson for Corus Entertainment, which owns and operates Global, confirmed that the episode has been pulled from its digital platforms; NBC has also removed the episode from its platforms.
Red flags over the scene were raised following its U.S. broadcast on NBC on Feb. 9, beginning with the website Jew in the City on Feb. 23, which called for the network to pull the episode.
The scene in question depicts a young Hasidic man named Israel, who injured his leg while playing basketball. When he is informed he'll need a bone graft from a deceased donor, he and his father object, with the father voicing concern over him receiving it from a "goyim" (non-Jewish person), a woman or an Arab.
Jewish human rights organization B'nai Brith Canada called for an apology from producers over the scene, stating it contained "inaccurate and false stereotypes against Hasidic Jews." Traditional Jewish law does not forbid graft or organ donations from non-Jewish donors, as "saving a life takes precedence over all other considerations and religious commandments," according to B'nai Brith Canada.
"All of this could have been avoided if producers had thought to consult members of the Orthodox Jewish community before depicting them in this false and slanderous light," said B'nai Brith Canada CEO Michael Mostyn, in a statement.
Nurses is produced by ICF Films and eOne in association with Corus Entertainment, with Adam Pettle serving as showrunner. It was acquired by NBC to broadcast in the U.S. in late 2020 and has been sold to more than 100 territories, according to eOne.
The series was renewed for a second season by Global ahead of the season one world broadcast debut in January 2020; production on season two wrapped late last year.