NFB to create more equitable hiring practices as part of diversity roadmap
Among its pledges, the organization said it will create a pair of inclusion-focused managerial positions as it looks to build a more "egalitarian, open and diverse organization."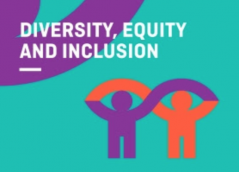 The National Film Board (NFB) has pledged to make its recruitment practices more equitable and create a pair of inclusion-focused managerial positions as it undertakes an internal overhaul to build a more "egalitarian, open and diverse organization."
The first of those positions is director of diversity, equity and inclusion. The role, which will be within the organization's executive committee, will be focused on equity and anti-racist practices.
The second position – director of Indigenous relations and community engagement – is focused on forging closer ties with Indigenous communities, improving representation within the NFB's staff and advising the organization on issues related to the production and distribution of its work. Both positions will report directly to the NFB commissioner, with the recruitment process set to begin shortly.
The NFB also plans to implement a "governance structure for matters of diversity, equity and inclusion" that will allow it to track its progress in reaching its representation goals. Within that, the organization said independent quarterly reports will be filed to its executive committee and its board of directors. It will also release annual reports which will be shared with its staff and made publicly available.
On the programming and funding front it pledged to equitably include and promote the voices of Indigenous, Black, racialized, LGBTQ2+ creators and creators with disabilities, in addition to establishing transparent data-collection methods in order to ensure its service contracts draw on a wide range of people and companies of diverse backgrounds.
The NFB said that by March 31, 2023 it will have a staff that "fully reflect[s] Canadian society." It said it will do this by ensuring at least half of its new hires are Indigenous, Black, racialized, LGBTQ2+ or people with disabilities.
In addition, within its managerial ranks, the organization said it would prioritize the recruitment of individuals from underrepresented groups. It pledged that two out of three of its managerial hires will be from underrepresented groups, with hires being made as positions become available.
"We want to help eliminate decades of injustice and systemic racism in Canadian society, as well as within our institution. This is why this plan includes targets and concrete actions that will have an impact not only on our recruitment, productions and distribution methods, but on the entire culture of our organization," said Claude Joli-Coeur, government film commissioner and NFB chairperson in a statement.
Elsewhere, the NFB announced that it has greenlit production on 15 titles, including six documentary titles. Among them is a feature-length doc Star Wars Kids, directed by Mathieu Fournier, focused on cyberbullying in the early 2000s, and Tamara Segura's Seguridad which explores toxic masculinity.