Ballinran Entertainment unveils doc on activist Foon Hay Lum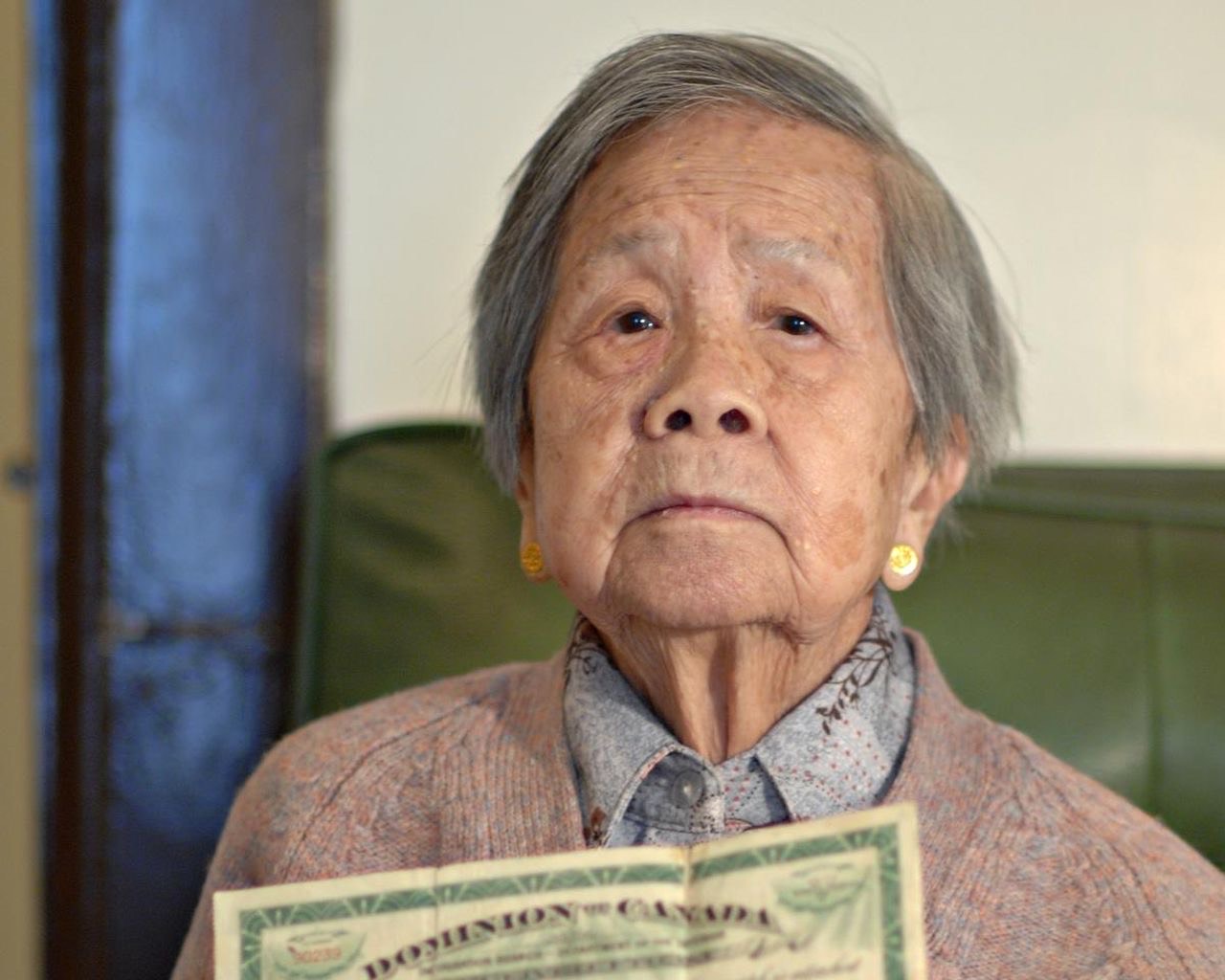 Canadian theatre director and actor Keira Loughran is attached to write and direct.
Ballinran Entertainment has teamed up with Canadian theatre director and actor Keira Loughran on a documentary about the life of activist Foon Hay Lum (pictured).
The untitled project – which sees Loughran attached to write and direct – is currently being shopped to both international and Canadian broadcasters.
Last year, at the age of 111, Lum succumbed to COVID-19 in a long-term care home in Toronto. At the time of her death Lum was the fifth oldest person in Canada.
Born in China, Lum was separated from her husband for more than 30 years by Canada's Chinese immigration ban. In her 70s, she became an activist, leading her community in seeking redress for the Canadian government's head tax and immigration laws.
In 2006, she was present in the House of Commons to witness then Prime Minister Stephen Harper's apology on behalf of Canadians. She was 98-years-old.
"Foon Hay's life is an underreported experience of Chinese-Canadian life," Loughran said in a statement about the project. "This woman experienced and survived so many faces of war and revolution, separation and isolation that, once she had found peace in Canada, she was moved to take up the cause of righting the wrongs of the past and making this country better for future generations."
Notably, Ballinran Entertainment president and executive producer Craig Thompson is heading up the project's team, which also sees Wei Hu, Bob Wertheimer and Ballinran supervising producer Andrea O'Shea produce.
The Stratford, ON-based company acquired the rights to Lum's story from her family. Toronto-based White Pine Pictures is handling distribution on the project.
Thompson told Playback Daily that the documentary is expected to incorporate Loughran's own family story regarding the head tax.
The writer/director's own grandmother, Jean Lumb, received the Order of Canada for her role in lobbying the Canadian government to repeal the Chinese immigration laws that kept Lum separated from her husband, according to a press release. Lumb was the first Chinese-Canadian woman to receive the Order of Canada.
Thompson also said the project is expected to go into production in June and that the team is currently in the process of developing a shooting plan with production locations in China and Canada. It will also be completed in two versions, Chinese and English.
An actor, director, playwright, dramaturg and producer, Loughran's 25-year career includes serving as artistic producer of the SummerWorks Festival in Toronto, producing two original plays that collectively garnered seven Dora nominations and directing four productions at the Stratford Festival.
She has performed in theatres across the country, including the Stratford Festival, and on the film and TV side, recently acted in The Good Witch. This is her first time writing and directing a documentary.