EXCLUSIVE: BIPOC TV & Film names Kadon Douglas as executive director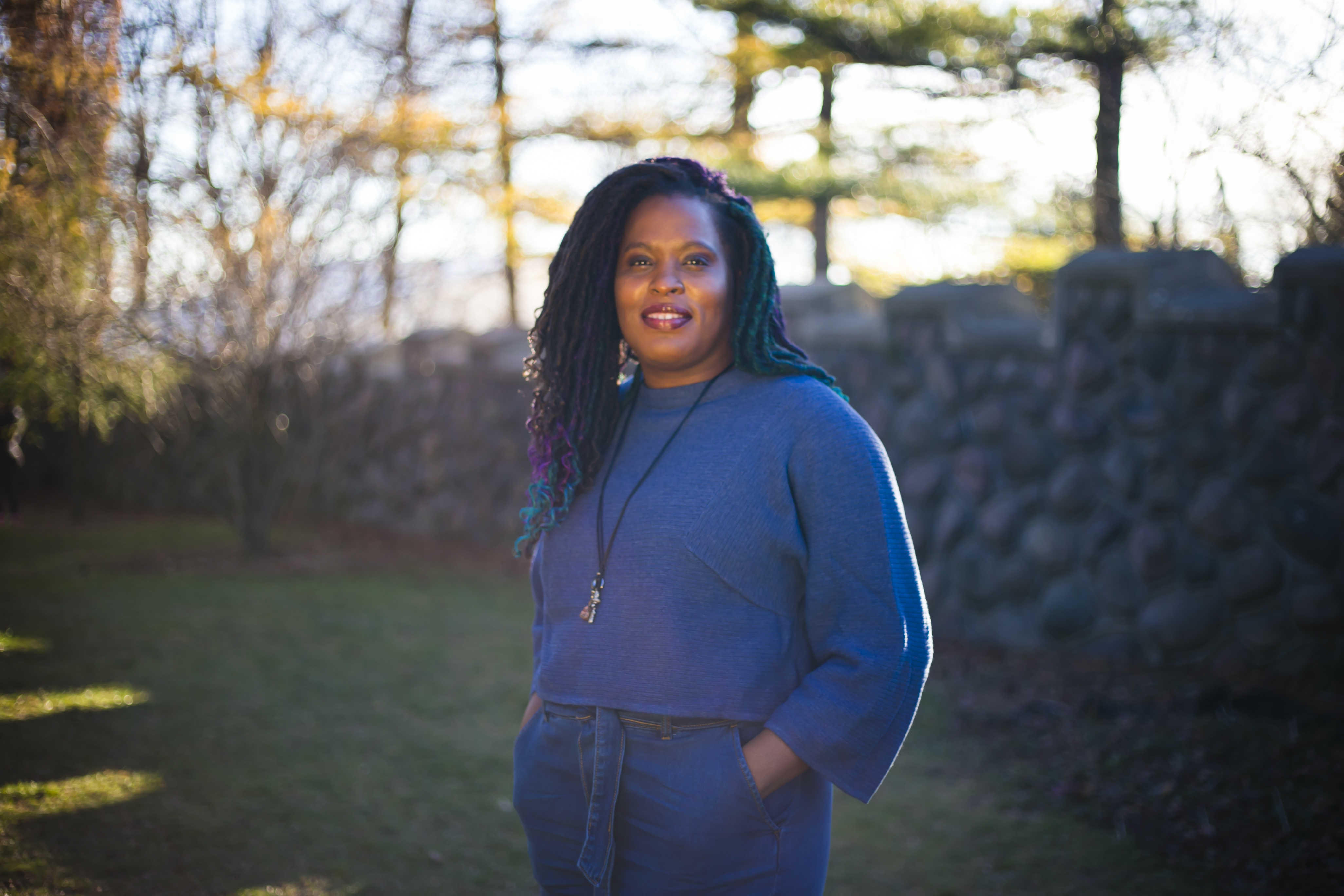 The communications professional catches up with Playback Daily to discuss her vision for the organization.
BIPOC TV & Film has tapped its first executive director: Kadon Douglas.
The communications professional with over 10 years of experience is tasked with overseeing all programming for the organization dedicated towards Black, Indigenous and people of colour (BIPOC) creatives in Canada's TV and film industry.
Her full-time role will also see her work towards BIPOC TV & Film becoming a sustainable organization; establishing and furthering partnerships with both existing and new organizations; and ensuring the organization continues to be a safe space for the BIPOC creative community in terms of access, recognition, advocacy and opportunity.
"In order to have a different future, we need to fundamentally change the present way the industry looks and feels," says Douglas. "We are looking to build authentic collaborations with organizations that have equity and inclusion as one of their fundamental core values."
Former manager of marketing and communications for Ryerson University's Faculty of Communication & Design (FCAD) as well as communications and engagement manager for Women in Film & Television – Toronto (WIFT-T), Douglas officially started in the position in late January.
She works closely with BIPOC TV & Film founder and chair Nathalie Younglai and the organization's visioning committee, which also includes DGC president Warren P. Sonoda, Touchwood PR VP, communications and marketing Judy Lung, Fae Pictures president Shant Joshi, Sinking Ship Entertainment associate producer Joan Digba, writer Jhanik Bullard, writer/director/producer/cinematographer Roger Boyer and creator/filmmaker/producer Adeline Bird.
Younglai told Playback Daily that the role was something BIPOC TV & Film has wanted to do for a while now, but that it was only until last year, when the volunteer-run organization was incorporated as a not-for-profit with some assistance from Hollywood Suite, that the position came to fruition.
Noting that last year was a pivotal year for the organization in terms of its workload and expectations from the community as well as industry, the writer/director says support from the Canada Media Fund's Black People and People of Colour Sector Development Support (BPOC) allowed BIPOC TV & Film to create the position.
For Douglas, taking on the position is really her return to BIPOC TV & Film, where she previously served on its visioning committee from 2017 until stepping down in 2019, adding that the role aligns with both her values and past work in the industry.
The executive director says she wants to build on the 10-year-old legacy Younglai has spearheaded for BIPOC TV & Film, "bringing it to the next level."
"When I say the next level, it's in terms of making it a sustainable and impactful institution within our film and TV industry," she says, adding that is "the big goal" and acknowledging that she's coming in during a transition period for the organization.
Further, she says one of her main priorities during this first year is to build the organization's capacity through increasing its staff to further its mission and maintain an engaged and active volunteer network.
Additionally, she will focus on BIPOC TV & Film's programs, events and initiatives; working with government and corporate stakeholders; and supporting its Francophone BIPOC members as well as trying to address the gaps the organization can fill for BIPOC creators regardless of language.
"Our work shapes how people see themselves and their neighbours around them, and by telling diverse narratives on every medium from film, TV and every web platform in between – we will give a voice to those whose stories have been hidden from the world's view for far too long," says Douglas. "This starts with ensuring that those both behind and in front of the cameras represent what Canada looks like from the Northern to Western to the Eastern coasts," she says.
Long-term, the organization is interested in branching out globally, with an eye towards the U.K., the Caribbean and Africa.
Douglas also notes that recently BIPOC TV & Film has established a number of committees, spanning programming, finance and audit, staffing resource HireBIPOC, policies and governance, and advocacy and outreach – with plans to grow them.
Douglas' resume also includes serving as past chair of the Reelworld Film Festival's board of directors; post production coordinator for documentary Road to Mercy; production coordinator on documentary Sugar Sisters; marketing and outreach coordinator for the Regent Park Film Festival; and communications coordinator the Playwrights Guild of Canada, to name a few.
She has also recently been assisting the Black Screen Office's communications committee in an advisory capacity.
A recent Ontario Nonprofit Network RBC Leading the Future fellow, Douglas is also a past recipient of the Shaw Media Diverse Voices program and Hot Docs Doc Accelerator.
Currently, BIPOC TV & Film has over 2,200 members, while HireBIPOC has over 5,300 members.
Image credit: Gesilayefa Azorbo